Rutgers Gets $6 Million to Develop Revolutionary Ways to Manufacture Prescription Medicines
Janssen Pharmaceutical gift broadens strategic collaboration with School of Engineering
Janssen Pharmaceutical has furthered its strategic partnership with the Rutgers University School of Engineering by providing $6 million to expand research that will help pharmaceutical companies develop new ways to manufacture prescription medicines.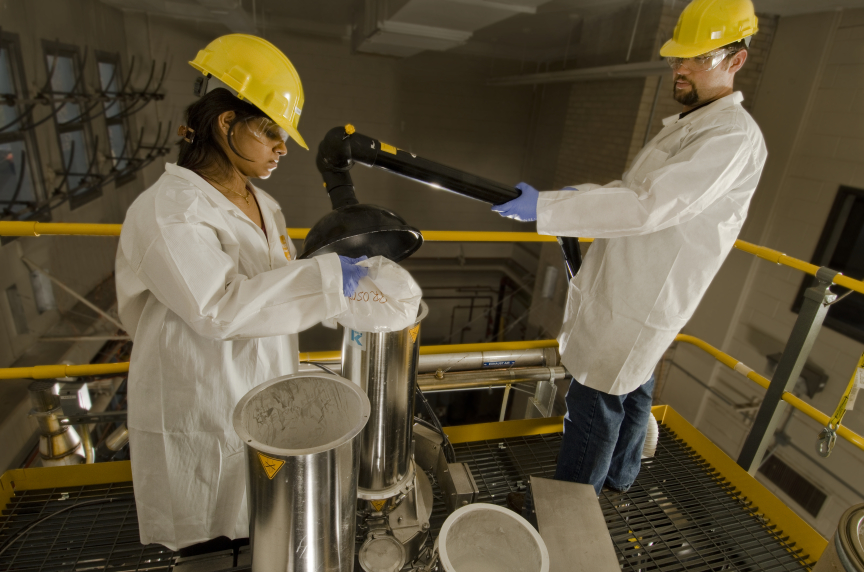 The funds from Janssen, a unit of New Brunswick-based Johnson & Johnson, one of the world's largest health care companies, will increase research and development at the Rutgers Engineering Research Center for Structured Organic Particulate Systems over the next several years.
The center is helping Janssen and other pharmaceutical companies implement a technique called continuous manufacturing that is expected to revolutionize the industry in the coming years and enable companies to deliver the latest medications to patients more quickly, with higher quality and potentially even at lower cost. 
Continuous manufacturing, one of the more significant advances in pharmaceutical manufacturing in decades, is important because it is more efficient and less expensive than conventional methods to produce tablets and can help companies introduce new products faster while improving quality control.
"Continuous manufacturing represents the future of advanced pharmaceutical manufacturing," said Fernando J. Muzzio, professor II, Department of Chemical and Biochemical Engineering. "With this latest funding, our center is now better positioned than ever to serve the scientific community, pharmaceutical companies and the regulatory agencies as the industry moves to this new process over the next decade."
Muzzio directs the Engineering Research Center on Structured Organic Particulate Systems (C-SOPS), established at Rutgers nine years ago with funding from the National Science Foundation and a consortium of more than 40 companies within the pharmaceutical sector. It is the world's largest academic-based research organization dedicated to modernizing pharmaceutical manufacturing.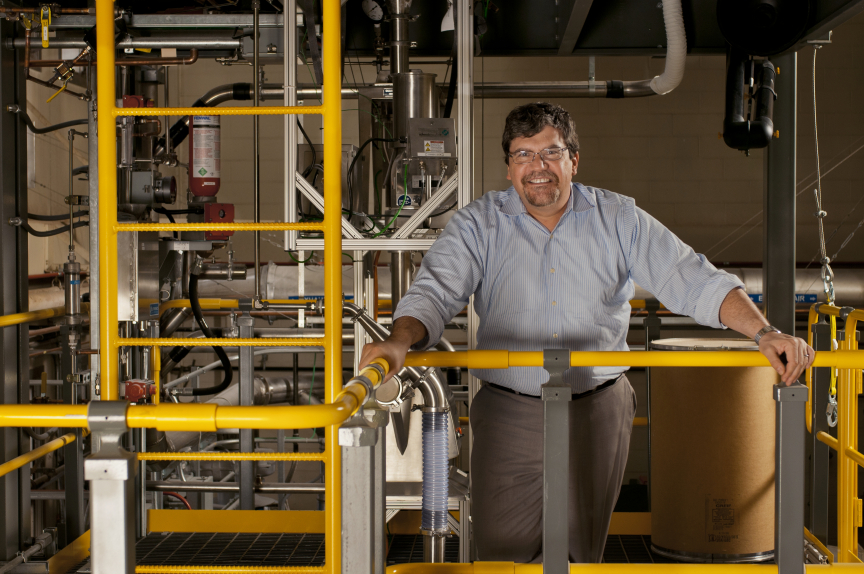 The center brings together leading researchers from Rutgers and three partners – the New Jersey Institute of Technology, Purdue University and the University of Puerto Rico at Mayaguez – to work with industry leaders and the U.S. Food and Drug Administration, which would need to approve these manufacturing changes.
Pharmaceutical companies have not changed the basic way they manufacture tablets for decades. Raw materials are mixed in large batches, with a final step of pressing material into the shape of tablets. The new method involves feeding these raw materials into a continuously running process. The change is similar to what happened in the automobile industry when cars used to be built one at a time before the introduction of the assembly line. The new system requires a smaller facility, minimizes waste and allows for continuous quality monitoring.
As part of this collaboration begun five years ago, Rutgers engineers designed and built one of the first full production-scale continuous manufacturing facilities inside an engineering building on the Piscataway campus. This is being used as the model for a Janssen production line in Puerto Rico that is transitioning to continuous manufacturing, pending FDA approval, and as a model for other pharmaceutical manufacturers. When the line is operating, tablets pass through a series of tubes attached to a two-story tall structure. The tablets are for testing only and are not for patients.
"Continuous manufacturing is expected to replace conventional batch processing in the pharmaceutical industry as it has in many other industries, from food to steel production," said Munzio. "But it will take time and extensive collaboration between government and industry, and that is where our work plays such an important role."
While pharmaceutical companies have been slow to adopt this technology, the pace has accelerated in recent years following explicit support from the FDA. Janet Woodcock, director of the FDA's Center for Drug Evaluation and Research and a leading advocate for the manufacturing change, recently attended an industry workshop at Rutgers to discuss this and other initiatives.
"Our collaboration with the Rutgers Engineering School has been very productive in helping us to prepare for the future by delivering the highest quality medicines in the most efficient way," said Mauricio Futran, vice president, advanced technology, Janssen Manufacturing & Technical Operations. "We look forward to continuing to work closely with Rutgers and with regulators on the advancement and implementation of this important manufacturing technology."
---
Media inquiries: Carl Blesch, 848-932-0550, cblesch@ucm.rutgers.edu