Rutgers Gardens Celebrates Centennial With Ambitious Growth Plan
Leaders envision a 1.5-mile path highlighting the 400 million-year evolution of plants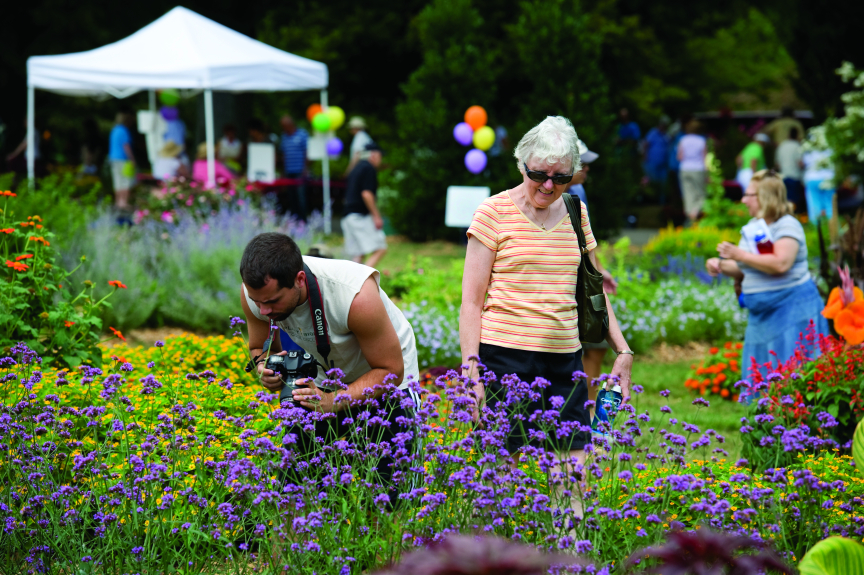 'A new type of public garden will tell the story of how geologic, geographic and climatologic changes, and the development of insect and animal life over 400 million years, helped shape the plants we now see around us. This story has never been fully told at one fun, interactive and educational facility, so why not at Rutgers University?'

 

– Bruce Crawford, director of Rutgers Gardens
Rutgers Gardens, a treasured oasis that draws thousands for classes, weddings and walks in the woods, is about to receive a rare honor and is on the cusp of a major facelift as it celebrates its centennial.
The gardens, off Ryders Lane in North Brunswick and New Brunswick, will soon join the prestigious ranks of the New York Botanical Garden, the United States Botanic Garden in Washington, D.C., and Monticello (President Thomas Jefferson's home in Virginia) as a designated Horticultural Landmark by the American Society for Horticultural Science.
Managers of the gardens are also working on a long-term master plan that envisions roughly $70 million in upgrades, funded mostly by donors and revenue generated by events at the gardens. The ambitious plan will cover numerous nooks and crannies in the nearly 180-acre green space. It will feature a 1.5-mile educational path dedicated to explaining the evolution of plants, trees, grasses, insects and animals over 400 million years and an improved entrance for welcoming visitors.
"There is a huge demand for public space, public gardens, nature, greenery," said Bruce Crawford, director since 2005. "I know that we could easily get to a quarter million visitors in 20, 30 years, if things go like we think they're going, so we have to plan for that."
Rutgers owns the free botanical sanctuary founded on May 17, 1916, as a learning space for local farmers interested in pursuing ornamental horticulture at a time when people were beginning to landscape their homes.
The diverse attractions at the gardens – which draw about 35,000 people a year – include one of America's largest collections of American hollies; pollinator gardens; a bamboo forest; a community youth garden; the nearly 70-acre Frank G. Helyar Woods; a large rain garden; ornamental tree, shade tree and shrub collections; and rhododendron, azalea and evergreen gardens.
This year's events include a Spring Flower Festival, Summer Solstice Jazz and Wine, a Wonderland & You theatrical, the Farmers' Market and a Fall Festival.
"Rutgers Gardens is a unique green space in one of the most densely populated suburban counties in New Jersey, with a population exceeding that of Wyoming or Alaska," Crawford said. "Improvements are needed because it was never designed to be a public garden and many visitors wind up confused as to where to go."
The gardens mean a lot to the visitors and volunteers, including Karen Jo Methner, who support it.
Methner began visiting Rutgers Gardens when she was 5, had her wedding pictures taken there in 1977, and often brought her kids. She has been volunteering for the last decade and helps grow tomatoes, peppers and eggplants in a community garden that will help benefit food pantries.
"I always wanted to be part of something that was just so beautiful and always loved gardening and being outside," said Methner, a retired high school nurse who lives in East Brunswick. "It's a very, very special place for me. It renews your spirit, enriches us all."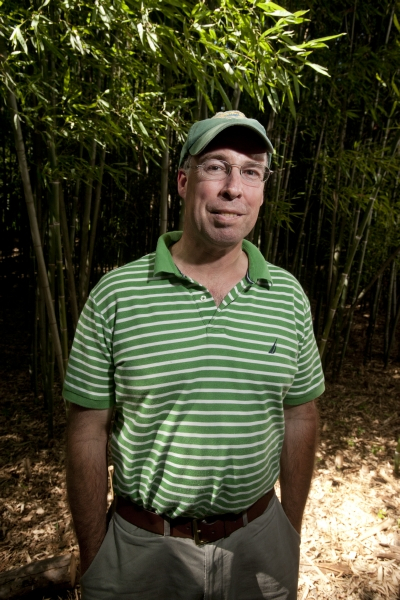 The 1.5-mile path proposed as part of the new master plan would take visitors on an interactive, educational journey. It would start with stone, water and soil, then add mosses, ferns and mares tails, followed by trees such as pines, cycads, gingko, cypresses and magnolias, and, later, flowering plants. The path would have a water lily display, followed eventually by a lawn since grasses appeared more than 60 million years after water lilies, and end at a 3- to 4-acre farm.
Geologic and geographic changes on Earth would be incorporated, since they and the climate influence the development of plants. An interactive garden would include rocks for children to climb on. Examples of extinct plants and animals would also be displayed.
"A new type of public garden will tell the story of how geologic, geographic and climatologic changes, and the development of insect and animal life over 400 million years, helped shape the plants we now see around us," Crawford said. "This story has never been fully told at one fun, interactive and educational facility, so why not at Rutgers University?"
Crawford hopes the master plan will be completed next spring, and a key goal is to have self-sustaining operations. The current focus is on designing a better entrance and a structure for the seasonal farmers' market, as well as studying traffic. Staffers are also launching an organic farm that will benefit the community.
Looking ahead, Rutgers Gardens is counting on the public to support its operations and diverse offerings. The gardens has 730 members and the target is 1,000 by year's end. It also has more than 300 volunteers and couldn't operate without them, especially during plant sales, Crawford said.
"There's nothing like it in this area, maybe far from this area," said Deborah Henry, public education manager at Rutgers Gardens. "I love it and it's the best office in the world. I try to get kids to enjoy nature and see the beauty, the fun of being outdoors. We also teach the children a lot about food, where food comes from, how food grows, how it tastes much better when you pick it fresh from the gardens."
 
---
For more information, please contact science communicator Todd B. Bates at 848-932-0550 or tbates@ucm.rutgers.edu.