Rutgers Fulfills Endowment for Gloria Steinem Chair in Media, Culture, and Feminist Studies
Chair will focus on complex ways information technology and new media are reshaping culture and power relationships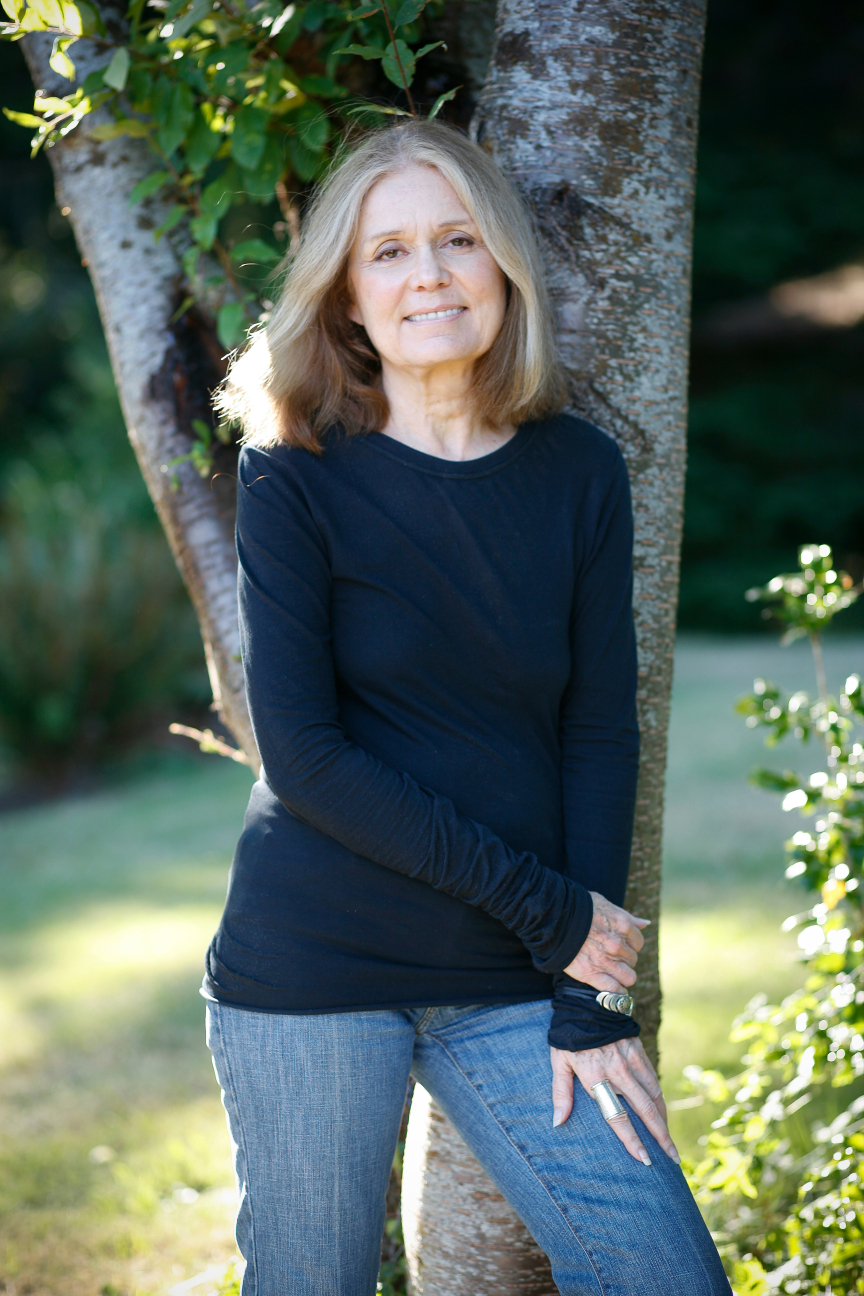 Following a three-year, $3 million campaign, Rutgers University has achieved a historic goal to establish a chair named in honor of prominent feminist Gloria Steinem.
The chair – a first collaboration among Rutgers' Institute for Women's Leadership, School of Communication and Information and the Department of Women's and Gender Studies at the School of Arts and Sciences – will focus on the creative and complex ways information technology and new media are reshaping culture now, and could increase accuracy and representative stories in the future.
"We know that new media are transforming our governance," Gloria Steinem said, "and also that they may be short on facts and context. We also know that heritage media haven't always told an inclusive story. I'm very proud that the late Alison Bernstein, a visionary scholar who directed Rutgers' Institute for Women's Leadership, committed this chair to inclusiveness and accuracy. I'm also proud that Rutgers is not only one of the oldest and most respected public universities, but has a student population that looks like the nation. I've come to believe it's as good as Harvard – with democracy added. It also happens to be next to one of the media capitals of the world."
The Gloria Steinem Endowed Chair in Media, Culture, and Feminist Studies, funded by more than 425 donors, including a dozen foundations and a matching pledge made possible by Rutgers President Robert Barchi, will immerse students in debate and scholarship about new media, social change and power structures.
The occupant of the chair, who may be chosen from among media innovators anywhere in the world, will teach, conduct research and lead discussions on ways to increase the accuracy and diversity of all people see through various media windows.
"This chair is a testament to Gloria Steinem's distinguished career as a journalist, public intellectual and women's rights activist," said President Barchi. "The women's movement has radically changed how we think of issues concerning fairness and equity, and after 50 years, Gloria Steinem remains at the forefront of the feminist cause. I'm pleased and honored to affirm my personal support and congratulate those who led the effort to make the chair a reality."
The idea for the chair originated in 2014 with Bernstein, a visionary scholar who became director of Rutgers' Institute for Women's Leadership in 2011. Bernstein saw the chair as a way to simultaneously honor an American feminist icon and establish a multidisciplinary teaching role leveraging Rutgers' strong platforms in media, social change, and women's and gender studies.
Despite Bernstein's untimely death from cancer in 2016, her quest to create the first academic position named for a preeminent living feminist grew into a shared mission. A committee of dedicated volunteers continued to raise funds with the help of a late-phase matching donor challenge from President Barchi's office.
"It's rewarding for everyone involved to see this dream come to life," said Rutgers University Foundation President Nevin Kessler. "Often, a chair is funded by a single entity. That more than 400 individuals and 12 foundations contributed to this collaborative effort speaks to Alison's prescience and the enduring appeal of Gloria's values and mission. It also highlights the culture of philanthropy that is steadily growing in the Rutgers community and the amazing potential that culture offers for the university's future."
The campaign culminated with larger gifts totaling more than $500,000 from a wide range of donors – including Frank A. Bennack Jr., executive vice chairman of the board, Hearst Corporation; the John S. and James L. Knight Foundation; The Diller-von Furstenberg Family Foundation; the George Lucas Family Foundation; and Harvey Weinstein and the H. Weinstein Family Foundation, with a gift of $100,000 in honor of his late mother, who shared Gloria Steinem's hopes for female equality.
Early and path-breaking contributors included the Ford Foundation; the NoVo Foundation; Sheryl Sandberg, chief operating officer of Facebook and author of Lean In: Women, Work and the Will to Lead; and Mortimer Zuckerman, owner and publisher of the New York Daily News and U.S. News & World Report.
The steering committee for this chair, which expanded its leadership role after Bernstein's death, included Geraldine Laybourne, who led the creation of the cable network Nickelodeon brand and co-founded Oxygen Media; Subha V. Barry, senior vice president and managing director of Working Mother Media; Bobbi Brown, global beauty expert and founder of Bobbi Brown Essentials; Carol Jenkins, broadcast journalist, former WNBC anchor and reporter and founding president of the Women's Media Center; Candy Straight, private investor, investment banking consultant and producer of Equity, the first female-driven Wall Street film; and Stacey Tisdale, television commentator and financial educator.
Advisory co-chairs Laybourne and Barry expressed gratitude to all who contributed to the fundraising effort and to Steinem, who embraced the initiative and assisted at every phase. "Everything that Gloria does is inclusive and every question she makes us think about is important," they said in a joint statement. "The fundraising for the chair was a tremendously fun learning experience. Imagine what this will mean for students – and for media."