The university is among newest members of the

American Association for the Advancement of Science's SEA Change initiative
Rutgers is among five new institutions to join the American Association for the Advancement of Science's (AAAS) initiative to commit to more diverse, equitable and inclusive spaces in science, technology, engineering, mathematics and medicine (STEMM).
The STEMM Equity Achievement (SEA) Change initiative supports institutions as they identify and address barriers for those excluded or marginalized in the STEMM fields based on their gender, race, ethnicity, disability or other aspects.
"Rutgers is joining SEA Change because it helps us leverage what we have committed ourselves to do: achieve excellence by strengthening diversity, equity and inclusion across the university," said Rutgers President Jonathan Holloway.
Anna Branch, Rutgers senior vice president for equity, said joining SEA Change is a commitment to collaborative pursuit of inclusive excellence at the university. While other initiatives may have similar goals, SEA Change takes a systemic approach by asking institutions to self-assess and create individualized plans to break down barriers, rather than putting the onus on people who have faced marginalization or discrimination.
"That's what SEA Change is about: asking institutions to commit to do the work of change," Branch said.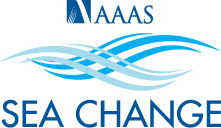 SEA Change implements a proven self-assessment process to bring about sustainable change and provides support and recognition for member institutions that align themselves to the initiative's principles, which include addressing structural and systemic inequities, identifying explicit and implicit biases that lead to exclusionary conduct, acknowledging that individuals have multiple identities and considering the intersection of those identities, and advancing equity through governance and accountability structures.
Member institutions have access to relevant resources, including a research repository, courses and trainings, as well as to a supportive community of similarly committed institutions, organizations and individuals.
Rutgers is one of five colleges and universities joining AAAS's SEA Change initiative, including Eckerd College, Olin College of Engineering, UC Santa Cruz and Wayne State University. They join seven other institutions around the country who announced their involvement in SEA Change in 2020.
There are far-reaching benefits to a more diverse and inclusive university in research and academics, Holloway said.
"Higher education is rhetorically committed to talking about diversity," Holloway added. "I am committed to ensuring Rutgers lives it, and joining SEA Change will enable our progress."