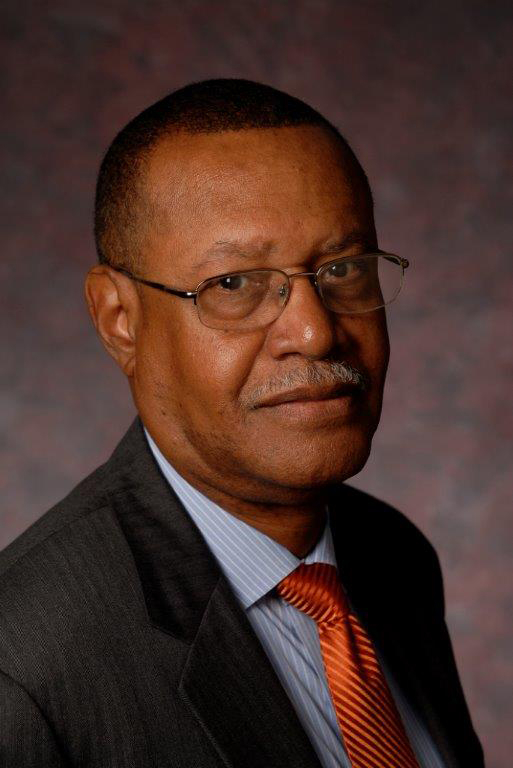 NEW BRUNSWICK, N.J. – Richard W. Roper, president of the Roper Group, Public Policy Consulting and senior fellow and New Jersey field research analyst at the Nelson A. Rockefeller Institute of Government, was inducted to the Rutgers Board of Governors at today's meeting in Camden.
Roper joins the board as a public governor chosen by New Jersey Gov. Chris Christie as part of the New Jersey Medical and Health Sciences Education Restructuring Act. The act expanded the university's Board of Governors from 11 to 15 members, eight of whom are selected by the state's governor. Roper's term runs through June 2019.
A 1968 graduate from Rutgers-Newark's College of Arts and Sciences, Roper, who with his wife Marlene, lives in Maplewood, has served his alma mater in a variety of capacities, including as a member of the Rutgers University Foundation Board of Overseers; President's Business Leaders Cabinet; Advisory Committee, Center for Government Services; Provost's Advisory Committee, Newark College of Arts and Sciences; Advisory Council on Undergraduate Education, which he also chaired for six years; and visiting associate at the Eagleton Institute of Politics.
"We are delighted that Richard Roper's distinguished history of service to Rutgers continues with his Board of Governors membership," said Rutgers President Robert Barchi. "He has served many constituencies in the New Jersey-New York region through his professional and many civic activities and the university will benefit from his keen insight into the challenges and opportunities we face at The New Rutgers."
Besides founding his own consulting firm, Roper has held numerous positions in the public sector and higher education, including several executive policy and planning positions with the Port Authority of New York and New Jersey, and administrative and teaching positions at Princeton University's Woodrow Wilson School of Public and International Affairs.    
Roper also has served in federal, state and local government positions, including the Office of Secretary, U.S. Department of Commerce; the Division of Youth and Family Services, New Jersey Department of Institutions and Agencies; the Vice Chancellor, New Jersey Department of Higher Education; and the Mayor's Education Task Force, Office of Newark Studies.
In the civic arena, Roper currently serves on the board of trustees, The Fund for New Jersey; the board of directors of Brick City Development Corp.; New Jersey Public Policy Research Institute; La Casa de Don Pedro and Bethany Cares Inc.; the board of deacons, Bethany Baptist Church; and on the New Jersey Supreme Court's Advisory Committee on Judicial Conduct.
He has received numerous awards and honors, including the Leadership and Community Service Award from the Oranges and Maplewood unit of the NAACP; Edward P. Bullard Distinguished Alumnus Award from Princeton's Woodrow Wilson School; New Jersey Institute for Social Justice Service Award; and Leadership Newark's Founders Award.
Established in 1766, Rutgers, The State University of New Jersey, is America's eighth-oldest institution of higher learning and one of the nation's premier public research universities. Serving more than 65,000 students on campuses, centers, institutes and other locations throughout the state, Rutgers is the only public university in New Jersey that is a member of the prestigious Association of American Universities.