Renowned Education Scholar Marybeth Gasman Awarded the Samuel DeWitt Proctor Endowed Chair in Education
Internationally recognized for expertise in racism and diversity, philanthropy and higher education leadership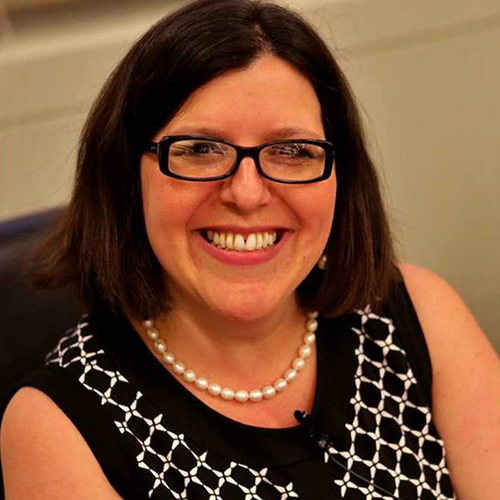 The Board of Governors today awarded the Samuel DeWitt Proctor Endowed Chair in Education to Marybeth Gasman, who will join Rutgers University-New Brunswick as a Distinguished Professor at the Graduate School of Education (GSE).
Internationally recognized for her expertise in American higher education with an emphasis on historically black colleges and universities, racism and diversity, philanthropy and higher education leadership, Gasman's appointment will officially start in September 2019.
"Dr. Gasman's impressive work and career emulate and honor the legacy of Dr. Proctor," said Rutgers GSE Interim Dean Clark Chinn. "Dr. Gasman is in the very top echelon of scholars worldwide in the field of higher education. Her research career has consistently addressed issues of race and equity in the United States. We look forward to working with her to advance our collective goals of creating a more diverse, inclusive and equitable landscape in higher education in New Jersey and beyond."
The Samuel DeWitt Proctor Chair in Education was established to honor the late Samuel DeWitt Proctor, who served as a member of the Rutgers University-New Brunswick faculty for 15 years. Proctor, on the faculty of the Graduate School of Education, was the first incumbent of the Martin Luther King Jr. Chair and a visiting professor in the Department of Africana Studies in the School of Arts and Sciences.
Proctor was the first African-American faculty member at both the school and university to have an endowed professorship named for him. He recruited generations of students of color to the university for graduate studies, and many have gone on to distinguished careers as educational researchers, scholars and leaders.
"I am honored to join Rutgers GSE as the Samuel DeWitt Proctor Endowed Chair in Education and a Distinguished Professor," said Gasman, who will launch the new Samuel D. Proctor Institute for Leadership, Equity and Justice in the fall. "We are at a critical moment for education in our country and I am looking forward to honoring the legacy of Dr. Proctor by advancing his and my collective vision for diversity, justice and equity in education in New Jersey and across the country. I am particularly excited to join a public research university that boasts such rich and beautiful diversity."
Gasman currently serves as the Judy & Howard Berkowitz Professor of Education in the Graduate School of Education at the University of Pennsylvania. She is the founding director of the Penn Center for Minority Serving Institutions, which works to strengthen and support the center and interested scholars.
She has authored or edited 25 books and written over 350 opinion articles for the nation's newspapers and magazines.  Education Week named her one of the 10 most influential education scholars in the country. She received her doctoral degree in higher education and law from Indiana University, her master of science degree in higher education from Indiana University and her bachelor's degree in political science/communications from St. Norbert College in Wisconsin.
Gasman serves on the boards of trustees of the College Board as well as Paul Quinn College, a small, urban, historically black college in Dallas, Texas.
"Dr. Marybeth Gasman brings a rich tradition of advancing equity, diversity and inclusion in higher education and her appointment as the Samuel DeWitt Proctor Chair will further both GSE's mission and Dr. Proctor's incredible legacy," said Wanda J. Blanchett, Rutgers-New Brunswick interim provost and executive vice chancellor for academic affairs.
Read more about Marybeth Gasman and the history of the Samuel DeWitt Proctor Endowed Chair in Education.