As Rutgers plans for a return to campuses in fall 2021 amid a slow COVID-19 vaccination rollout, the university released a quick reference to guide repopulation plans. 
Following messages about planning for fall 2021 from President Jonathan Holloway and chancellors at Rutgers-New Brunswick, Rutgers Biomedical and Health Sciences, Rutgers-Newark and Rutgers-Camden, Antonio Calcado, executive vice president and chief operating officer, released the three-step guide to help department heads and managers plan for a staggered return of employees to campuses.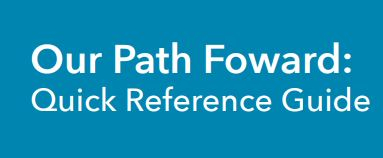 Noting the initial vaccine rollout has been slower than anticipated, Calcado said university leaders remain confident that inoculations will increase throughout the spring and into summer.  
"Our planning and return are reliant on, but not limited to, wide availability of vaccine, a significant decrease in transmission rates and continued strict adherence to all public safety guidelines," Calcado said. "We will plan for a 100 percent return, just not all at the same time, and we will continue to adjust work schedules as circumstances require." 
The three-step guide includes a return checklist and focuses on planning occupancy and space requirements and building a staged schedule for departments. You can find the guide on the university's COVID-19 website. 
For more information about plans for the fall, watch the video Our Path Forward: A Conversation on the COVID-19 Vaccine and Campus Repopulation Efforts with Sherri-Ann P. Butterfield, executive vice chancellor at Rutgers University–Newark, Vicente Gracias, vice president for health affairs and RBHS senior vice chancellor for clinical affairs, and Antonio Calcado, executive vice president and chief operating officer.