Poor People Pay For Criminal Justice System, Rutgers Study Finds
Laws that appear colorblind actually target poor people of color, researchers say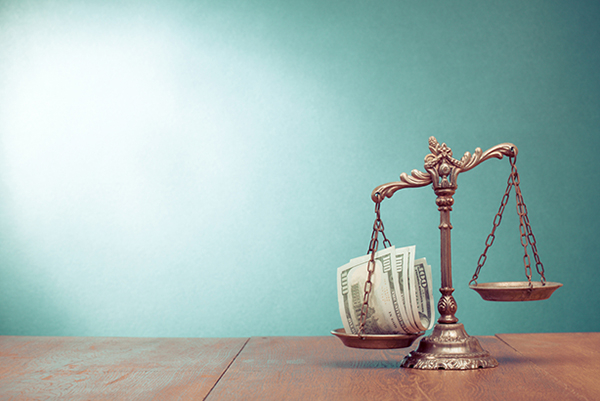 Major criminal justice reforms such as removing mandatory fines, providing relief for poor defendants and assessing the ability to pay would go far in correcting a criminal justice system that punishes low-income people, a Rutgers University-New Brunswick study finds.
"Our findings show that the laws on the books are rooted in cultural moods about punishment and a belief that poor people are individually responsible for their poverty," said Brittany Friedman, lead author and assistant professor of sociology. "These laws appear to be race and class blind in their writing, but when they're implemented, they overwhelming target low-income people of color because that's who is in contact with the criminal justice system the most and that's who's way more likely to pay the fines and fees and then be punished further when they cannot afford them. By default, they end up being burdened the most by these monetary sanctions."
The study, which appears in the Russell Sage Foundation Journal of the Social Sciences, found that laws regarding financial penalties and the criminal justice system punish low-income people. 
The study looked at financial penalties throughout the criminal justice process, from apprehension through trial and conviction and during incarceration and release. Financial penalties ranged from fines and restitution upon conviction to fees and surcharges even if they were never convicted of a crime.  Even those found not guilty could still be held accountable for the costs associated with receiving a court-appointed public defender.  Punishments for nonpayment ranged from heavy interest accrual on debts, wage garnishment, drivers license suspension, to up to six months jail time. 
Researchers meticulously combed through state statutes to determine what defendants were expected to pay for, if any accommodations were being made if they couldn't afford it and what were the consequence were if they did not pay. The researchers created a database of more than 400 statutes.
"We found that the law does not account for poverty," Friedman said. "Instead of accounting for poverty, the law actually penalizes it by punishing those who cannot pay these fees. These financial penalties attempt to finance not only the criminal justice system but public systems at large by transferring the cost of government onto criminal defendants rather than through the use of taxes alone."  The study also highlights the common, yet largely unknown practice of suing current and former inmates to recoup the costs associated with incarceration.
In reviewing legislation, the researchers found repeated claims that the debts defendants owed were part of their own making because they failed to prioritize and shirked their responsibilities.  Analysis of legislative debates over these laws revealed bi-partisan sentiment over "deadbeats," with one state representative arguing that defendants who "refuse to pay their fine then fine, let's just lock 'em up.  And they can work it off at so many cents a day."
The mindset that punishment should be a personal responsibility creates indebtedness to the state, especially for poor defendants. These beliefs deepen the socioeconomic insecurity of fragile populations and worsen overall inequalities, researchers said.
"Related organizing and advocacy work has created an opening for significant changes toward greater fairness," Friedman said.
This study is part of a five-year, eight-state analysis of monetary sanctions. The full project includes comparable data collection in each state, including: legislative scans; surveys and qualitative interviews with judges, prosecutors, defense attorneys, clerks, probation officers and people with court debt; courtroom ethnographies; and comprehensive quantitative sentencing data by defendant characteristics, crime type and other relevant variables.