Open and Affordable Textbooks Program Saved Students $2.1 Million Over Two Years
28 awards to switch high-cost textbooks to low- or no-cost materials recently provided to Rutgers faculty and instructors universitywide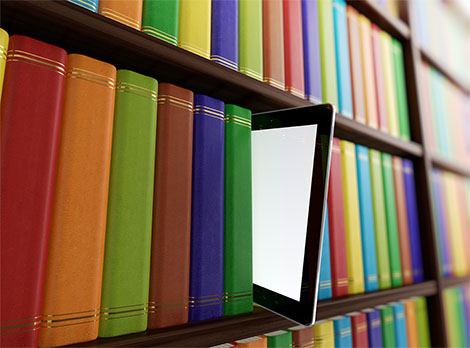 "The goal of the program is to make textbooks more affordable so that all students, regardless of their financial situation, have access to the course materials they need to succeed."

 

– Krisellen Maloney, vice president for information services and university librarian
A Rutgers program developed to combat the soaring cost of textbooks has saved more than 11,000 students $2.1 million since its inception two years ago.
The Open and Affordable Textbooks Program – initiated by Rutgers President Robert Barchi in 2016 – works with Rutgers faculty to switch high-cost textbooks with low- and no-cost course materials.  
"The goal of the program is to make textbooks more affordable so that all students, regardless of their financial situation, have access to the course materials they need to succeed," said Krisellen Maloney, vice president for information services and university librarian.
According to the Open Textbook Network and New Jersey Public Interest Research Group, students spend about $1,500 a year on textbooks, with two-thirds of students reporting that they do not buy all required textbooks because of costs.
The program provided 28 awards to faculty members and instructors in Camden, Newark, New Brunswick and Rutgers Biomedical and Health Sciences who found ways to offer students free or low-cost textbooks as an alternative. Changes include using existing open source textbooks and peer-reviewed materials, like e-books and journals, and streaming media available at campus libraries.
Kimberlee Moran, an associate professor in the Department of Chemistry at Rutgers University-Camden who received an award, intends to use multiple media platforms to improve the student experience in "Forensic Science Methods & Techniques."
She hopes that a shift from printed materials to fully digitized Open Educational Resources will improve student outcomes by providing easy, free access to assignments.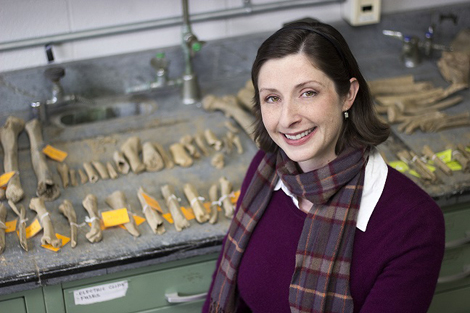 "This award will allow me to use multiple media platforms to create new course materials in areas that don't already have Open Educational Resources readily available," Moran said. "Hopefully, this will help students at Rutgers and elsewhere achieve greater success in their forensic science courses."
Rutgers University Libraries provided funding for 19 awards through the Open and Affordable Textbook program. The College of Arts and Sciences at Rutgers University-Camden provided funding for eight additional $500 awards, greatly expanding the reach and impact of the OAT Program and generating an estimated $36,965 in additional savings. Alumni William P. Keane and Rebecca A. Keane also provided sponsorship of an award.
For inquiries, contact Jessica Pellien at jessica.pellien@rutgers.edu or 848-932-5939.