Online Resources from Rutgers Students, Staff and Alumni
These livestream and on demand activities are designed to lift us out of the doldrums
There's no place like home.
Unless you're ordered to shelter-in-place with your family for an undetermined amount of time.
When the walls feel like they are closing in, turn to these online resources from Rutgers students, staff and alumni designed to lift us out of the doldrums with livestreaming entertainment, education and exercise options.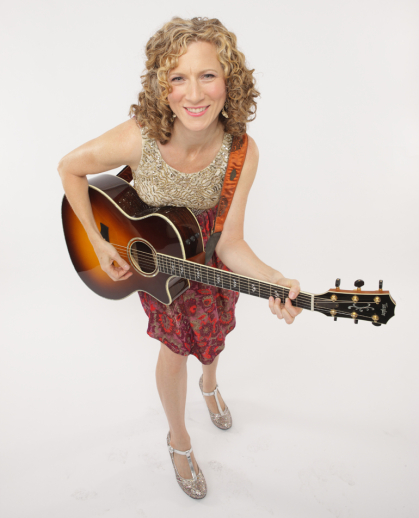 Berkner Break Concerts for Kids

When Laurie Berkner's upcoming concerts were cancelled, the Rutgers alumnus and queen of children's music found a way to connect her young homebound fans by hosting free "Berkner Break" concerts at 10 a.m. most weekdays on her Facebook page. The New Jersey native's goal is to continue performing live ditties for the kiddies, including hits like "We Are the Dinosaurs," for as long as possible to make sure her music is available to everyone who needs a pick me up.
"When I realized I could do live concerts from my home and sing with kids and their families every day, it seemed like a no-brainer," said Berkner. "It feels amazing to be able to bring music, joy, playfulness and connection to other people in a consistent way -- especially to kids and parents -- during this completely crazy and stressful time."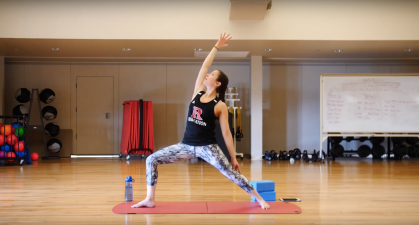 Exercise Classes: Livestream and On Demand
One day we will want to wear pants with zippers again. When that time comes we'll be thankful we took advantage of Rutgers Recreation's free livestream and on demand exercise classes. Students teach yoga, Pilates, meditation, Zumba and strength and conditioning classes daily through April 5, via Recreation's Facebook and Instagram pages.
"Personal health and wellness have never been more important than they are today," said Dave Williams, executive director of Recreation. "The Recreation Department is committed to providing the entire Rutgers community access to the most relevant and up-to-date programs and services to help you be at your best even in social isolation or quarantined."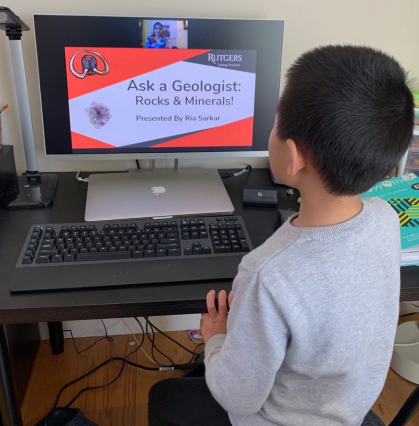 How do volcanoes form? Why are humans so much taller today? What's this rock made of?

Got a question? Ask a Geologist.
This free bi-weekly web series, brought to you by Rutgers Geology Museum, runs for the duration of the isolation period. The program aims to engage primarily elementary and middle school children – though all are welcome – and answer any questions. Send them in ahead of time using this form or post one in the online chat during the presentation.
Here's a question? How was "Ask a Geologist" born? The cancellation of all museums group and school tours saddened the staff who sought a way to continue to connect with the Rutgers and NJ K-12 community, said Lauren Neitzke Adamo, a museum coordinator who teaches "Earth and Planetary Sciences" for Rutgers-New Brunswick School of Arts and Sciences.
"Not only does this program allow us to continue to connect with our audiences, but is also providing valuable science content for teachers and parents now faced with the daunting tasks of homeschooling," Adamo said. "All of the geologists who have volunteered to give presentations are friends, colleagues, or collaborators of the museum who wanted to help give back to the community during this stressful time."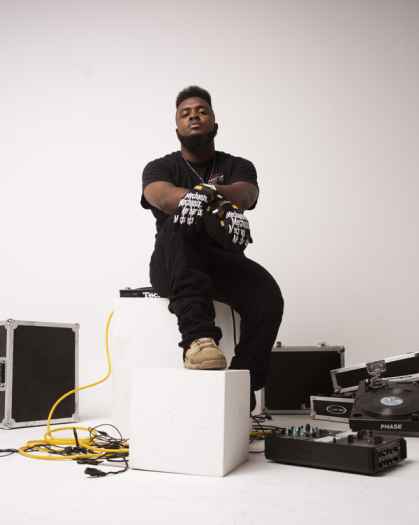 Quarantine Sessions with DJ Showcase 
Much like a record, DJ Showcase aka Stevens Germain, made the rounds when he was an undergraduate at Mason Gross School of the Arts. The graphic design major, who graduated in 2018, DJ'd all the major events: Dance Marathon, Convocation, New Student Carnival, Involvement Fair, Student Center Parties and Student Town Halls and attained a residency at two New Brunswick nightclubs, Perlé and Glo Lounge.
But Showcase can't stop, won't stop the music for a statewide lockdown. Instead, he's hosting live "Quarantine Sessions" on Fridays, Saturdays and Sundays via Instagram. The party starts at 4 p.m. each night.
"I plan on putting together new lineups and presenting new ideas until this pandemic blows over," said the DJ by night, graphic designer for ESPN by day. "The best way to get through it for me is to create."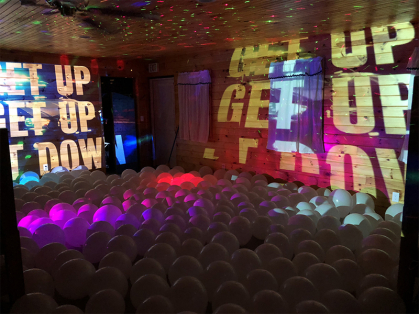 Decorate your house, flick on your computer, and dance the night away to the lights and sounds of a virtual party hosted by Mason Gross School of the Arts alumnus and performance artist Jesus Benavente.
The 2013 MFA graduate adapts his performance piece I'm Not Dancing, I'm Struggling to Survive: Shelter in Place for a virtual audience via Zoom from 9 p.m. to 2 a.m. Saturday, March 28. The event, which aims to connect hundreds of friends, acquaintances or strangers from across the world, is presented by The Vera List Center for Art and Politics, in collaboration with Bemis Center for Contemporary Arts, where Benavente is an artist in residence.
"A lot of stuff sucks right now for everyone. 'Party' is one way that people acknowledge and subvert the things that hurt us," said Benavente. "I hope to bring you some joy, community, and truth in this. Stay home."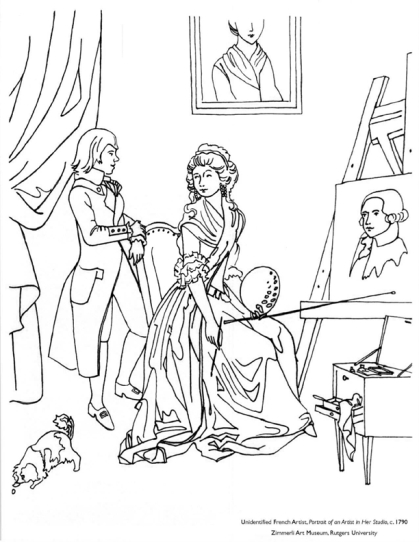 Responding to coronavirus quarantines nationwide, many museums are turning to technology to fill the void. The Zimmerli Art Museum at Rutgers University-New Brunswick is taking it a step further with online demonstrations to help keep children and adults productive during this period of uncertainty.
"We shared a virtual tour of the Everyday Soviet exhibit on Instagram and the response has been very positive," said Amanda Potter, the Zimmerli's art education curator. "We're going to continue to share more exhibits this way, as well as permanent galleries, and we plan to post more frequently on all social media platforms to offer different ways that both adults and children can be productive and maybe even be introduced to dive deeper into art." 
The staff at the Zimmerli is sharing downloadable coloring pages from their permanent galleries so children whose schools have closed can share in some activities during this downtime. At a time when more people are working remotely and schools are closing, there is an opportunity to provide art education in new ways, Potter said.