Lavinia Boxill Named Interim President of the Rutgers University Foundation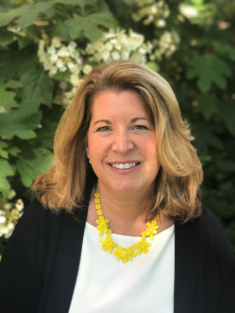 Lavinia Boxill will serve as interim president of the Rutgers University Foundation (RUF) while the search for a new president is ongoing, Rutgers University President Jonathan Holloway announced.
Boxill will also serve as executive vice president for development and alumni engagement. The Rutgers Board of Governors today approved the interim appointment, effective May 21, following approval by the Rutgers University Foundation Board of Directors.
After seven years as the RUF president, Nevin Kessler is stepping down from the position.
"I know I speak for so many members of the university community in acknowledging Nevin's contribution to the Rutgers University Foundation and the many accomplishments that were achieved under his leadership," Holloway said. "I am grateful for his years of service and wish him the best as he starts his next chapter."
During Kessler's tenure, the foundation successfully completed its first billion-dollar fundraising campaign, and the university's endowment nearly doubled – from $784 million to $1.5 billion – while participation by donors large and small grew significantly.
Boxill, who continues to serve on the search committee for a new RUF president, has been the vice chancellor for advancement for Rutgers-New Brunswick since 2018, overseeing fundraising and alumni engagement for the university's largest campus. She began her career at Rutgers in 1996 as the director of development for the Faculty of Arts and Sciences at Rutgers-Newark and was later named the foundation's assistant vice president for development. Her responsibilities have included managing annual giving, athletic development, and research and prospect management.
"It is a privilege to assume the role of interim president and executive vice president for development and alumni engagement," Boxill said. "I look forward to continuing to advance the work of the foundation and the critical role of private philanthropy to support the university's mission of changing lives and bettering society through excellence in education, research and service."
Holloway thanked Boxill for stepping in to serve in the interim role.
"I look forward to working closely with Lavinia to ensure the business of the foundation continues well through this transition period," he said.