Jonathan Potter Appointed Dean of Rutgers School of Communication and Information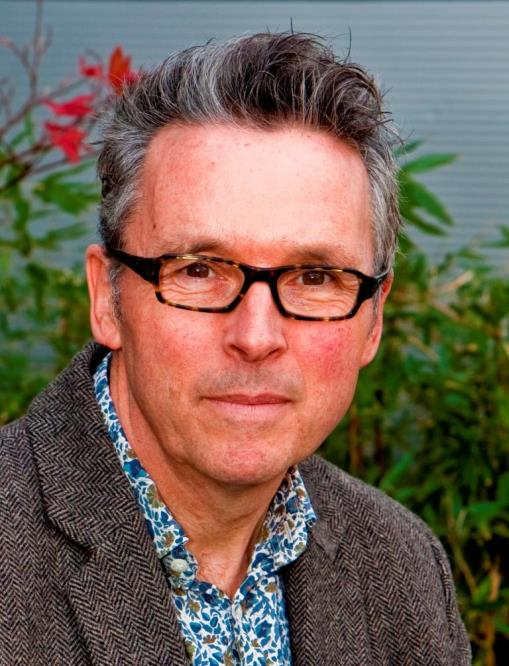 Jonathan Potter, a noted researcher in the field of discourse psychology, has been named dean of the School of Communication and Information at Rutgers.
Potter, who begins his appointment in August, is currently dean of the School of Social, Political and Geographical Sciences at Loughborough University in the United Kingdom.
Loughborough is a public research university located in Loughborough, Leicestershire, in the East Midlands of England. The university is highly ranked in engineering and technology and is noted for its sports-related achievements and the quality of its student experience.
Potter, previously head of the Department of Social Sciences at Loughborough, has been with the university since 1986.  As founding dean after the university restructured, Potter helped navigate the new school to financial surplus against the backdrop of the world financial crisis and the tripling of student fees. At the same time, he supported a reconfigured research strategy that led to it being rated second out of 74 institutions in the United Kingdom for research in the field of communication and media studies and cultural studies.
Potter's expertise is in the field of discourse studies, with a particular focus on the way careful analyses of interaction can be a route to understanding and reworking basic psychological questions
"I am enormously excited and honored to take up the position at Rutgers," Potter said. "I believe the combination of information science, media and communication is an electric one for developing research that will map out and reshape the future."
In announcing Potter's appointment, Richard L. Edwards, executive vice president for academic affairs and chancellor, Rutgers University-New Brunswick, said: "Potter is an enthusiastic and engaged educator who has a distinguished record in administration and an international reputation for his research at the intersection of communication, psychology and language. He successfully guided the school through the financial turbulence following the global financial crisis and the removal of government funding for social sciences students, and he presided over a major improvement in research quality."
Potter received his undergraduate degree in psychology from the University of Liverpool, his master's in philosophy of science from the University of Surrey and his DPhil in sociology from the University of York. Before moving to Loughborough University, he taught statistics in the psychological laboratory at the University of St. Andrews.
Throughout his research career, Potter has addressed fundamental issues of theory and method, as well as made substantial research contributions in the area of language and racism, the operation of helplines and the role of cognition in communication. His 1987 book developed a new way of thinking about social psychology – highlighting the role of communication – and continues to be widely influential. His 1996 book on epistemics, fact construction and communication also has been heavily cited. He has sat on more than 20 editorial boards, is a member of the Academy of Social Sciences and an honorary fellow of the TAOS Institute.
Potter succeeds acting dean Claire McInerney, who has served in the role since July 2013.
---
For media inquiries, contact Diane Gomez at Diane.Gomez@rutgers.edu or 848-932-7078.