A Full Plate: Rutgers-Camden Researcher Explores Food and Femininity in New Book
Women adept at balancing demands of being health-conscious consumers, politically engaged citizens and caring mothers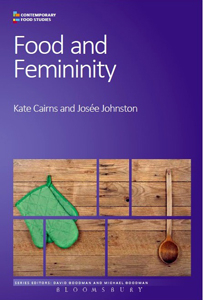 'The pressures surrounding food and the moralizing ideas around what it means to be a health-conscious consumer, politically engaged citizen, or caring mother who feeds her child the proper diet present both promising ideals and a constant threat of failure for a lot of women.'

 

– Kate Cairns
Turn on any cooking show these days and you are just as likely to find female or male chefs in the kitchen whipping up their latest concoctions.
But while it may seem like gender equality has leveled the stove top, "food work" continues to be an integral part of many women's identities – one that often leaves them feeling like they have a full plate, says Rutgers University-Camden researcher Kate Cairns.
"We find that food is still deeply connected to collective understandings about what it means to be and act feminine," explains Cairns, an assistant professor of childhood studies. "The pressures surrounding food and the moralizing ideas around what it means to be a health-conscious consumer, politically engaged citizen, or caring mother who feeds her child the proper diet present both promising ideals and a constant threat of failure for a lot of women."
Cairns and Josée Johnston, a University of Toronto sociologist, explore the complex and often emotionally charged tensions surrounding feminine food ideals in their new book, Food and Femininity, published by Bloomsbury Academic.
Drawing on extensive qualitative research in Toronto, they present the voices of more than 100 food-oriented men and women from a range of racial and class backgrounds, revealing gendered expectations for women to purchase, prepare and enjoy food within the context of time crunches, budget restrictions, political commitments and the pressures to manage health and body weight.
"There is an overriding sense of having your food choices and practices scrutinized and judged by others, particularly when feeding children," says Cairns. "We look at how women negotiate these ideals in their everyday lives."
Among their findings, the researchers discovered how dominant constructions of childhood help to shape the pressures that mothers feel. In one chapter, they take a closer look at what they term the "organic child" ideal – a pure child who is shielded from the environmental and health risks of industrial food.
They found that many mothers feel a personal responsibility to protect their children's health through conscientious food practices, which are often expensive, time-consuming, and labor intensive. For instance, some mothers noted reading labels, exclusively visiting organic vendors, or making baby food from scratch.
"These practices are difficult, if not impossible, for anyone to live up to," says Cairns. "Not to mention, if you are attempting to feed your family on a restricted budget, they are completely out of reach. Yet it has become a gold standard for good parenting."
Many mothers also acknowledged that their children's health or eating habits are seen as reflections of their parenting, says the Rutgers–Camden researcher. For instance, since "we often assume that a child's choices are essentially a mother's choices," says Cairns, there is a strong desire for women to socialize their children to have expansive palettes. Likewise, mothers were well aware of the stigma attached to having overweight children.
"There is such a high level of concern surrounding children's eating practices that it ends up generating a culture of blame around parenting," says Cairns, who earned master's and doctoral degrees in sociology of education, and completed a post-doctoral fellowship in sociology, at the University of Toronto.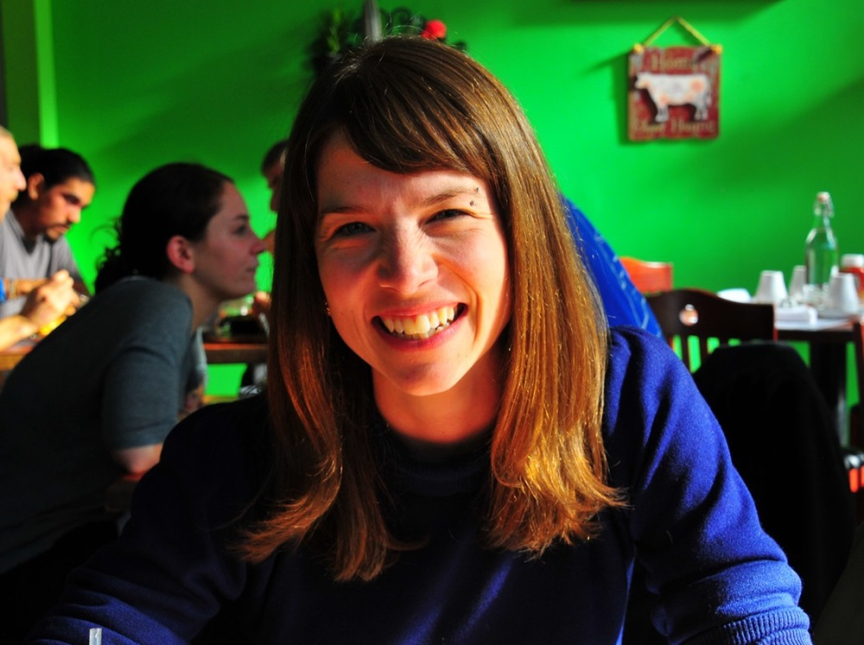 Furthermore, explains the childhood studies scholar, many mothers placed an emphasis on socializing children to be ethical and environmentally conscious consumers. They acknowledged routinely teaching their children to make responsible food choices, educated them on where food comes from and how it is grown, and emphasized food practices as having social and environmental implications.
The researchers posit that, by making it the private responsibility of consumers to address environmental risks in the food industry, the weight of this responsibility has largely fallen on women, particularly mothers.
"Since children are seen to represent the future, we look to mothers to socialize the healthy and environmentally conscious consumers of tomorrow," says Cairns.
Leaving "food for thought," the researchers argue in Food and Femininity that this consumer-focused approach is limited. Rather, the ways in which food is grown, distributed, and sold require greater policy changes and industry regulations, in order to have a lasting, structural change.
"As long as systematic food issues are framed as consumer problems, it will distract us from more collective approaches to creating change within the food system," says Cairns.