Former SEAL Medic Hopes Rutgers Research Will Protect His Successors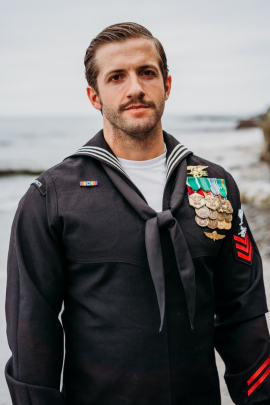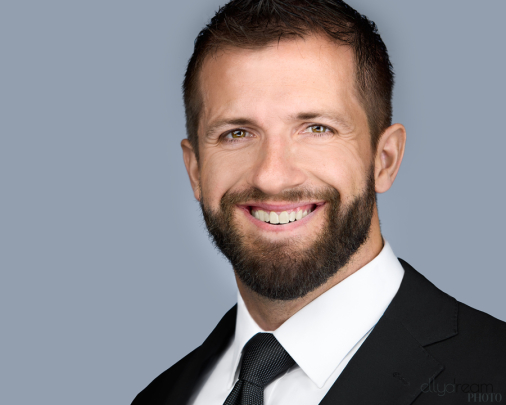 Shane Kronstedt in heavy battle gear
Kronstedt in Navy uniform
Shane Kronstedt dressed for residency interviews
Kronstedt at military operation
Shane Kronstedt spent a decade as a medic in the Navy SEALs before enrolling at Rutgers Robert Wood Johnson Medical School. He is a doctoral degree candidate in the class of 2023 with an unusual distinction on his resume: lead authorship of seven peer-reviewed studies.
Few medical students lead peer-reviewed studies, but Kronstedt had an understandable passion for researching combat-related injuries in his chosen field of medicine. (See story on the most recent study.)
His study looks at how the rising use of improvised explosive devices (IEDs) has resulted in thousands of service members emerging from combat zones without working sex organs or in many cases, any chance of having biological children.
He talked to Rutgers Today about what drives his research.
What inspired you to research this topic and publish these studies?
Kronstedt: Before I started medical school here at Rutgers, I was a Navy SEAL and combat medic, and I saw these injuries, so I knew they were both common and devastating. After I was here and looking to become a urologic surgeon, I tried looking up research in this area and found little published material and nothing with data after 2013. Yet everyone was still deploying all over the world, not just in Afghanistan and Iraq, but also in Syria and Libya and other parts of Africa. People were still getting injured, and there were no good numbers, and I wanted to fix that.
How long were you in the military before you came to medical school?
Kronstedt: I was on active duty for 10 years. I waited a couple of years after graduating high school to enlist. My parents split up before I graduated, and I had two sisters, and my mom was having trouble making ends meet during the downturn around the housing crisis, so I worked around home to help support the family for a bit. I joined the military and shipped out when I was 21.
When did you become a SEAL?
Kronstedt: I went into SEAL training right after basic training. They didn't always let you join that quickly, but by the time I was there, they let you go right in if you passed a written test and then a competitive physical test, so that's what I did. I took all my college courses while I was an active-duty SEAL, and my work as a combat medic made me want to be a doctor, so I came here when I left active duty.
Did seeing injured comrades lead you to wear blast trousers for protection?
Kronstedt: Not usually. It wasn't part of the culture. Many guys didn't wear side [armor] plates. I've heard of guys who didn't wear any plates because they're at altitude, getting in gunfights in extreme heat with people who run around in light clothing.
When I was the new guy asking stupid questions all the time, I asked something along the lines of how to prevent getting shot or what to do if I got shot, and they told me the best method is not to get shot, but the equipment makes it harder to do that because it's heavy. I weighed 215 or 220 back then, and I would walk out the door over 300 pounds.
That said, it was probably a mistake. The blast trousers seem to provide significant protection. I have a friend from high school, a good buddy who was in the Army infantry. Someone threw a grenade into a room where he was, and it went off right on the floor in front of him. The fragments went everywhere, hitting right where his femoral arteries would have been. But he was wearing the blast trousers because the infantry compliance guys mandated them, and now he's alive, home, and healthy with kids.
What do you hope comes of your research into genital and urologic combat injuries?
Kronstedt: I hope that quantifying the problem better helps efforts to reduce it going forward and to improve treatment for people who continue to suffer these injuries. We hear a lot about IEDs and the people who sustain amputations, but what we don't talk about enough is the high percentage of associated GU injuries that comes with that territory.