Former Rutgers Law Co-Dean David Lopez Appointed University Professor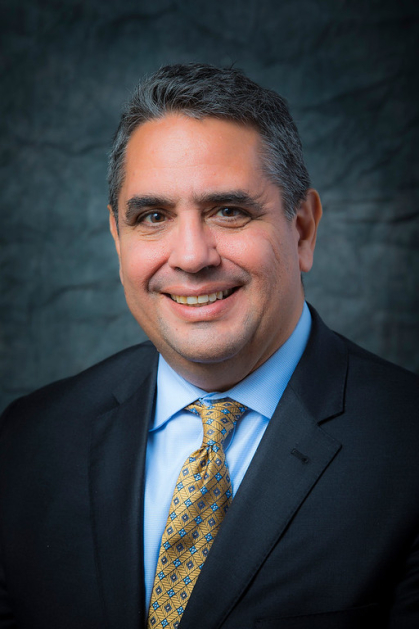 The Rutgers University Board of Governors has appointed Professor of Law and Professor Alfred Slocum Scholar David Lopez as University Professor effective July 1, 2022. He served as co-dean of the Rutgers Law School at Rutgers University–Newark from August 2018 until June 2021.
Lopez has worked with the Rutgers Law Camden Co-Dean Kimberly Mutcherson and the law faculty to deliver a unified comprehensive curriculum that utilizes distance-learning technology to bring together faculty and students at both campuses and promoted the school's publicly engaged scholarship since his arrival. He directed operational matters for the Newark campus, navigating difficult circumstances such as the global pandemic, and steadily increased applications and admissions while recruiting key management positions and cultivating one of the largest gifts in recent Rutgers-Newark history. 
The longest-serving general counsel of the U.S. Equal Employment Opportunity Commission (EEOC), having been twice nominated by President Barack Obama and confirmed by the United States Senate, Lopez has held several prestigious positions in the private sector, government, and higher education. Prior to serving as co-dean, he was the partner-in-charge of Outten and Golden, a plaintiff-side civil rights/class action firm, leading the firm's Washington D.C. Office, where he opened and managed the office, and handled complex class cases involving social media and human trafficking in private prisons.
As general counsel of the EEOC from 2010-2016, Lopez led the litigation program for the nation's primary administrative agency charged with enforcing federal employment anti-discrimination laws and oversaw 15 regional attorneys and a staff of more than 325 people. This included leading high-impact litigation in federal courts nationwide, including the United States Supreme Court, addressing LGBTQ coverage under the anti-discrimination law, vulnerable immigrant communities, criminal background screens, racial harassment, disability rights, and religious freedom.
Prior to joining the EEOC, Lopez was a senior trial attorney with the Civil Rights Division Employment Litigation Section of the U.S. Department of Justice in Washington D.C. Previously, he was an associate with Spiegel & McDiarmid LLP in Washington D.C.
Lopez has served as a visiting professor at Harvard Law School, a lecturer at Georgetown Law Center, and an adjunct professor at New York University School of Law and George Washington University Law School. He earned his J.D. from Harvard Law School and graduated magna cum laude from Arizona State University with a bachelor's degree in political science.