Former Foster Child Helps Families Looking to Adopt, Foster Children Seeking a Home
Rutgers MSW student using her degree to affect the lives of children who long to be part of a forever family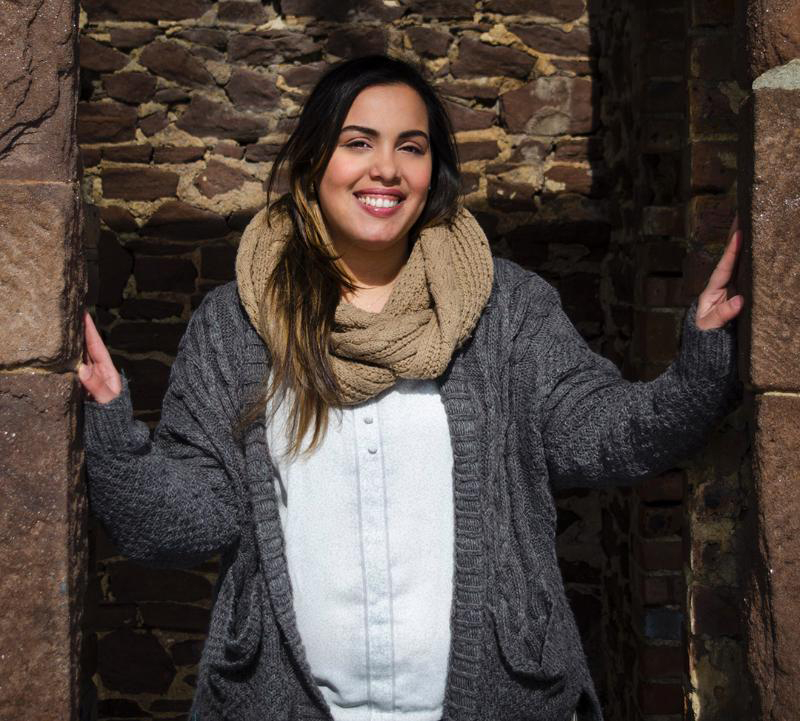 'I prayed a lot as a kid and read my Bible and had a deep sense that my story mattered, and that I was loved despite my brokenness.'

 

– Maria Hernandez
After Maria Hernandez and her two siblings were removed from their home because of suspected child abuse, she passed through a series of foster homes. When she was finally available for adoption and a family wanted her to join their home, Hernandez's biological mother kept reappearing with the promise of changed behavior and reunion.
By age 9, living in a group home, Hernandez spoke with her mother one final time. Her mother told her, "I love you. I will come back for you." That was the last time they ever saw each other, and Hernandez was eventually adopted by a new family.
"My mother was just not able to follow through on the testing and procedures she needed to do to get us back. After my adoption the records were sealed and we never spoke again," she says. It was a difficult loss for a young child, but she did benefit greatly from a new and stable family.
Now, years later and having grown into adulthood, Hernandez will receive an MSW in May through her participation in Rutgers School of Social Work's Intensive Weekend Program. She is the recipient of the Lynne Witkin/CPFA Scholarship, which helped her to complete her studies and pay down her student loan. Hernandez works at a nonprofit adoption agency in Fairlawn, NJ, helping to counsel and assist women who find themselves with an unplanned pregnancy and few resources as they search for adoptive families.
Through her work, she is helping to affect the lives of children who, like herself, will become part of a loving, nonbiological family.
"It takes a tremendous amount of sacrifice and love to place a child for adoption. With today's more open adoptions, it is great for the mother to know how their child is growing and developing and for the child to retain knowledge about his or her origins. It is an amazing thing to help these families. It is a redemptive story," says Hernandez.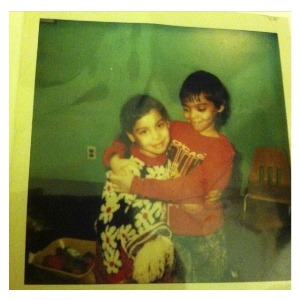 Hernandez helps to create adoption plans, interview prospective families and assists mothers with the grieving process of placing a child. She also works with older children going from foster care to adoptive homes, who are experiencing a transition to which she can keenly relate.
"When I was first adopted, I went through a honeymoon phase of excitement to have my own family. That moved to a testing period, when I did some acting out. I prayed a lot as a kid and read my Bible and had a deep sense that my story mattered, and that I was loved despite my brokenness. I experienced great healing from God and realized that I didn't want my hurt to hurt others," Hernandez says.
In adulthood, she was able to find and connect with one of her siblings through LinkedIn, and set up their first meeting in 15 years of separation. Her brother was able to fill in some missing pieces about the past that Hernandez did not remember and the conversation resulted in "a whole new level of healing for both of us."
Hernandez credits the Intensive Weekend program with providing her with an opportunity to earn her degree while working and completing an internship. One of her long-term goals is to create a residential program to counsel and support foster children transitioning into society.
With older foster children, who have experienced trauma and pain, Hernandez has had the joy of watching them begin to bond with a new family.
"I see the children finally letting people into their little hearts. I share that pain with them and can help them to experience healing," she said.
Click here to read about other outstanding members of the Class of 2015
---
For media inquiries, contact Beth Salamon at 848-932-5340 or bsalamon.ssw.rutgers.edu.