Fears of Coronavirus Flare-ups Dampening Economic Outlook, According to Rutgers Report
Rutgers researchers provide analysis on the pandemic's impact on state's economy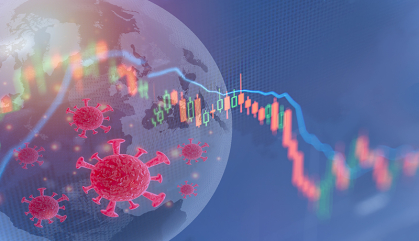 The continued spike of COVID-19 throughout the country could short-circuit New Jersey's recovery which began to rapidly rebound in May and June, according to a new Rutgers report.
"Virus containment is the crucial factor that will sustain the pace of economic recovery," said James W. Hughes, University Professor and dean emeritus of the Edward J. Bloustein School of Planning and Public Policy at Rutgers University-New Brunswick, who coauthored the report. "Recent nationwide increases in the rate of new infections are creating fears of an economic fizzle and dampening the nation's and New Jersey's outlook for the rest of the year."
The report, "Coronavirus Economic Rebound: Bucking New Headwinds," indicates that New Jersey followed April's devastating job losses with record job gains in May and June. By the end of June, New Jersey had gained 130,900 jobs, one-quarter of the total lost before the coronavirus shutdown – about 536,400 fewer jobs in New Jersey and 13.4 million nationwide.
The researchers say the nationwide failure to suppress the virus may produce longer-term economic damage by increasing the likelihood of more widespread business contractions and bankruptcies, and depressing future investment.
Private sector firms in New Jersey are already hunkering down for a long, slow recovery, raising the possibility of more job losses during the second half of 2020, Hughes said.
"The nationwide surge in new coronavirus cases that started in mid-June has cast doubt on the sustainability of this job-growth momentum and has added new volatility to the economic outlook. Expectations of a return to 'normality' have been dashed," he said.
Coronavirus Economic Rebound: Bucking New Headwinds is the third in a series of Fast Track Research Notes, published by the Rutgers Center for Advanced Infrastructure and Transportation (CAIT) on the pandemic's economic fallout. The reports' authors are Joseph J. Seneca, University Professor emeritus and Distinguished Professor of Economics emeritus; Hughes; and Connie O. Hughes, former Chief of Management and Policy in the New Jersey governor's office.
Fast Track Research Notes Issue Number 4, to be released the week of August 24, will examine whether the latest data reflects the prediction that the strong employment recovery of May and June has begun to abate due to nationwide surges in infection that began in the second half of June. 
The current report is available at https://rucore.libraries.rutgers.edu/rutgers-lib/63791/.