Engaging Students in the Digital World
Now more than ever, in an increasingly physically distant world, students seek alternative ways to find meaningful connections within their college community. With limited opportunities to do so in person, students are turning online and engaging virtually in the same spaces where they take classes, study, and meet with advisors. How do we still provide co-curricular opportunities in a virtual environment which continues to become more crowded?
William O'Brien, Executive Director for Student Centers and Activities at Rutgers – New Brunswick, discusses the work his team is doing to provide opportunities for students to build community spaces and connect with each other virtually.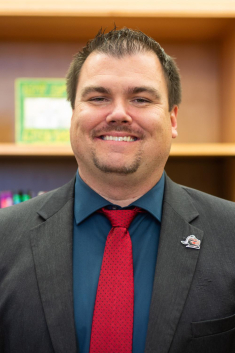 How did Student Centers and Activities encourage students to meet and connect at the start of the semester?
Student Centers and Activities is an integral part of the educational mission of Rutgers University. As the center of campus community life, we enhance the academic experiences of our students through an extensive array of cultural, educational, social, and leadership opportunities. In a typical year, we offer a variety of programs, services, and community gathering spaces that meet the varied and diverse needs of our Rutgers community. While the way we deliver these programs and services looks much different now, the most critical piece is providing avenues for our students to meet and connect since they are not physically interacting on campus. 
Without an in-person orientation to introduce Student Centers and Activities (SCA) to our first year and transfer students, as well as all the wonderful opportunities to find community, we wanted to provide our newest Scarlet Knights a chance to meet each other before the start of the academic year.  We launched a virtual Scarlet Knight Interest Communities platform, which provided students the opportunity to connect based on similar interests, find information on upcoming events, and learn more about all Rutgers has to offer. This tool was successful throughout the summer and continues to offer opportunities for resources and events well into the fall semester.
Another tradition at the university is an annual fall Involvement Fair which brings over 10,000 students to the College Ave. Campus for this one-day event to learn about ways to get involved in clubs and organizations. This year's fair was hosted online, and instead of a one-day event with physical tables lining College Ave., we moved to a virtual, three-day format, which allowed students to visit groups of interest to them at any time. Scheduled "live" sessions over the three days encouraged students to chat with representatives from the nearly 600 student groups, fraternities and sororities, sports clubs, university departments, and more in real time. There were over 5,000 visits to the virtual fair over the three-day span.
How can students remain engaged throughout the fall?
Students can always learn about clubs, organizations, and upcoming virtual events by visiting getINVOLVED.rutgers.edu. This portal will allow students to search for groups by area of interest, as well as look for events. It's a great way to stay connected, and we recommend that students complete or update their profile and begin using this resource as soon as possible.
Students should also be sure to follow the Rutgers University Programming Association (RUPA). RUPA has hosted a series of free events for students this fall, including a live concert and Q&A series, and will continue to offer fun virtual programming throughout the semester. In addition, Student Centers and Activities will be organizing community development events, leadership programming, esports showdowns, and more. You can check out our upcoming events at sca.rutgers.edu, or follow us on social media at @rutgersuSCA.
Finally, our work to engage with students and help to guide the next generation of leaders doesn't stop because of our virtual setting. We've been working closely with our student leaders to help them become more effective virtually through a series of Leadershops. These leadership development opportunities are held virtually and engage students in a series of topics including: hosting successful virtual meetings, virtual team dynamics, and building inclusive communities, just to name a few. We also continue to offer leadership programming through our First-Year Fellowship and new, second-year LVL UP. These curricular programs are designed to support students in their journeys with class-year specific goals. Students can also give back to their communities. In October, nearly 500 students and alumni participated in Scarlet Days of Service; there are many ways students can continue this service to others in our virtual world.
What other ways can I stay connected?
Getting involved and building your Rutgers community is the first step to staying connected. If you aren't sure where to start, make sure to check out getINVOLVED.rutgers.edu. From there, attend a club or organization meeting, or go to one of our virtual events. Follow groups, clubs, and organizations that you're interested in on social media, and begin to engage with fellow group members there. If you're a member of our Scarlet Knight Interest Communities, continue the conversation on our message boards, letting others know about clubs you've joined or events you've attended.
For those of you living on or near campus, reserve a private study space in our open Student Centers – Busch, College Ave or Livingston – supplied with resources to support your academic endeavors. Students may reserve a private space to take online class without interruption or have that Zoom meeting with a counselor, advisor, or faculty member.
Finally, stay connected with us! Engage with our student organization advisors, check in with the staff at our Student Center information desks, or email us with questions or feedback after an event at sca@echo.rutgers.edu. We can't wait to engage students on campus when we are back in-person, but, until then, we look forward to fostering community, building connections, supporting your leadership endeavors, and engaging you in this virtual environment.