Educational Opportunity Fund Celebrates 50 Years of Helping Students Succeed
Current and past students discuss the importance of EOF on 50th anniversary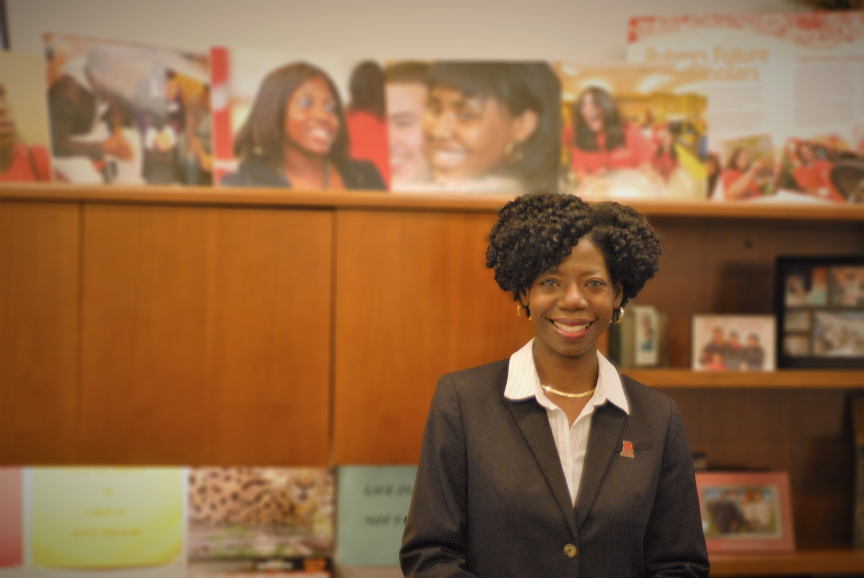 "It is about reaching back and paying it forward and serving as an inspiration for those behind you."

 

– Wally Torian
Since its creation half a century ago, New Jersey's Educational Opportunity Fund has helped more than 20,000 students from disadvantaged backgrounds thrive and graduate across Rutgers University.
Rutgers University-New Brunswick will celebrate the New Jersey EOF's 50th anniversary this week, starting this morning with a procession from Milledoler Hall to Old Queens at the College Avenue Campus, after which the bronze bell atop Old Queens will ring 50 times. Members of the public and the campus community can register online for additional events to be held Thursday and Friday.
James Whitney, assistant vice chancellor for Undergraduate Academic Affairs at Rutgers-New Brunswick, said Rutgers is indelibly tied to the program, created under the direction of Gov. Thomas Kean, then a state assemblyman, at the height of the civil rights movement to help close economic, racial and social divides.
"Many believe that the advocacy of Rutgers students led to this groundbreaking legislation that has greatly increased enrollment of low-income, first-generation and historically underrepresented students," Whitney said. "As a former EOF beneficiary who now oversees EOF and other student support programs, I believe my success would not have been possible without the love, guidance and support of the EOF family."
Three other current and former Rutgers-New Brunswick EOF beneficiaries shared their stories of how the program helped them overcome barriers to higher education.
"My journey to Rutgers can only be attributed to the Educational Opportunity Fund. Like many African-American males who are the first in their family to attend college, my quest seemed bleak," Whitney writes in an NJ.com op-ed.
Wally Torian graduated from Rutgers College in 1973 with a degree in sociology as part of the original cohort of New Jersey EOF students.  He now serves as Rutgers-New Brunswick's assistant dean of student access and educational equity.
"First-generation students don't have the base of knowledge or familiarity about college. Therefore, it is new territory and having a support system is necessary," Torian said, citing the guidance, direction and mentoring provided through EOF.
"The relationships and connections often extend beyond graduation," he said, noting that many EOF alumni remain committed to helping new students. "It is about reaching back and paying it forward and serving as an inspiration for those behind you. Making a positive difference in those individuals, those communities and those families. The giving back is rewarding."
---
EOF has made a difference across the university, including at Rutgers-Camden.
---
Kim Williams graduated in 1993 with a major in psychology and minor in women's studies. Like James Whitney and Wally Torian, she has dedicated her career to helping new students at Rutgers. She serves as associate director of access and administration at the Rutgers Future Scholars Program, which provides mentoring and academic support for 7th through 12th grade students to enable their future college success. Many students in the program also receive help from EOF.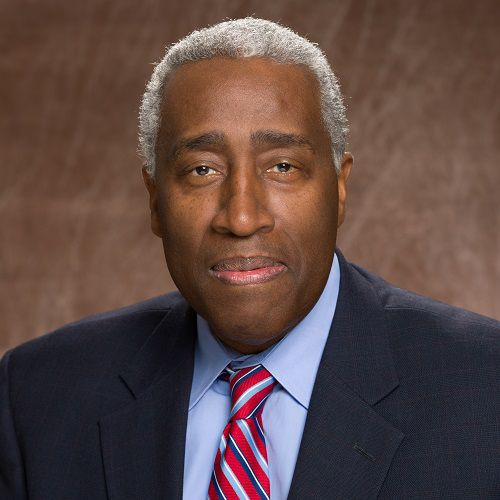 "It comes full circle," Williams said of her career path. "I could not imagine asking my mother to help pay for school. I grew up in a single-parent household. If not for EOF, I can't imagine it would have been possible."
The staff members who assisted her during her time as a student are still very much in her life today, with some even attending her wedding. "It's because of them that I'm here," she said, adding that the program "gives hope and opportunity to students who may not think it's possible to go to college."
Alexander Rosado-Torres, a current student benefiting from EOF, expects to graduate in May with a bachelor's degree in history and minor in education. He has already had employment offers and is considering pursuing a Fulbright scholarship.
"EOF helped me get to where I am," he said. "As a first-generation student, support from EOF is necessary to help immigrant students earn their degree. I want to work in education long term as a teacher, counselor or advisor – anything to work with students."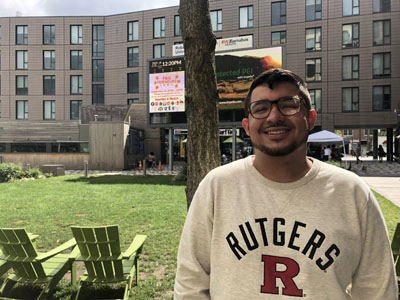 Programs like EOF "ensure change is being made by bridging the gap between first-generation students and everyone else, so they have the same opportunities," he said. "The emotional, social, academic and financial support is there. "Since its creation half a century ago, New Jersey's Educational Opportunity Fund has helped more than 15,000 students from disadvantaged backgrounds thrive and graduate from Rutgers University.
Celebrations will be held throughout the university this week to mark EOF's anniversary. Rutgers University-Camden will mark the occasion from 12:45 to 1:45 p.m. on Tuesday. Rutgers University-Newark will hold its celebration from 2:30 to 4:30 p.m. on Wednesday.