Commercial Avenue Renamed for Paul Robeson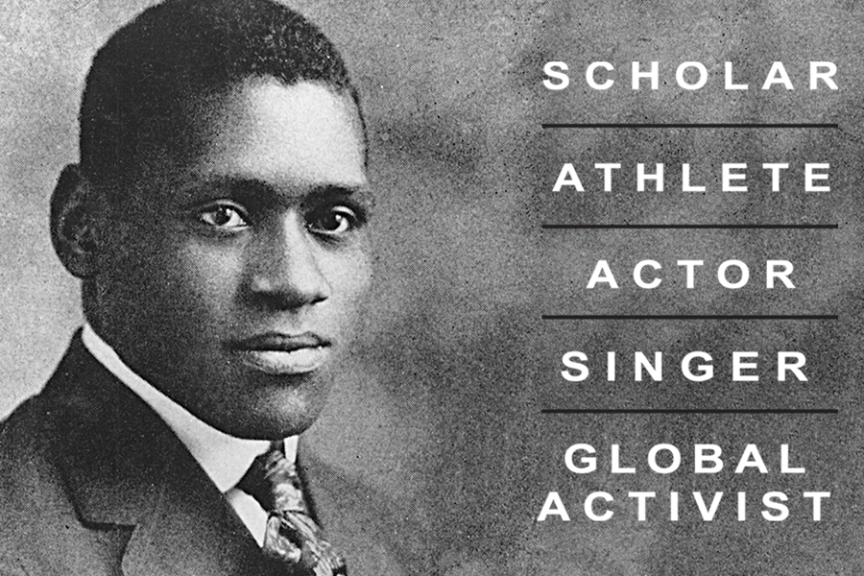 One of the city's busiest thoroughfares has been renamed for one of Rutgers' most famous alumni.
The New Brunswick City Council recently voted to rename Commercial Avenue for Paul Robeson as the city moves ahead with plans to honor the legacy of the scholar, athlete, actor, singer and global activist by making his name a prominent part of the city landscape.
The change was made as Rutgers University honors Robeson's legacy with a yearlong celebration of the centennial of his graduation in 1919. Signage with the new street name, Paul Robeson Boulevard, will be going up in the coming weeks, according to the city.
Commercial Avenue borders Feaster Park, which is scheduled for extensive renovation. The city's plans for the park include the installation of a new sculpture of Robeson. The street is also home to Paul Robeson Community School for the Arts, which opened a brand-new 60,000 square foot addition in September, as well as the headquarters of the Rutgers University Police Department and Department of Public Safety.
Paul Robeson and his legacy are becoming an integral part of the city and the Rutgers-New Brunswick campus. The university has plans to unveil the new Paul Robeson Plaza on April 12 at the Voorhees Mall on the College Avenue campus. The project was conceived of and championed by the Class of 1971 for its 45th anniversary, with strong support from the Rutgers African-American Alumni Alliance.
In 2019, Rutgers marks the centennial of Paul Robeson's graduation from Rutgers College in 1919. In recognition, our community honors his achievements as a scholar, athlete, actor, singer and global activist in a yearlong celebration featuring lectures, performances, art exhibitions and more. Learn more about the celebration by visiting robeson100.rutgers.edu or by following #Robeson100 on social media.