From Civil Rights to Diss Tracks: How Black Women Have Shaped U.S. Culture
Rutgers historian examines more than 400 years of black women's history in the United States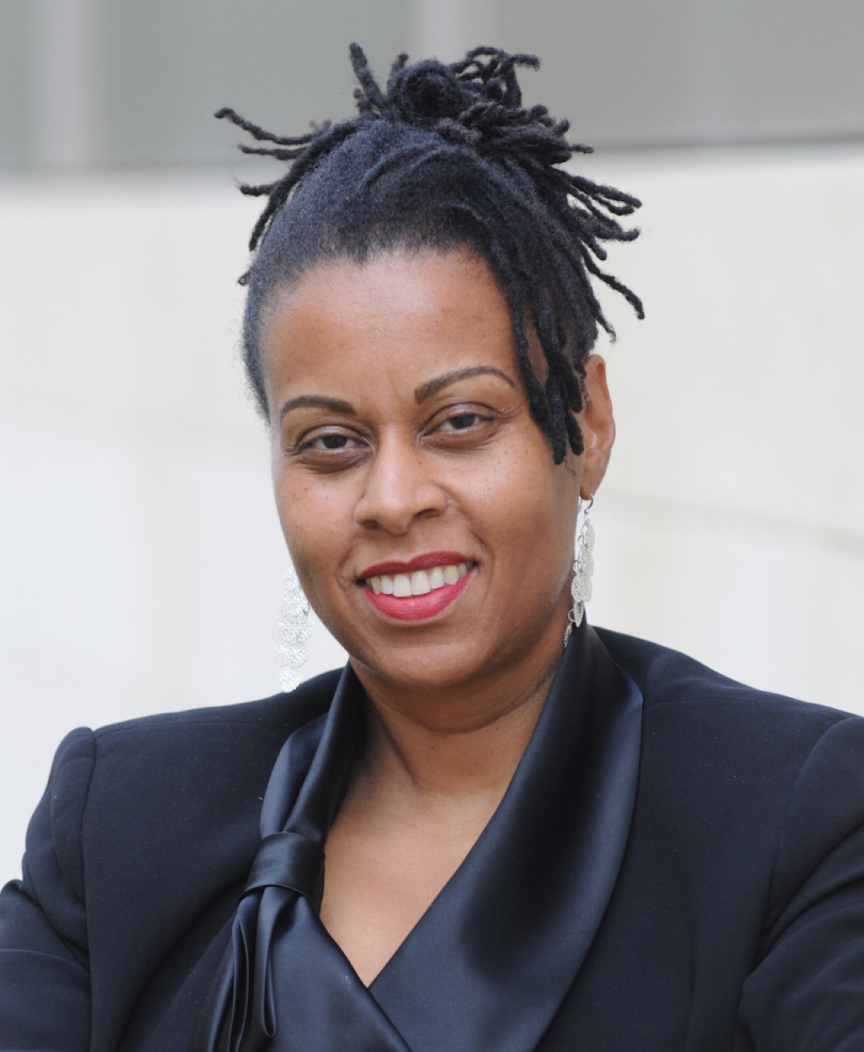 "Everyday black women, the poor and working class as well as artists and athletes and black queer women — all have had a profound impact in America, so it's important to share their stories" - Kali Nicole Gross, Martin Luther King Jr. Professor of History
What we learn about African-American history is often told through the lens of a few black male activists such as the Rev. Martin Luther King Jr., Malcolm X and Frederick Douglass. 
Kali Nicole Gross, the Martin Luther King Jr. professor of History at Rutgers University–New Brunswick's School of Arts and Sciences, wants to expand that perspective to include black women who contributed to U.S. history and culture. 
In her new book, A Black Women's History of the United States, co-authored by Daina Ramey Berry, Gross explores black women's history spanning more than 400 years and includes voices from the poor and working class as well as civil rights leaders, athletes and musicians. 
Gross explains why it's important to break down stereotypes and tell an honest history of how black women have helped to shape the United States. 
Explain the importance of including different types of voices, including those convicted of crimes?
We're used to the story of African-American history narrowed down to just a few voices, but we wanted to create a readable text about women's history that covered a broader range of experiences. Everyday black women, the poor and working class as well as artists and athletes and black queer women — all have had a profound impact in America, so it's important to share their stories. This includes looking at black female convicts because we think of them as criminals, but we forget that there was more to the story and little chance at a fair trial for many of these women.
We cover the case of Corrine Sykes, who in 1946 became the last woman, black or white, to be executed in Pennsylvania's electric chair. Sykes, a woman with an I.Q. of 63, was executed after being convicted of killing her white employer during a robbery. Sykes' case is complicated as she was likely manipulated by her boyfriend, a violent man who was much older. It's one that spotlights persistent racial biases in the justice system, but also it helps map the historical difficulties black families faced when trying to get resources to help raise children with special needs.
Who are some of the lesser known but important civil rights activists you acknowledge? 
Nannie Helen Burroughs, who despite high academic achievements, was turned down for a position to work in Washington, D.C., public schools. So, she decided to start her own school to educate and train poor, working African-American women. Besides her achievements in academia, she also decried colorism among African Americans and she advocated for black women to embrace their natural hair during a time when they were taught to straighten it with harsh chemicals that burned their skin. 
We also share stories from women like Ida B. Wells, an African-American journalist and activist who led an anti-lynching crusade in the United States in the 1890s. In her newspaper, the Memphis Free Speech, she canvassed the South, documenting the lynching of black people and telling their stories, to expose racist violence and how corrupt the justice system was in the South. Ultimately, she hoped her advocacy would halt the extralegal killing of black women and men.
Outside of activism, in what other ways did African-American women contribute to American culture?
We are all familiar with rap battles and "diss tracks" where one rapper writes a song in response to a diss, or insult, from another rapper. A lot of people don't know that it was a black woman who started this genre. 
Lolita Shanté Gooden was a 14-year-old freestyle rapper who often battled against men twice her age. In her diss track Roxanne's Revenge, which sold over 250,000 copies in the 80s, Gooden responded to men from the U.T.F.O. crew who basically tried to flirt with a mythical figure they called Roxanne. In her response, assuming the name Roxanne Shanté, she turned them down. Of course, now diss tracks are so popular and we see it in hip hop all of the time, but Gooden broke barriers and her story has since been turned into a biopic on Netflix titled Roxanne, Roxanne.
In the world of sports, I want to acknowledge Alice Coachman, who in 1948 became the first black woman to win an Olympic gold medal for a record-breaking high jump at 5 feet, 6 and 1/8 inches. Beyond breaking barriers for female athleticism, there was this idea that black women shouldn't be running and jumping in public spaces, so she really opened the field for black female athletes. What's even more incredible is black female athletes at this time were cognizant of their place in history. There was selflessness to their actions. They knew the stakes. Coachman even said that she knew she needed to win because if she failed it would close the door for other black women athletes.  
Why is it important to learn about African-American women's history?
It's important to learn about black women's history because it's incredibly rich and jam-packed with women who, despite the most unfathomable obstacles, continued to fight for and demand freedom and justice  – often not only for themselves but in manner that made equality and access a possibility for all. It also features rich stories and accomplishments and the beauty of black womanhood in its own right. This pushes against racist stereotypes or ideas about black women in history being "mammies" and basically dependent on society or that they are bossy or loud-mouthed and immoral. I want to demonstrate the richness of African American women's history and put it into context, so that when readers learn the full story they will see that these women were vibrant, smart and resourceful human beings. They will also learn instructional ways to address the flaws in our society and seek to do better. This history can help everyone.