At the Board: Commencement 2019
The Board of Governors voted to award Gov. Murphy an honorary degree, announced Rutgers-Camden's commencement speakers and honored NCAA wrestling champions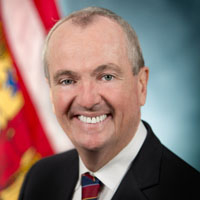 Gov. Phil Murphy to Receive Honorary Degree
The Rutgers Board of Governors voted today to award New Jersey Gov. Phil Murphy an honorary Doctor of Laws degree during the Rutgers University-New Brunswick and Rutgers Biomedical and Health Sciences commencement ceremony on May 19 at HighPoint.com Stadium in Piscataway. Following a 23-year career in international business, Murphy focused on civic life and philanthropic pursuits. Before becoming governor, Murphy served as the United States ambassador to the Federal Republic of Germany under President Barack Obama. He won the November 2017 New Jersey gubernatorial election alongside running mate Sheila Oliver. Read the release.
---
Rutgers University-Camden Names Honorary Degree Recipients
Kenneth C. Frazier, chief executive officer and board chair of Merck & Co., and Neal Katyal, former Acting U.S. Solicitor General, will receive honorary Doctor of Laws degrees from Rutgers-Camden during the Rutgers Law School commencement ceremony on Thursday, May 23, the Rutgers Board of Governors announced.
Each recipient will deliver remarks to the Class of 2019 at that ceremony.
Under Frazier's leadership, Merck (known as MSD outside the United States and Canada) delivers innovative lifesaving medicines and vaccines as well as long-term and sustainable value to its multiple stakeholders.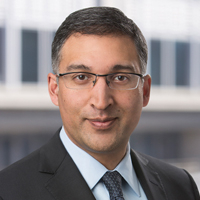 As Acting Solicitor General of the United States, Katyal argued several major Supreme Court cases, including his successful defense of the constitutionality of the Voting Rights Act of 1965 and his victorious defense of former U.S. Attorney General John Ashcroft for alleged abuses in the war on terror. As a professor at Georgetown, in his first Supreme Court argument, Katyal won Hamdan v. Rumsfeld, the case that shut down the Guantanamo military tribunals. Read the release.
The board confirmed earlier this year that interdisciplinary scholar, public intellectual and social justice advocate Dorothy Roberts will deliver the keynote address at the Rutgers University-Newark Commencement on May 22. Roberts also will receive an honorary Doctor of Laws degree.
---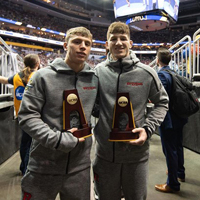 Honoring Wrestling Champions Anthony Ashnault and Nick Suriano
The board also approved resolutions recognizing Anthony Ashnault and Nick Suriano for their historic victories. Ashnault, the 2019 NCAA Champion in the 149-pound weight-class, finished the season with an unblemished 32-0 record and helped guide Rutgers to its first top-ten finish at the national tournament in program history. Suriano continues to build upon his collegiate career after concluding his junior season by becoming the 2019 NCAA Champion in the 133-pound weight-class. Read more on ScarletKnights.com.