Alumni Houses and Alumni Center Welcome Rutgers Graduates at All Three University Locations
University honors alumni with historic buildings rededicated to their needs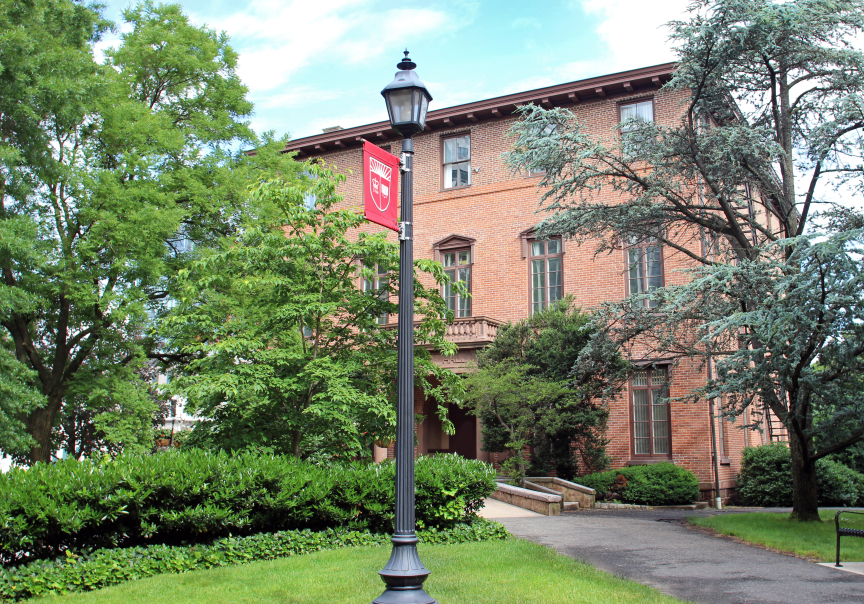 "We are very proud of these dedicated spaces for alumni. They are woven into the fabric of life at Rutgers, and, by creating them in this way, we are inviting alumni to come back and be a part of it, too."

 

- President Robert Barchi
For the first time in Rutgers' history, the university's alumni have spaces designed solely for their needs when they visit any university location. This fall, the new Rutgers Alumni House at Van Nest Hall at Rutgers University-New Brunswick and the new Alumni Center at Rutgers University-Newark will celebrate grand openings. The facilities follow the opening of the Alumni House at Rutgers University-Camden two years ago, making a total of three welcoming sites and vastly increasing the potential for more alumni programs and events.
"We are very proud of these dedicated spaces for alumni," said Rutgers president Robert Barchi. "They are woven into the fabric of life at Rutgers, and, by creating them in this way, we are inviting alumni to come back and be a part of it, too. Great universities make a priority of addressing the needs of their alumni. Rutgers understands that alumni involvement is critical to an institution's long-term success."
By designating the spaces for use by alumni, the university hopes to inspire and host a range of alumni-focused activities and events, offering public meeting rooms, comfortable furniture, free WiFi, and other amenities dedicated to use by its graduates. Alumni association staff will be present during business hours to answer questions and assist visitors.
"The alumni community is our most valuable resource," said Rutgers University Foundation president Nevin E. Kessler. "Our graduates are integral to understanding and celebrating Rutgers history, and they play an essential role in charting the university's course for the future. We must take every opportunity to bring them closer and to celebrate the alumni experience."
Like the Alumni House at Rutgers-Camden, both the New Brunswick and Newark facilities are housed in historic buildings that have been carefully and respectfully renovated. The addition of the two new facilities signifies crucial growth in alumni outreach universitywide.
"We are proud to welcome alumni to these historic locations, each of which will serve as a hub and home base for their visits," said Donna K. Thornton, vice president of alumni relations, annual giving, and communications. "By creating spaces just for our alumni, we are honoring them and reflecting the gratitude the university has for the role they play in its life. We look forward to hosting visitors, whether they are dropping by to say hello or attending an event or program!"
The Rutgers Alumni House at Van Nest Hall
Following a carefully planned renovation, the Rutgers Alumni House at Van Nest Hall is complete and open to the public. This new space will enable Rutgers graduates to meet, socialize, and take part in a wide variety of programs and special events. Although situated in New Brunswick's College Avenue neighborhood, the space is dedicated to all Rutgers alumni, regardless of where or when they earned a Rutgers degree.
The Alumni House at Van Nest Hall occupies the ground floor of Van Nest Hall. The offices of the Rutgers University Alumni Association are located on the upper levels. Designed to be a "home away from home" for all Rutgers graduates when they visit New Brunswick, the refurbished space retains the building's historic character.
For guests eager to learn about Rutgers' history and the achievements of influential alumni, a user-friendly touchscreen wall has been tastefully integrated into a central hallway, presenting digital stories, photos, and fun facts about Rutgers through the years.
A grand opening celebration for the Rutgers Alumni House at Van Nest Hall will take place Friday, Oct.19, from 5 to 8 p.m. The address is 19 College Avenue in New Brunswick. For more information about this event, please contact Ashley Kodopidis at 848-932-2283.
Alumni Center at Rutgers-Newark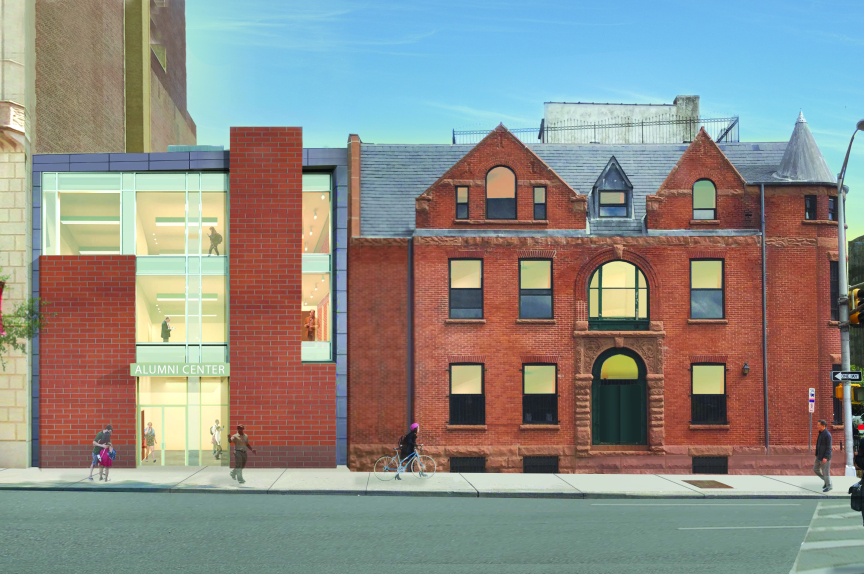 Throughout the history of Rutgers-Newark, alumni have felt deeply invested in the success of each new generation of students, sharing a common bond of striving to do well while making a difference in their communities and the world. To strengthen that bond, Rutgers-Newark aimed to transform the Joseph Fewsmith House at 72 Washington Street into an Alumni Center, serving as an intersection of the generations, where alumni, students, faculty, staff, and local professionals and community members could find common cause and collaborate on local issues connected to global challenges.
The revitalization of this landmark, located in downtown Newark's historic James Street Commons neighborhood, will create a place for the 87,000 Rutgers alumni living in the metro area to feel at home, build connections to institutions in Newark, and increase ties to the larger community. The 19th-century building will house development and alumni relations offices, promoting stronger bonds between alumni, the university, and the residents of New Jersey's largest city.
Visitors to the Alumni Center at Rutgers-Newark can socialize, relax in a comfortable parlor, or network with classmates in the house's meeting rooms and reception areas. In addition, the Alumni Center will serve as a pivot point for a growing number of events and programs, from Community Engagement Day to lunch-and-learns with faculty.
A ribbon cutting and grand opening at the Alumni Center will take place Wednesday, Oct.10, from 5 to 8 p.m. For more information about this event, please contact Gloria Walker at 973-353-5533.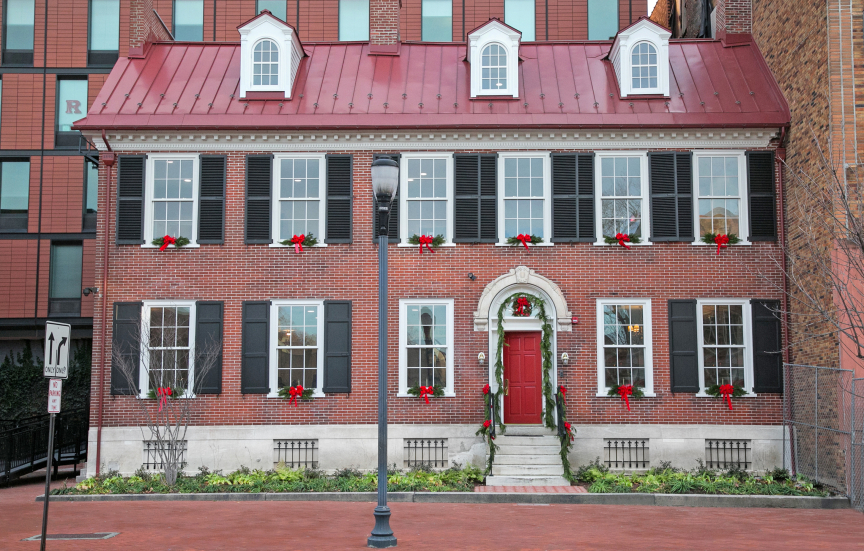 Alumni House at Rutgers-Camden
Opened in 2016, the Alumni House at Rutgers-Camden is located in what was formerly the Red Cross Building on Cooper Street. A major renovation preserved the structure's 19th-century charm and Federal-style architectural features while incorporating modern amenities. Since its opening, Rutgers graduates and other visitors are using the space to take part in alumni activities, browse yearbooks and artifacts, and spend time with their classmates.
For inquiries about the opening of all three alumni facilities or about a specific alumni house or center, contact Todd Lineburger, associate vice president, Rutgers Foundation and Alumni Communications, at 848-932-2296 or todd.lineburger@ruf.rutgers.edu