15 Remarkable Moments of the Decade at Rutgers–New Brunswick and RBHS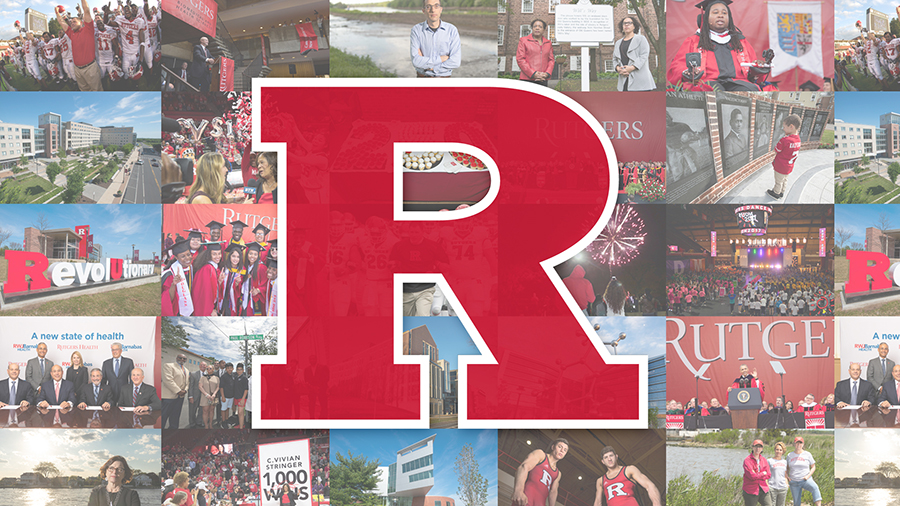 As we look forward to 2020, we look back at some of the milestones, achievements and big stories of the past decade at Rutgers–New Brunswick and Rutgers Biomedical and Health Sciences. The following stories narrate a decade of inspiration, change and progress at Rutgers.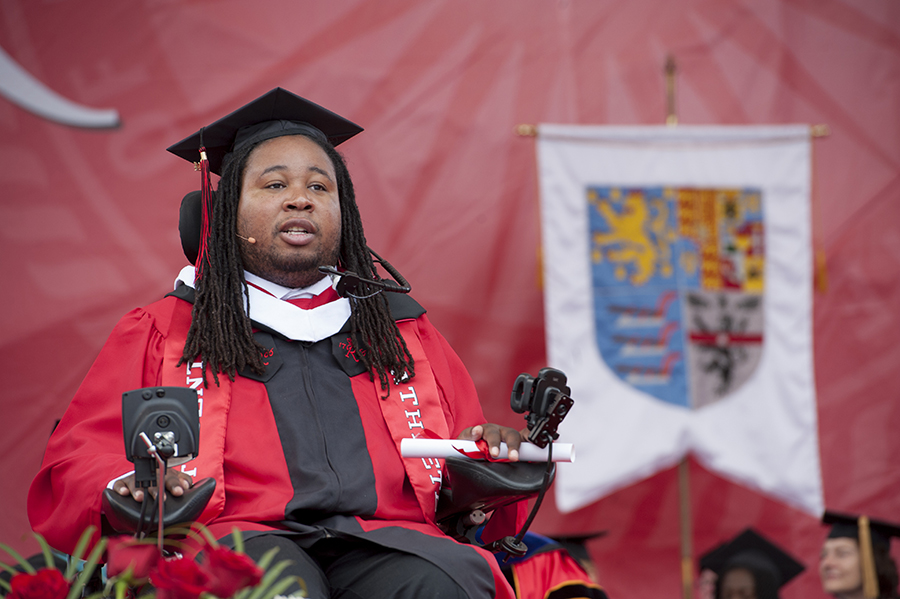 Eric LeGrand: From injury to inspiration (2010)
Since Rutgers football player Eric LeGrand was paralyzed while making a tackle, he has devoted his life to learning to walk again, to raising funds for paralysis research and serving as an inspiration for anyone facing adversity.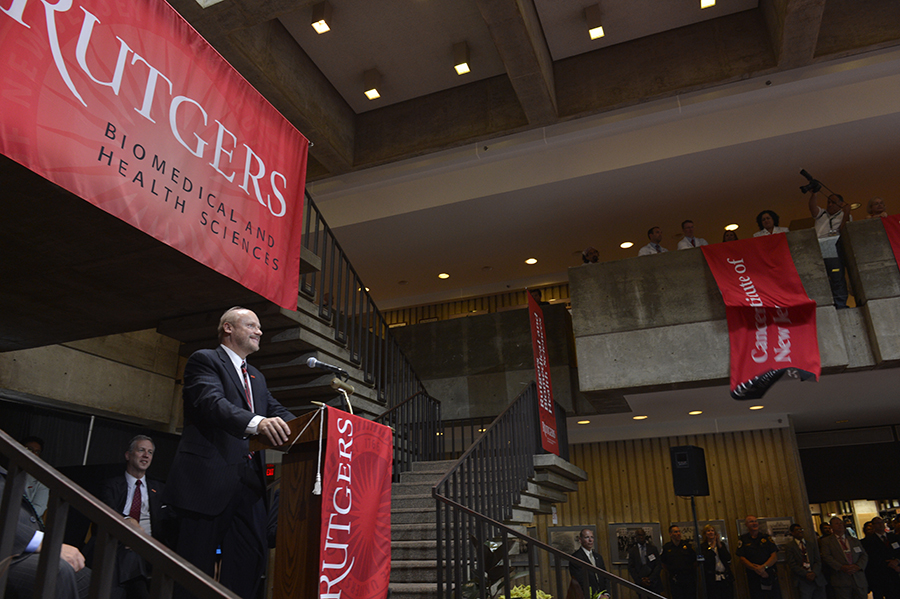 Integration of UMDNJ to become RBHS (2013)
A more comprehensive Rutgers University was born with the integration of the University of Medicine and Dentistry of New Jersey. The milestone has advanced higher education and health care in New Jersey and approximately doubled the research enterprise of Rutgers.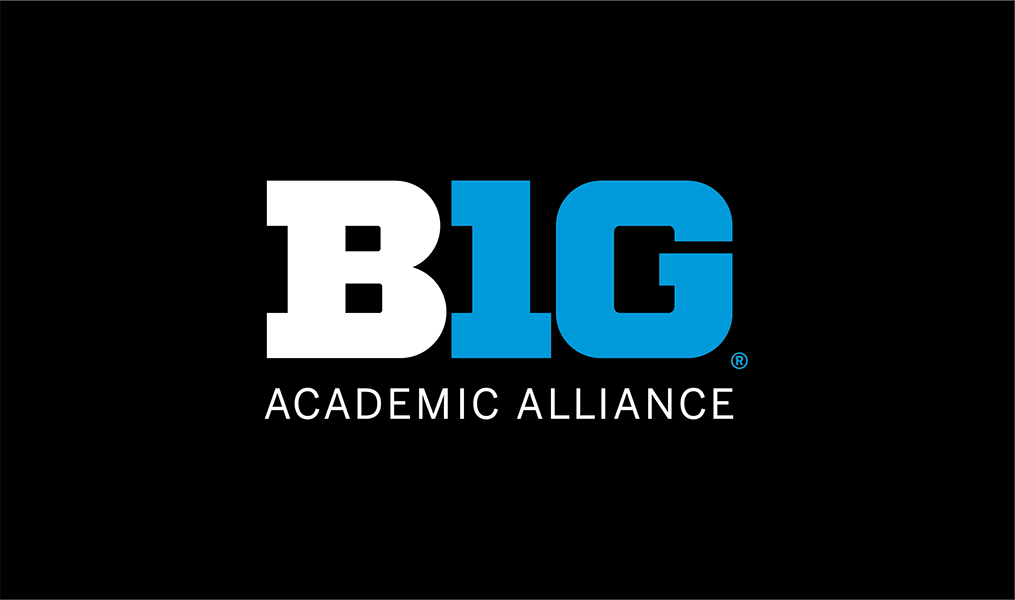 Entrance into the Big Ten (2014)
Participating in the Big Ten Conference has brought Rutgers greater national exposure for its athletes and increased academic prestige, including membership in the Big Ten Academic Alliance, a consortium of 14 world-class research universities.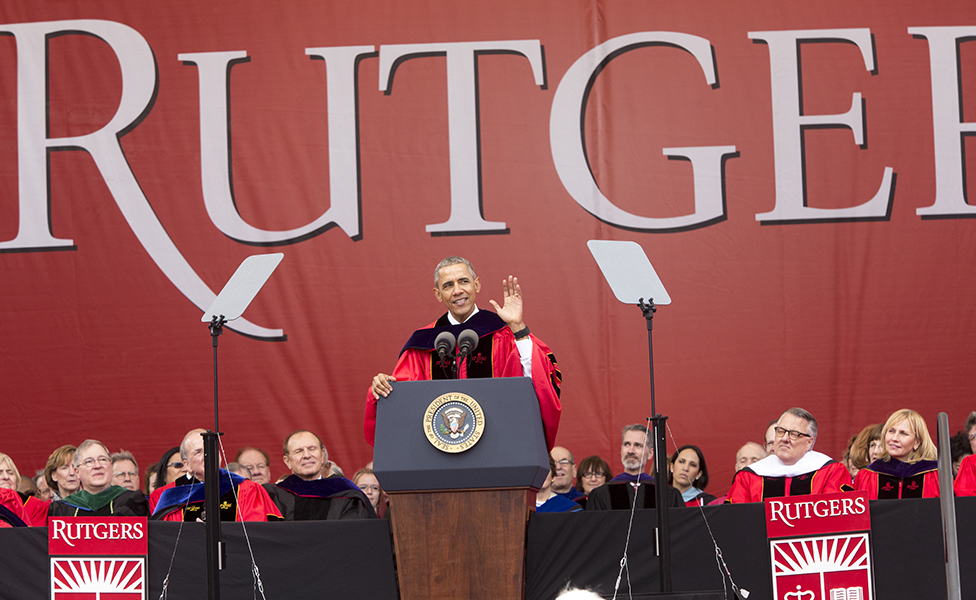 Obama at Commencement (2016)
President Barack Obama told the Class of 2016 that ignorance is not a virtue and urged graduates to have faith in democracy. The first sitting president to speak at a Rutgers commencement told students that the world is more interconnected than ever and he observed the country's progress mirrors that of Rutgers: "America converges here," he said, acknowledging the university's diversity of people and thought.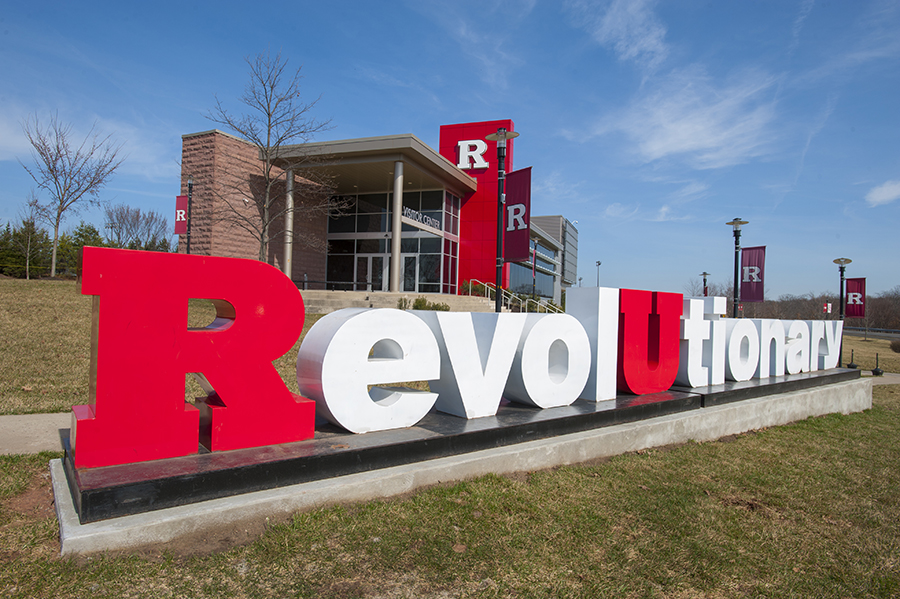 Rutgers turns 250 (2016)
Rutgers celebrated its 250th anniversary – and its tradition of revolutionary teaching, research and service -- with a yearlong celebration that included academic symposia, events, lectures, classes, speakers, concerts, books and films.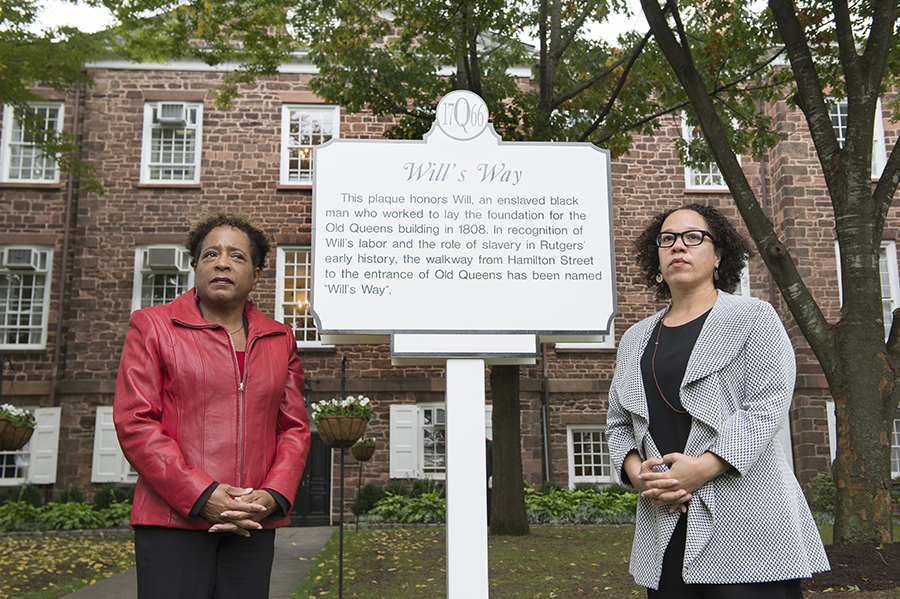 Scarlet and Black and reckoning with our history (2016)
On its 250th anniversary, Rutgers undertook the Scarlet and Black Project, a historical examination of the experiences of African Americans and Native Americans at the university. Scarlet and Black, Volume 1: Slavery and Dispossession in Rutgers History traced the university's early history, uncovering how it benefited from the slave economy and came to own the land it inhabits.  From these findings, the university took action to acknowledge its past, dedicating three major landmarks and pledging to continue to excavate the university's history with race.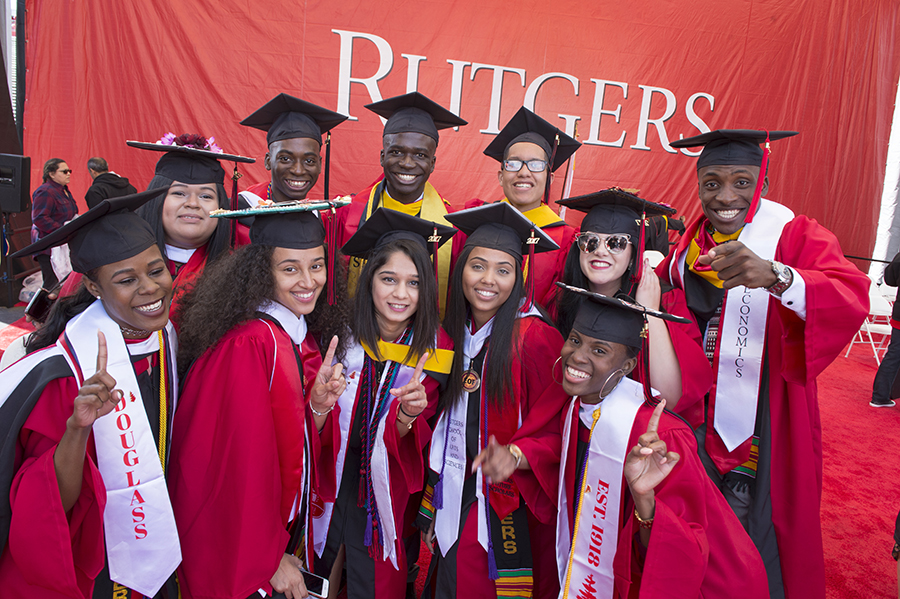 Rutgers Future Scholars first graduating class (2017)
When the Class of 2017 graduated from Rutgers, Rutgers Future Scholars graduated its first class – 55 at Rutgers and 20 at other universities. Started in 2008, the program has prepared more than 1,800 low-income, first-generation students to attend college. Conceived when the university noticed that few students from its host communities were enrolling at Rutgers, the program sought to discover promising students and invest in their futures.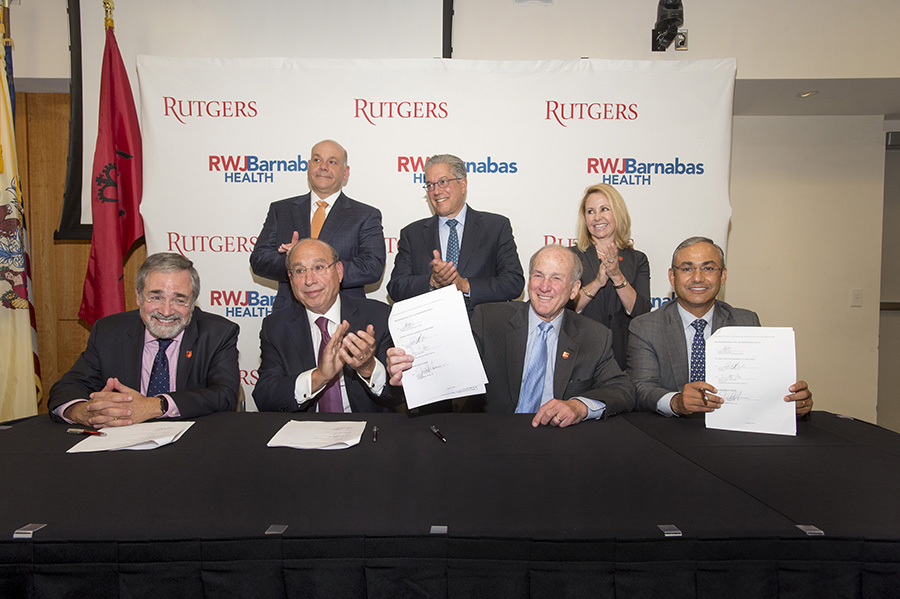 Rutgers Health/Barnabas partnership (2017)
RWJBarnabas Health and Rutgers partnered to create the state's largest academic health care system dedicated to providing high-quality patient care, research and education to advance health care in New Jersey. The venture enhances the delivery and accessibility of evidence-based health care across the state; boosts the recruitment of prominent academic, research and clinical practitioners; and strengthens the advancement of health science innovation and education.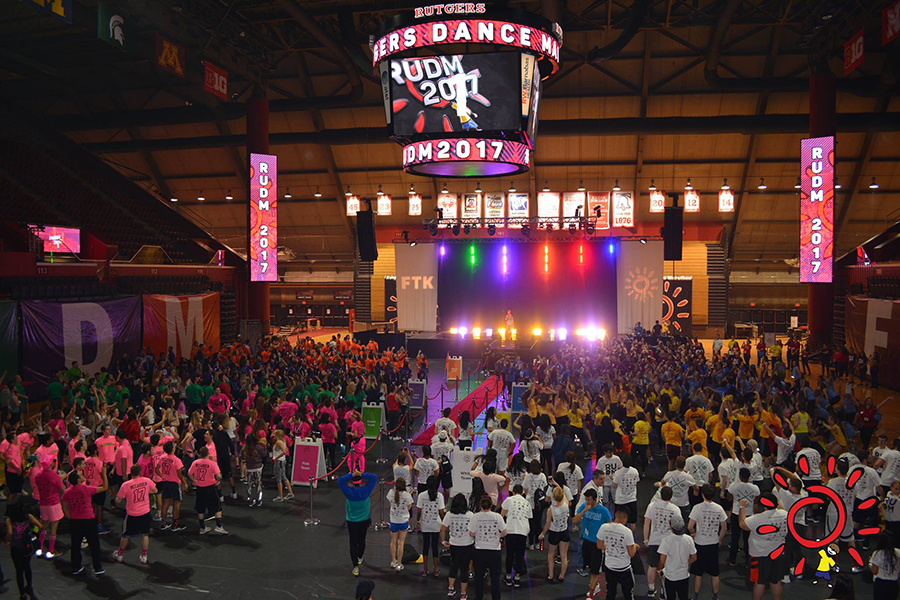 Rutgers Dance Marathon (2017)
In its 19th year, the Rutgers Dance Marathon surpassed its previous records by raising more than $1 million for Embrace Kids Foundation, which supports children with cancer and blood disorders and their caregivers.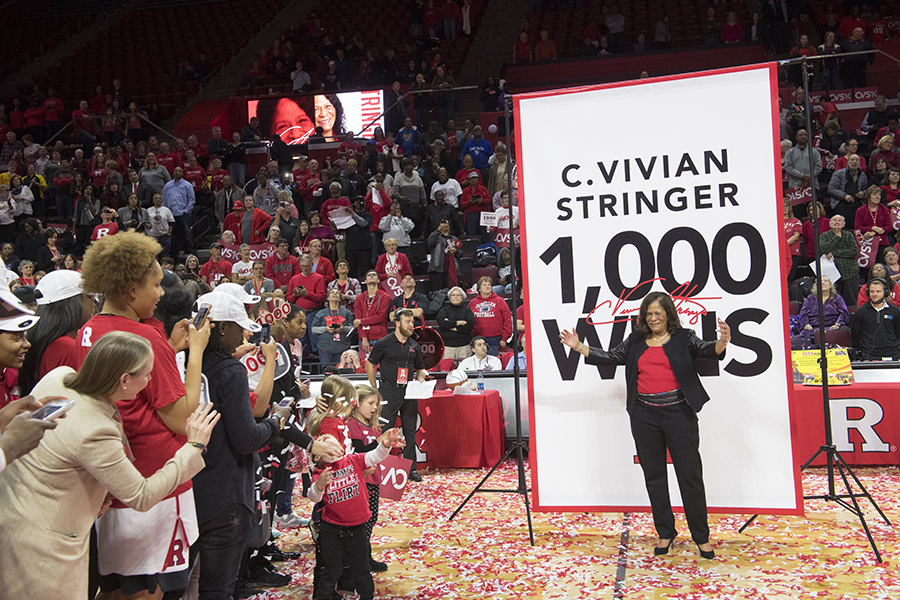 C. Vivian Stringer's 1,000th win (2018)
C. Vivian Stringer, Rutgers' long-time women's basketball coach, notched her 1,000th career victory, becoming the sixth women's head coach in NCAA history to join the 1,000 career victory club. Stringer is a basketball legend and was enshrined into the Naismith Basketball Hall of Fame in 2009.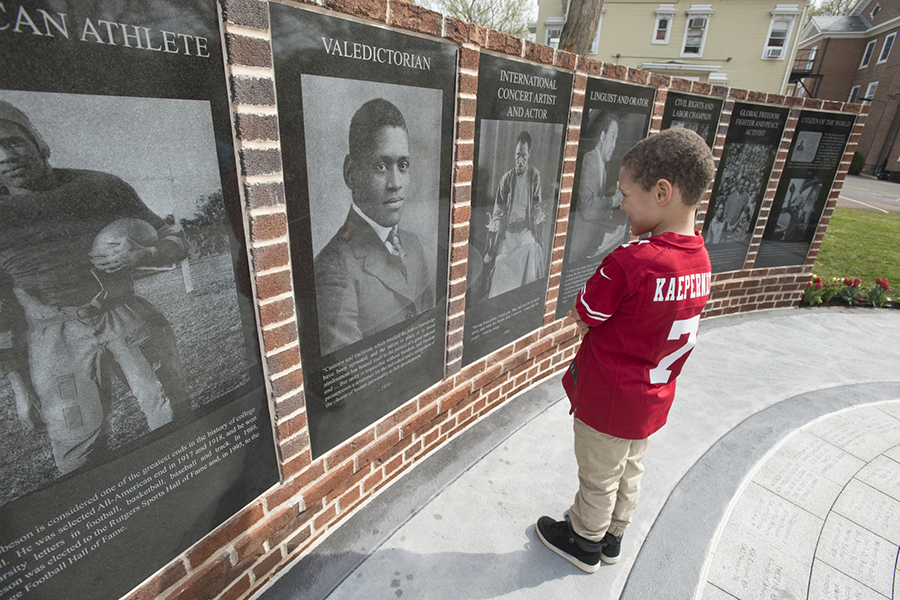 Paul Robeson (2019)
Rutgers marked the centennial anniversary of Paul Robeson's graduation from Rutgers College in 1919. In recognition, the university paid tribute to the pioneering scholar, athlete, actor, singer and global activist and dedicated an open-air plaza on Voorhees Mall to honor his legacy.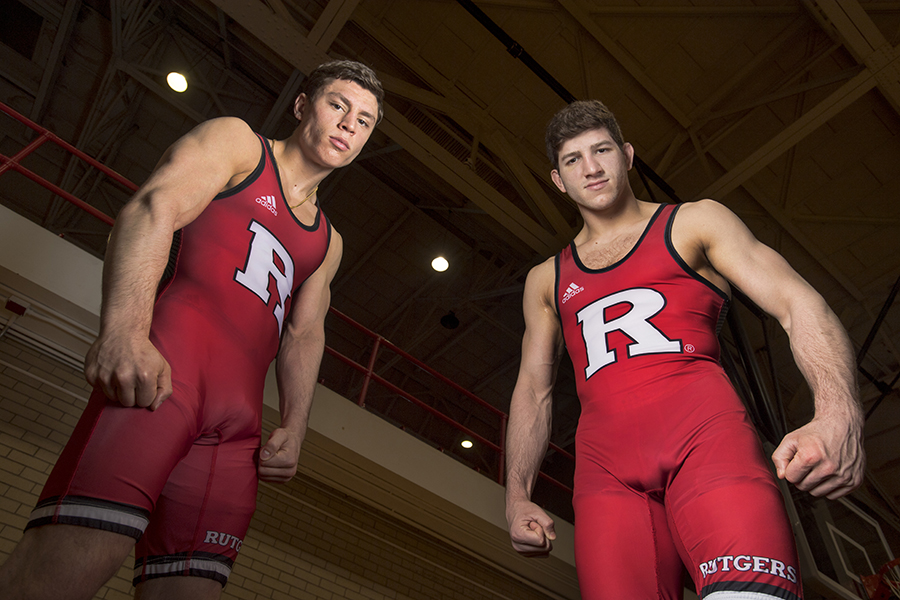 Wrestling national champs (2019)
For the first time, Rutgers wrestling had two individual national champions (Nick Suriano and Anthony Ashnault) which helped the Scarlet Knights to their first ever top-10 team finish.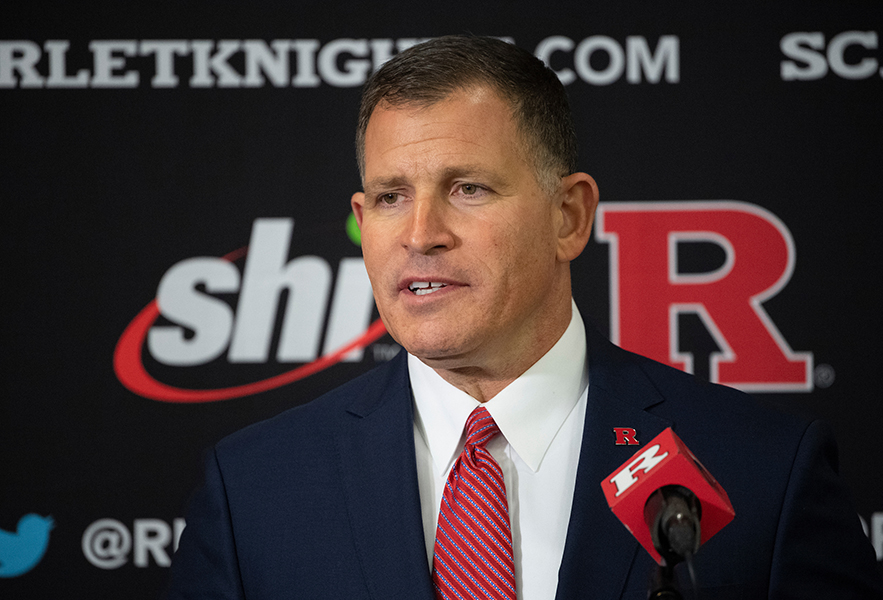 Schiano leaves/Schiano returns (2011/2019)
Greg Schiano, who led Rutgers to new heights from 2001-11, returned as the head football coach of the Scarlet Knights. During his first stint, he directed the Scarlet Knights to six bowl appearances, coached 83 RU players who signed NFL contracts and guided the program to the top APR score in the nation.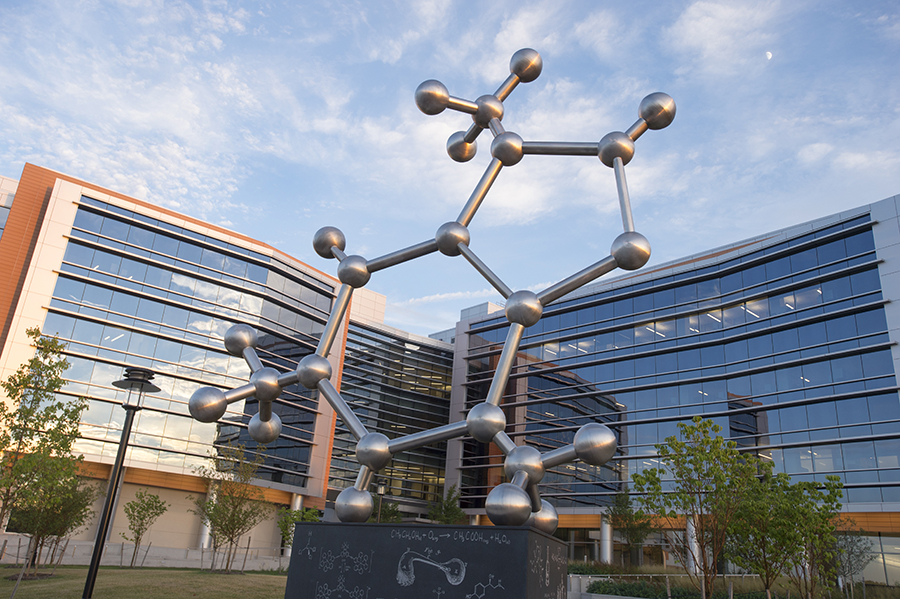 Physical Transformation (Multiple years)
Rutgers underwent a physical transformation with a range of new or improved facilities over the past decade, including a revamped Livingston campus, new Engineering, Chemistry and Chemical Biology and Business School buildings, the Honors College, the Food, Nutrition and Health Institute, the New Brunswick Performing Arts Center, the Rutgers Academic Building, the RWJ Barnabas Athletic Performance Center, the Global Village Learning Center at Douglass Residential College, a revamped College Avenue and even an improved setting for Willie the Silent.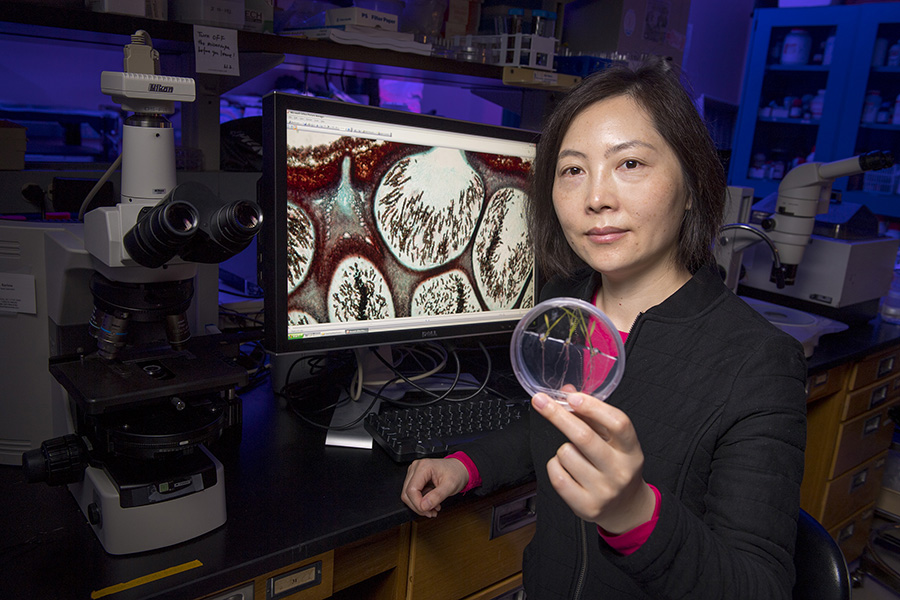 Research advancements (Multiple years)
The past decade included a number of research advancements by Rutgers faculty, students and alumni, including flight fire-safety innovations, recycled plastic lumber, the Protein Data Bank, drones, medical technology, diseases, nutrition, sea-level rise and other impacts of climate change, infrastructure and crops to name a few.
---
For media inquiries contact John Cramer at 848-932-7311 or john.cramer@rutgers.edu