Alumni in the New Jersey Legislature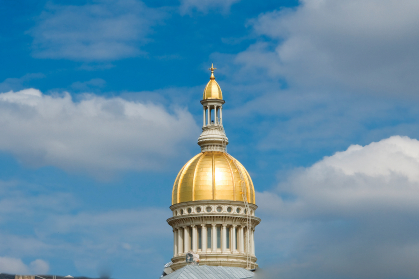 These three legislators are among the many Rutgers graduates serving in the state's capitol.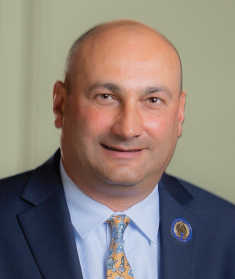 Michael Torrissi Jr.  CCAS'99
Assemblyman, 8th Legislative District 
Michael Torrissi Jr. is serving his first term in the New Jersey General Assembly. A truck driver and business owner of Torrissi Coraluzzo Transport, he served on the Hammonton Township, New Jersey, council from 2011 to 2012 and from 2015 to 2020. Torrissi is a former Hammonton GOP municipal chair and Republican club president. As an assemblyman, he is a member of the Special Committee on Infrastructure and Natural Resources and the Oversight, Reform, and Federal Relations Committee.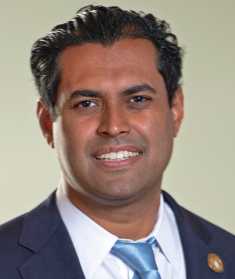 Vin Gopal  SPAA'19
Senator, 11th Legislative District 
Vin Gopal is the first Indian American elected to the New Jersey State Senate, which is his first elective office. The youngest member of the state senate and a familiar figure in Monmouth County Democratic politics, he helps lead the senate majority caucus and is the chair of the Education Committee. Gopal, who was reelected to a second term in the State Senate in 2021, is a small-business owner and president of a nonprofit that supports charities and families in need. He has been an EMT, volunteer firefighter, and board member of Big Brothers and Big Sisters of Monmouth County.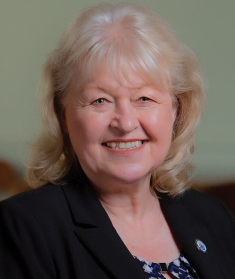 Jean Stanfield  CCAS'92, CLAW'96
Senator, 8th Legislative District 
Jean Stanfield is serving her first term in the New Jersey State Senate, a position that follows her term in the General Assembly representing the 8th legislative district. A resident of Westampton, in Burlington County, she served six terms as the Burlington County sheriff after serving as undersheriff. Stanfield, who also worked for the state attorney general in the division of civil rights, is a member of the Environment and Energy Committee and the Law and Public Safety Committee. Her legislative efforts emphasize strengthening Joint Base McGuire-Dix-Lakehurst, which is part of her district.