Salamishah Tillet Wins a Pulitzer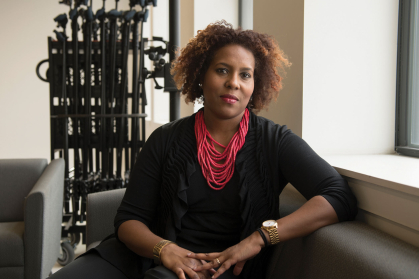 The 2022 winner of the Pulitzer Prize in Criticism for her writing in The New York Times.
Salamishah Tillet, the Henry Rutgers Professor of African American Studies and Creative Writing at Rutgers University–Newark, is the 2022 winner of the Pulitzer Prize in Criticism for her writing appearing in The New York Times, where she is a contributing critic at large. Her essays on race in popular culture examine Black experiences, including her reaction to the art inspired by the murder of George Floyd. The Pulitzer judges called Tillet's contributions "learned and stylish writing about Black stories in art and popular culture—work that successfully bridges academic and nonacademic critical discourse." 
"I really wanted to pay attention to the ways in which culture and art can both be an indicator of change and also perhaps an alternative to the problems that we have today," says Tillet. "Most of my work over the last year was looking at how Broadway or television or films or photographs have explored this loss but also offered us solace, and particularly the role of Black artists as a way of understanding how to get through what is really a traumatic and profound moment for our nation."
Tillet, the author of In Search of The Color Purple: The Story of an American Masterpiece (Harry N. Abrams, 2021), is the cohost of Because of Anita, a four-part podcast that examines the enduring impact of Anita Hill's testimony in 1991 before the Senate Judiciary Committee. Tillet also is cofounder of A Long Walk Home, a nonprofit national arts organization that empowers young people to end violence against girls and women.