Rutgers Faces in High Places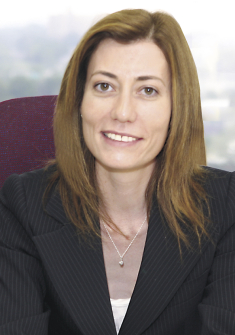 President Biden has chosen three members of the Rutgers community to serve in key positions. Alumna Anne Milgram (pictured), a former attorney general of New Jersey, was nominated to lead the Drug Enforcement Administration, the Justice Department's top agency for investigating drug trafficking and manufacturing. In the new role, Milgram RC'92 would lead the response to the nation's opioid epidemic.
Alumnus Zahid Quraishi, a U.S. magistrate judge, was nominated to fill one of the six vacancies on the U.S. District Court for New Jersey. Quraishi NLAW'00 would be the first Muslim American to serve as a federal district judge.
Elise Boddie, a Henry Rutgers Professor at Rutgers Law School in Newark, was appointed to the Presidential Commission on the Supreme Court of the United States to evaluate the court's makeup, size, and criteria for choosing cases.