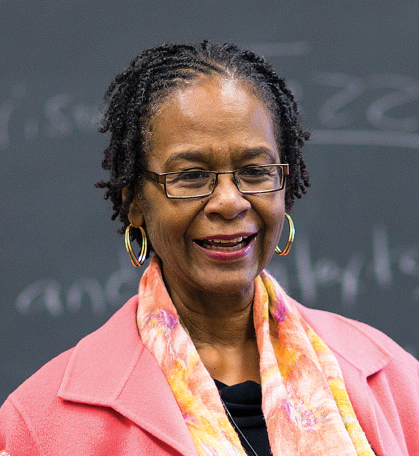 In Remembrance
CHERYL A. WALL: 1948–2020
A scholar of African-American women's literature, she was a revered English professor for over 40 years.
Cheryl A. Wall, a professor of English at Rutgers University–New Brunswick for more than 40 years who had planned to retire at the end of the academic year, passed away on April 4. A recipient of the Warren I. Susman Award for Excellence in Teaching, Wall received many fellowships and awards, including being named the Board of Governors Professor of English in 2006 and a Board of Governors Zora Neale Hurston Professor of English in 2007. She began teaching at Rutgers in 1972 and became the first African American to chair an English department at a major research university. Wall was also the first chair of Crossroads Theatre Company's Board of Trustees in New Brunswick. She was admired for expertise in African-American literature, American literature, and feminist criticism. Much of her scholarship and writings addressed African-American women writers, the subject of Women of the Harlem Renaissance (Indiana University Press, 1995) and Worrying the Line: Black Women Writers, Lineage, and Literary Tradition (University of North Carolina Press, 2005). She edited many volumes of literary analysis of the writer Zora Neale Hurston.
"We are profoundly saddened by the loss of this amazing scholar, teacher, and citizen of the university," Rutgers president Robert Barchi said. "Cheryl Wall represented the very best of Rutgers: a world-class intellect whose scholarship advanced the conversation about African-American literature and whose teaching and guidance inspired her students to think in new ways."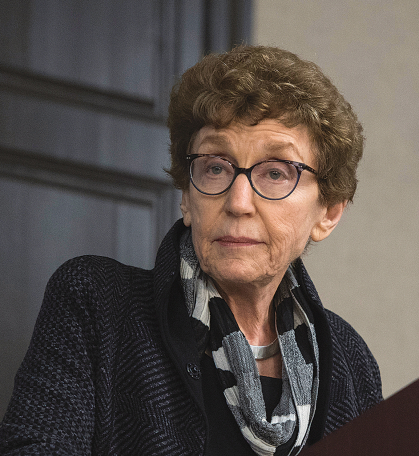 In Remembrance
RUTH B. MANDEL: 1938–2020
A pioneer of women's political participation, she helped launch the Center for American Women and Politics.
Ruth B. Mandel, an early advocate of women pursuing public office and political power, died on April 11. Because of her and her parents'  experience surviving the Holocaust, she dedicated her career to pursuing democracy. She helped found the Center for American Women and Politics (CAWP) in 1971, which she directed from 1973 to 1984 and which became the national leader in research, education, public service, and informational programs about American women's political participation. CAWP is part of the Eagleton Institute of Politics at Rutgers University–New Brunswick, which Mandel also directed, from 1995 to 2019. At Eagleton she developed successful research programs and centers while establishing a speaker series that brought the nation's leading political practitioners to Rutgers.
A Board of Governors Professor of Politics and a senior scholar at CAWP at the time of her death, Mandel wrote In the Running: The New Woman Candidate (Ticknor & Fields, 1981), the first book-length account of women's experiences as candidates for political office. She helped found the Institute for Women's Leadership, a consortium  of programs at Rutgers dedicated to the study of women and gender. "In the year that we mark the 100th anniversary of women's suffrage, Rutgers and the nation have lost a dynamic force for the empowerment of all in the sacred  duty of political participation," said Rutgers president Robert Barchi.