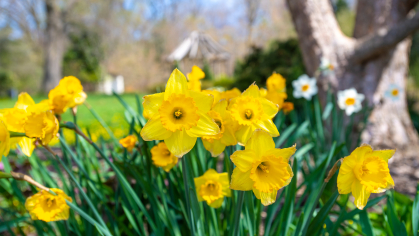 Celebrate the history and resources of Rutgers on a walk from campus to the gardens.
March to Rutgers Gardens is a publicly engaged, arts-integrated event to build our collective awareness of the benefits of walking and community connectivity. By marching to the Gardens, we acknowledge our desire for access to recreational space while discovering and celebrating the resources and histories of Rutgers.
Join a choreographed, two-mile walk from the campus to the Gardens and encounter live performances of dance, music, and storytelling along the way. In addition, participants have the opportunity to learn from guest and faculty speakers about the layers of history held by the land upon which Rutgers is built. Come together to learn about and celebrate the many resources of Rutgers.
The event date is Saturday, September 25, with a rain date of Sunday, September 26, 2021.