BFA Thesis Exhibitions 2021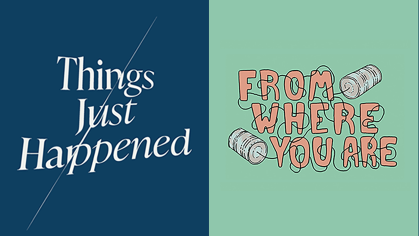 The Department of Art & Design is proud to announce the launch of two undergraduate thesis shows, on view April 16–May 31, 2021.
Reception
Friday, April 16, 5–7 p.m.
Join a virtual reception celebrating graduating seniors presenting culminating exhibitions in visual arts and design.  Connect directly with the artists, explore their online galleries, and see a live student performance. Special breakout rooms include Karaoke and Dance Party featuring DJ Vivacious NYC.
Register to attend.
 
From Where You Are
The title of the exhibition reflects a year of evolving studio practices using remote and hybrid models of making while improvising new ways for audiences to engage with work. Showcasing 29 students in the visual arts program, the self-curated virtual exhibitions reflect the breadth of students' practice and capture the interdisciplinary mission of the program, featuring works in drawing, media, painting, photography, print, and sculpture. Themes and approaches range widely, from explorations of gender and femininity, graphic storytelling, painterly depictions of landscape and light, heritage and chosen family, the changing nature of home, solitude and connection, and collective expressions of anxiety and hope.
View Exhibition.
 
Things Just Happened
Things Just Happened is a group exhibition of research-driven, self-initiated design made during a time of dramatic and rapid transformation in political, social, and environmental structures. Throughout this academic year, 36 design BFA students responded to upheaval, uncertainty and isolation with work that investigates timely and complex issues concerning language, culture, migration, identity, mental health, conformity, family relations and more. Their projects explore and challenge a wide range of media including online archives and publications, interactive experiences, installations, printed matter, video and motion graphics.
View Exhibition.