Better Together: The Frontline Nurse's Journey from Trauma to Healing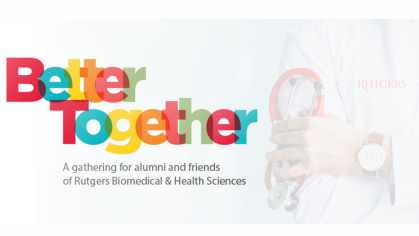 Many nurses and health care professionals are grappling with the mental strain that COVID-19 has caused. Join a roundtable discussion with panelists from Rutgers School of Nursing who will share their perspectives on front-line acute care, micro- and macroaggressions toward nurses of color, nursing students, and the state of the nursing profession in a post-pandemic landscape. Panelists will also discuss how the School of Nursing leads the way in addressing the wellness of nurses. 
 
This discussion is being moderated by Dr. Kelly Moore, a licensed clinical psychologist in New Jersey and Pennsylvania with a clinical specialty in the treatment of anxiety, trauma, and perinatal disorders in youth and adults, with concluding remarks from Linda Flynn GSN'90,'95, dean, School of Nursing.
Register for the event.
 
Panelists include: 
Susan Salmond, executive vice dean, School of Nursing 
Charlotte Thomas-Hawkins, associate dean, School of Nursing 
Amita Avadhani SN'09, associate professor, School of Nursing 
Donna Gaffney GSNB'77, psychotherapist 
Lindsey Greene SAS'14, SN'20, registered nurse, Hackensack University Medical Center