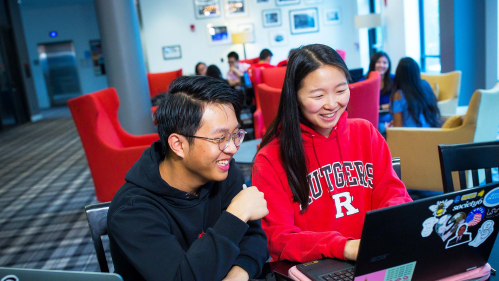 School of Arts and Sciences
Make Your Mark on the World
Home to nearly 50 academic disciplines, the School of Arts and Sciences is where you'll find a renowned faculty preparing students to become philosophers and mathematicians, physicists and physicians, economists and neuroscientists, and so much more. Learn from leading minds in climate change, women's history, and exercise science; scholars of the Middle East, Africa, and the Caribbean; and experts in more than two dozen world languages—the School of Arts and Sciences at Rutgers University–New Brunswick is the place for you to find and explore your passion.
Majors and minors across the sciences and humanities
Spotlight: Signature Courses
School of Arts and Sciences Signature Courses are foundational courses covering engaging topics of grand intellectual sweep and enduring importance.
They are designed and taught by renowned scholars and scientists who are not only recognized for their specialized research but are also eloquent and demanding award-winning teachers.
Pictured: professor Amélie Marian teaching the Data 101 signature course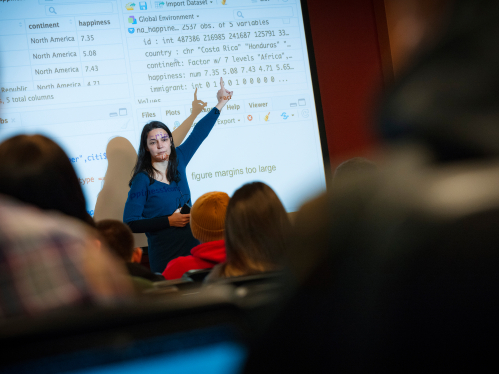 Endless Opportunity Awaits
With an award-winning faculty and more than 100 majors and minors to pursue, it's easy to see why so many students choose to enroll in the School of Arts and Sciences. Whether you're an upcoming first-year student or transferring from another school or university, you'll find a welcoming environment and countless opportunities to enrich yourself and expand your horizons.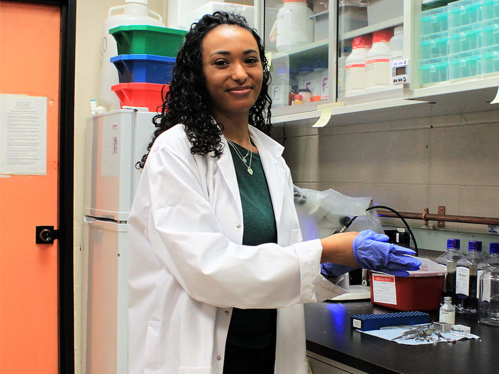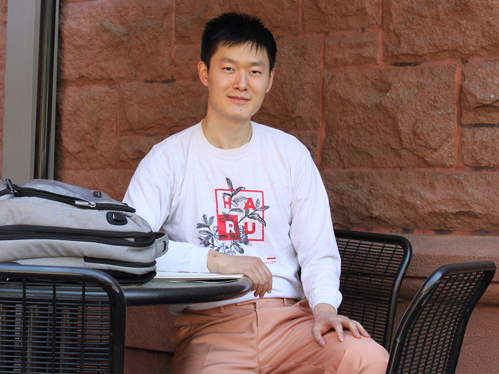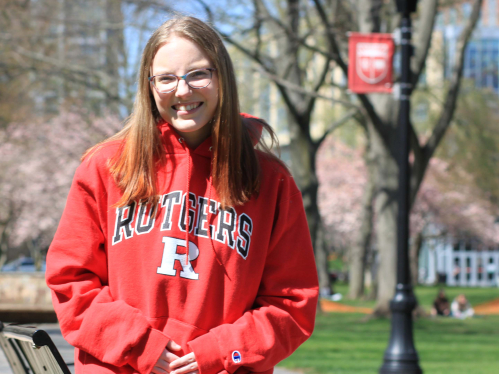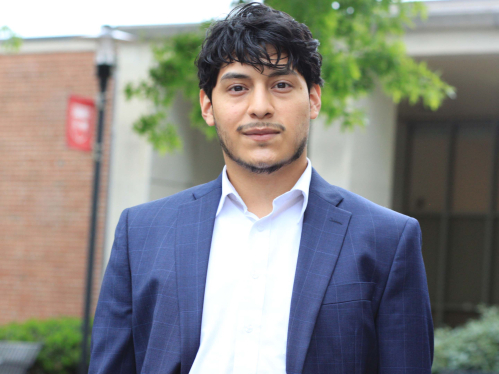 Explore the School of Arts and Sciences
The study of the arts and sciences is the foundation of undergraduate education and academic inquiry at Rutgers—opening the door to new worlds of knowledge and intellectual adventure. Students choose their own path, exploring different fields of study while gaining essential skills for successful lives and careers. 
Undergraduate Majors
With more than 70 majors to choose from, the School of Arts and Sciences offers the widest academic selection of any school at Rutgers.
Minors
Choose a minor that's complementary to your major field of study, aligned with your personal or academic interests.
Advantages of Liberal Arts Study
Prepare for successful lives and careers built on a critical understanding of the natural environment, human behavior, and the role of the individual in human societies.
For Graduate Students
Pursue a professional or advanced degree or certificates in the arts and sciences.
For International Students
Students from more than 120 countries are enrolled and thriving.
Next-Level Learning
Students with strong academic records can take advantage of a range of enriching academic and professional opportunities.
The School of Arts and Sciences Honors Program
Experience a close-knit academic environment within one of the leading research universities in the nation. The Honors Program encourages and guides creative, talented, and motivated students while fostering a strong sense of community and leadership. Other benefits include honors housing opportunities, interdisciplinary honors seminars, faculty and peer mentoring programs, global experiences, and more.