A Transformative Approach to Graduate Education
The Graduate School–Newark at Rutgers University–Newark offers dynamic graduate programs and cutting-edge research opportunities designed to prepare you for success by supporting scholarly inquiry and intellectual growth across academic disciplines ranging from the arts and humanities to STEM, urban and global studies, business, and more.
U.S. four-year institutions
Countries represented by a diverse student body
Graduate programs rank in the top 50 nationally
Largest public-access jazz library in the world
Where Cultures, Ideas, and Knowledge Intersect 
Graduate students choose Rutgers–Newark because of the breadth of degrees and programs available, the diverse academic community, and the school's location in the city of Newark and the larger tri-state region. Our award-winning faculty are committed to helping you learn and reach your academic and professional goals.
Program Spotlight: Biology
The graduate program in biology is a joint program between the departments of Biological Sciences at Rutgers-Newark and at the New Jersey Institute of technology, and offers two degrees: the Master of Science (MS) degree, and the Doctor of Philosophy (PhD) degree.
The program is arranged into three tracks, each instructed by a core of faculty researchers:
Cell and Molecular Biology
Ecology/Evolution
Neurobiology
Faculty Spotlight: John Keene
Rutgers University–Newark Distinguished Professor John Keene Keene has won the National Book Award for Poetry for his latest collection, Punks: New & Selected Poems.
Keene, Chair of RU-N's Africana Studies department, who also teaches in the English department and MFA Creative Writing Program, has been receiving wide acclaim for the volume, which won the Lambda Literary award and the Thom Gunn Prize for Gay Poetry earlier this year. 
Keene is known for being a man of many hats. He's not only an award-winning novelist and poet but also a translator of Brazilian authors, as well as texts from Spanish and French. 
In 2017 Keene was awarded the Rutgers Faculty Scholar-Teacher Award, given across all Rutgers' campuses to "honor tenured professors who make exceptional connections between their academic research and their teaching." And in 2018 he was awarded a coveted MacArthur "Genius" Fellowship.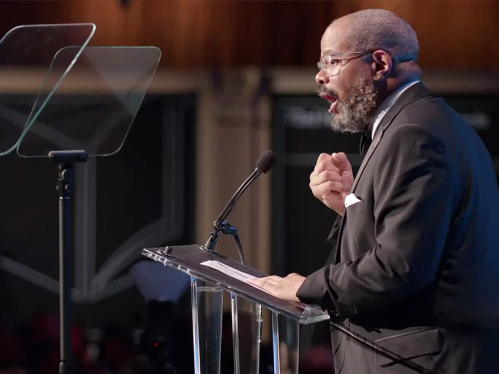 STEM Opportunities at Graduate School-Newark
Brian Higgins is a PhD student in Environmental Sciences, where he's working on on research that could help detect harmful levels of groundwater contamination.
His work led him to a prestigious National Science Foundation research fellowship.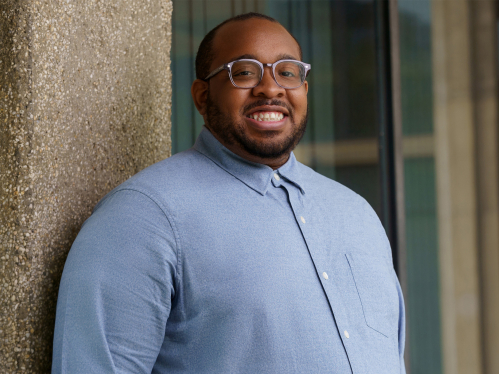 Discover the Graduate School–Newark
Join one of the nation's leading urban research universities for your graduate studies, and be a part of the dynamic and diverse community of scholars at Rutgers–Newark.