Continue Your Learning Journey
A top research university in the vibrant Philadelphia metro region, the Graduate School–Camden at Rutgers University–Camden allows you to pursue your advanced degree at an innovative, world-class institution that provides a personalized, supportive environment built to help you succeed. With master's and doctoral programs in the humanities, natural sciences, social sciences, and fine arts and faculty recognized by everyone from the Pulitzer Prize committee to the National Science Foundation, the Graduate School–Camden will challenge and sharpen your critical thinking skills and prepare you for what's ahead in your career.
Master's degree and PhD programs
National master's-level university
Creative Writing MFA students receive full tuition and living stipend
Master of Science in Forensic Science program in New Jersey
 
Hands-On Research Skills Meet Academics
More research activity is happening at Rutgers–Camden than in many universities across the country, and much of the research happening here is being done by faculty and graduate students alike. By bringing together faculty at the top of their fields, students with a passion for learning, and state-of-the-art resources and facilities, the Graduate School–Camden is a dynamic hub of innovation and discovery in New Jersey that's making a major impact around the world.
Program Spotlight: Computer Science
The master's degree in Computer Science with a concentration in Scientific Computing is designed to prepare students for careers in data-intensive science, engineering, or finance fields. The program provides a strong foundation in algorithms and programming relevant to current and emerging computational applications.
Students will develop theoretical understanding and practical skills to tackle diverse computational problems in industry and academia, such as:
Big-data analytics
Modeling proteins for drug discovery
Mining massive internet transaction datasets for business decision support systems
Forecasting ecosystem behavior for sustainable management
Students will be prepared for career opportunities in companies and organizations where scientific computing and data science play an important enabling role, for example, in biotechnology, telecommunications, finance, and scientific research.
Pictured: Computer Science professor Desmond Lun in lab B08 in Camden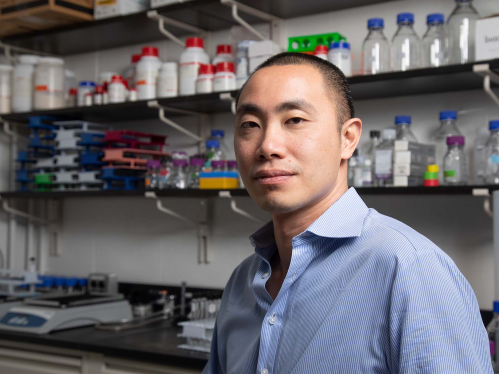 Why Choose Graduate School–Camden?
Learn more about what the Graduate School–Camden has to offer its students, including:
Research opportunities
World-class faculty
Funding and financial aid
Graduate housing
Community involvement
Academic support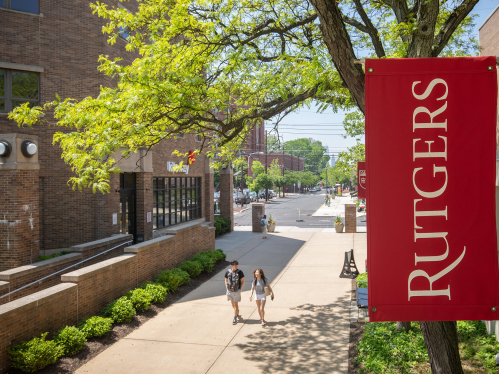 The Rutgers Experience
"Coming into this environment and knowing that Rutgers–Camden is going to feel similar—where I can meet a lot of people from many different backgrounds, and [get] to know people who have different backgrounds than me, is really exciting." 

Cleo Falvey
PhD candidate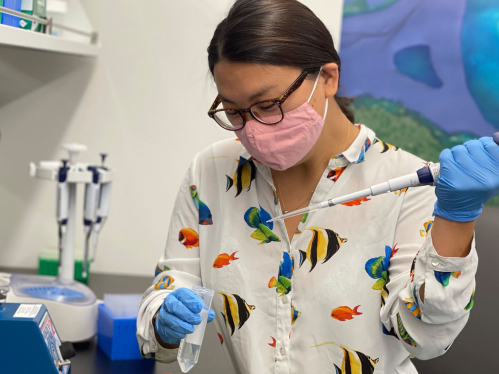 Civic Engagement
At Rutgers–Camden, we're committed to giving back to the community we're proud to call home. Our nationally recognized outreach programs partner with the Camden community and organizations from around the region to make real differences in the lives of those who need it most. Our graduate students are deeply involved in these efforts, reflecting our belief that a full education means connecting what's learned in the lab into a meaningful, positive impact on those around us.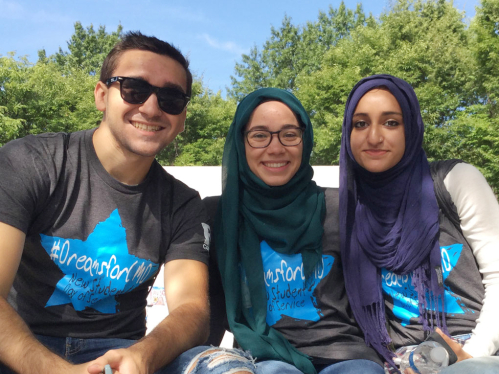 Funding for Graduate Students
No matter your situation, we'll work together to turn your academic dreams into a reality. Rutgers–Camden offers competitive funding for graduate students, including scholarships and teaching assistantships, for both New Jersey residents and out-of-state and international students. Scholarships are available for those facing financial difficulty, along with a number of program-specific scholarships for those who qualify.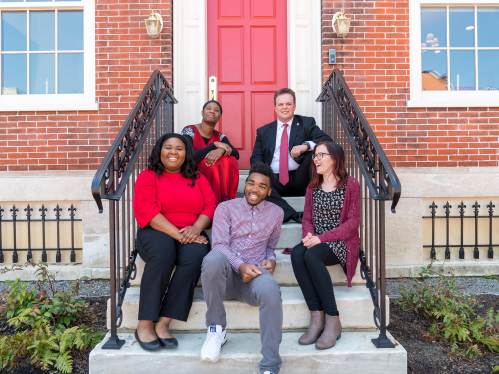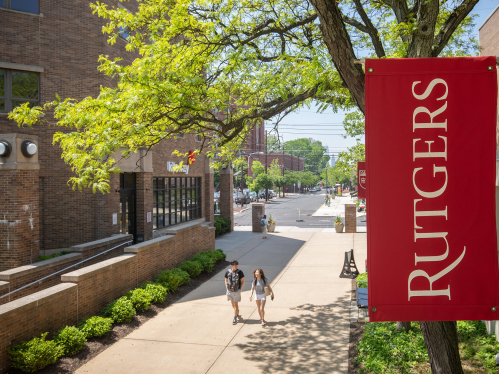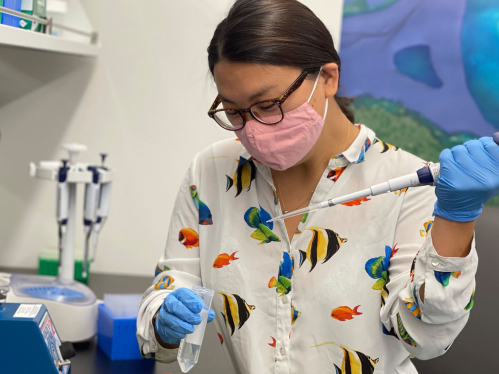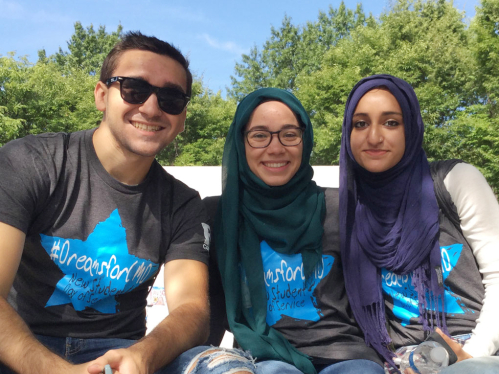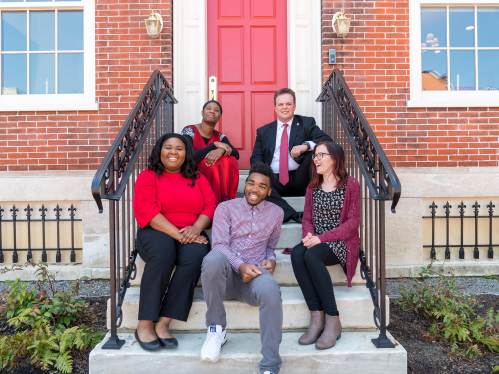 Evening or Weekend Graduate Degree Programs
Complete your graduate education on your own time with our convenient evening and weekend courses, offered by many programs.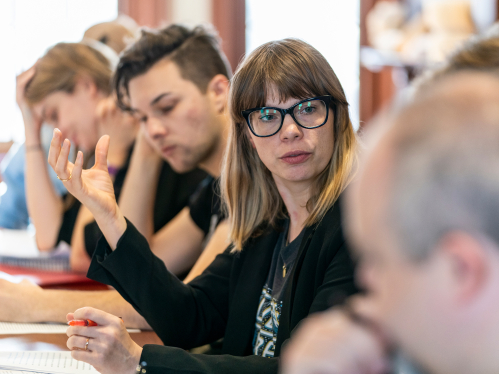 Discover the Graduate School–Camden
Whether your path leads you to study biology or public administration, or just about anything in between, the graduate school prepares you for what's ahead in your journey.