Continue Your Learning Journey
A top research university in the vibrant Philadelphia metro region, the Rutgers Graduate School–Camden allows you to pursue your advanced degree at an innovative, world-class institution that provides a personalized, supportive environment built to help you succeed. With master's and doctoral programs across many disciplines and world-recognized faculty, the Graduate School–Camden will prepare you for what's ahead in your career.
Master's degree and PhD programs
National master's-level university
of students receive some form of funding
Growth in applications over last five years
Why Choose Graduate School–Camden?
Opportunities
Graduate School–Camden prepares students for the next step in their career by offering research opportunities, funding and financial aid, world-class faculty, housing, academic support, and much more.
Graduate Student Funding
Rutgers–Camden offers competitive funding for graduate students, including scholarships and teaching assistantships, for both New Jersey residents and out-of-state and international students.
Civic Engagement
Our nationally recognized outreach programs partner with local communities and organizations, enabling graduate students to make a meaningful, positive impact on those around us.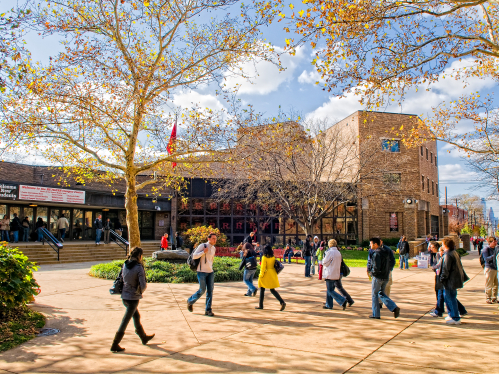 Alumni Perspective
"Growing up in Camden, you learn a lot about grit and resilience. You learn the stories of entrepreneurs, first-generation immigrants, students, parents and how they got to be where they are today. It helped me see how Camden breeds some of the most resilient, courageous, and hardworking people."
Ashly Estevez-Perez, MPA Alumna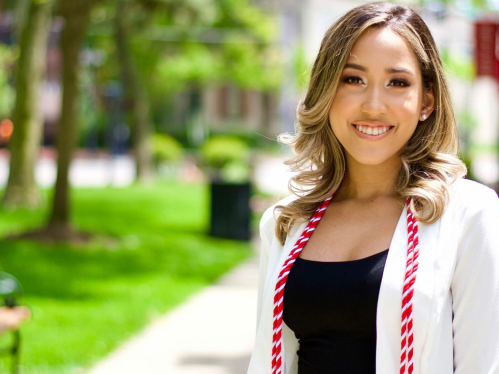 Hands-On Research Skills Meet Academics
More research activity is happening at Rutgers–Camden than in many universities across the country, and much of the research happening here is being done by faculty and graduate students alike. By bringing together faculty at the top of their fields, students with a passion for learning, and state-of-the-art resources and facilities, the Graduate School–Camden is a dynamic hub of innovation and discovery in New Jersey that's making a major impact around the world.
Program Spotlight: Computer Science
The master's degree in Computer Science with a concentration in Scientific Computing is designed to prepare students for careers in data-intensive fields such as biotechnology, engineering, telecommunications, finance, and scientific research.
The program provides a strong foundation in algorithms and programming relevant to current and emerging computational applications. Students will develop theoretical understanding and practical skills to tackle diverse computational problems in industry and academia, such as big data analytics, modeling proteins for drug discovery, mining massive internet datasets for business systems, and much more.
Pictured: Computer Science professor Desmond Lun.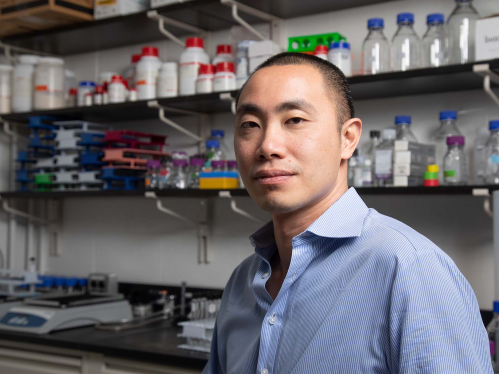 Alumni Success
Kristen Smith (Forensic Science M.S. '21) created a new type of fingerprint powder while working in the forensics lab at Rutgers University–Camden. Smith developed a novel fluorescent powder that is visible to the naked eye, unlike the standard fluorescent powder that requires an alternative light source.
Program Spotlight: Teacher Education
The Master of Arts in Teaching (M.A.T.) degree provides students with a professional and practical foundation in pedagogy, classroom practices, and theory. The program aligns with the New Jersey Department of Education code requirements and provides students with an academic year placement in a local school for hands-on practical learning experiences.
Students will come away with a solid theoretical background in educational practice, a comprehensive picture of diversity and its role in classrooms and schools, a clear understanding of best clinical practices, and an appreciation of professional practices and responsibilities.
Pictured: M.A.T. student Kaila Crozier.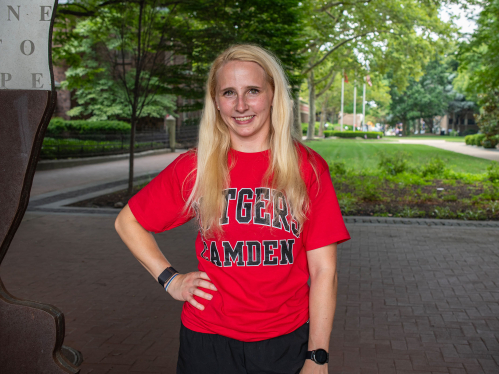 Graduate Student Community: Beyond the Classroom
At Rutgers-Camden, we are committed to nurturing the holistic student experience and actively encourage you to seize the opportunities that our campus, the city of Camden, and the surrounding region have to offer. Whether you're pursuing a master's or doctoral degree, engagement in extracurricular activities, organizations, and the local community enriches your academic journey.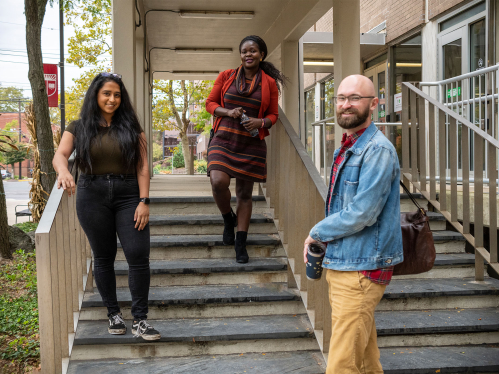 Discover the Graduate School–Camden
Whether your path leads you to study biology or public administration, or just about anything in between, the graduate school prepares you for what's ahead in your journey.