Rutgers Traditional Songs
Rutgers has a long and abundant tradition of school songs that dates back to 1873. Hearing songs like "On the Banks of the Old Raritan" gives students, alumni, and fans a sense of pride, nostalgia, and reverence for "Dear Old Rutgers."
On the Banks of the Old Raritan
(Alma Mater)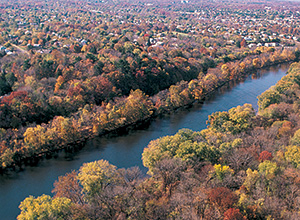 In 1873, the Rutgers Glee Club commissioned Howard Fuller to write a formal alma mater that would inspire students and alumni. Fuller modified the song 30 years later. The Glee Club added verses in following decades as the university expanded and revised the piece in 2013 to reflect the composition of the modern student body. Whichever version you choose to sing, the song still stirs the hearts of loyal sons and daughters more than 140 years later.
The Bells Must Ring
(Rutgers' Fight Song)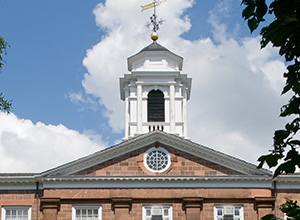 Go to a Rutgers football game and you will hear students chanting phrases like "RU Rah, Rah!" from the university's fight song "The Bells Must Ring." The song was inspired by the famed bell that hangs in the cupola of Old Queens and was originally rung to signal the change of classes. Now the bell rings for convocation and other great occasions in university life such as a winning football season!
A Hymn to Queens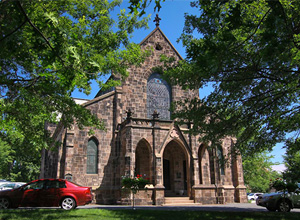 Queen's College, the forerunner of Rutgers University, was chartered on November 10, 1766, by William Franklin, Royal Governor of New Jersey. "A Hymn to Queens" explores Rutgers roots back to its origins as a Dutch Reformed college for the training of church ministers.
In a Quaint Old Jersey Town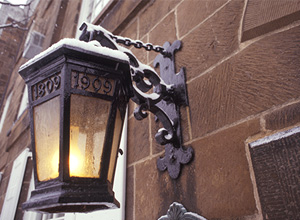 A tongue-in-cheek rendition of the typical four-year experience of a Rutgers undergraduate in the 19th century. Although Latin and Greek are no longer core requirements for today's students, they can still relate to this song, which describes college life within these ivy-covered walls of stone.
Nobody Ever Died for Dear Old Rutgers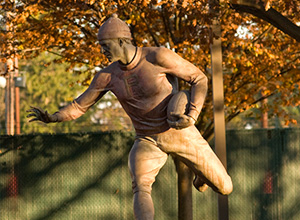 The song "Nobody Ever Died for Dear Old Rutgers" from the 1947 musical High Button Shoes, set in New Brunswick, New Jersey, refers to Rutgers legend Frank "Pop" Grant, who broke his leg in an 1892 football game against Princeton, and was rumored to say, "I'd die for dear old Rutgers" as he was carried off the field.
The Rutgers History Lesson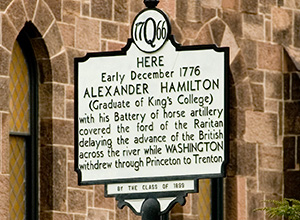 One of the most educational of all Rutgers songs. "The Rutgers History Lesson" explores the university's Dutch heritage and its participation in the American Revolutionary War. The song introduces students to the grand history of the university.