Study Links Early Childhood Trauma to Kindergarten Behavior Problems, Poor Performance
Rutgers researchers' data adds to growing evidence that adverse childhood experiences lead to poor health outcomes in adulthood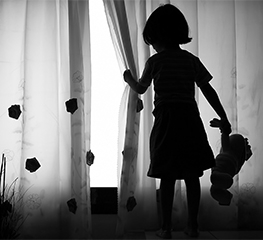 Adverse experiences in early childhood, including incarceration of a parent or physical abuse, impede learning and behavior development as early as kindergarten, according to a study by researchers at Rutgers Robert Wood Johnson Medical School. 
The research, published online by Pediatrics, a journal of the American Academy of Pediatrics, Jan. 14 adds to data indicating that maltreatment and dysfunction in the home during early childhood puts young children at risk for poor health outcomes as adults.
"Our study revealed that children in large urban areas across the country, who were  exposed to traumatic events in early childhood, were at increased risk for learning difficulty and behavior problems by the end of kindergarten," said Manuel E. Jimenez,  assistant professor of pediatrics family medicine and community health at Rutgers Robert Wood Johnson Medical School and lead author of the study.
"Poor academic and social skills, combined with poor health outcomes in adulthood, as shown in other studies, contribute to existing health and educational disparities," Jimenez said "Our study adds to our understanding of the relationship between health, and academic and behavioral skills and offers an opportunity for physicians who treat young children to play a critical role in connecting families with community resources that may improve a child's chance for success."
The researchers examined data from the Fragile Families and Child Wellbeing Study, which included adverse childhood experiences as reported by the primary caregiver. It also included teacher-reported data on academic achievement and behavior during kindergarten, a time when academic and social skills have been shown to predict future achievement.
Data on more than 1,000 children from 20 large cities in the United States were reviewed in this study. More than half of the children (the average age was 5) had been exposed to at least one traumatic experience; 12 percent were exposed to three or more adverse childhood experiences, as defined initially by Centers for Disease Control and Prevention in a late 1990s study with Kaiser Permanente.The Centers for Disease Control and Prevention defines adverse childhood experience as sexual or physical abuse, neglect, divorced parents, mental illness or substance abuse in the household.  In addition, African-American children and children with family income less than $20,000 were more likely to have at least one adverse experience.
Results of the analysis indicated a pattern in which children who had an increased number of adverse experiences exhibited below-average performance academically, behaviorally and socially. Specifically, language and literacy skills were below proficient, and attention deficit and aggression were increased behavior concerns.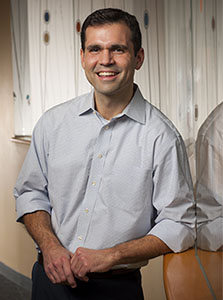 "Our study results are important because they highlight important risk factors for future academic struggle, adding to the risk for poor health outcomes that already are associated with early childhood exposure to trauma," said Nancy E. Reichman, professor of pediatrics at RWJMS and a co-author of the study. "We hope our work encourages collaborations between educators and health professionals to support at-risk children and their families."
Data collection for the Fragile Families and Child Wellbeing Study and training were supported by Eunice Kennedy Shriver National Institute of Child Health and Human Development. The content is solely the responsibility of the authors and does not necessarily represent the official views of the Eunice Kennedy Shriver National Institute of Child Health & Human Development or the National Institutes of Health.  The Rutgers s research was supported by the Chancellor's Scholars Program at Rutgers Biomedical and Health Sciences. Additional contributors to the study included Roy Wade Jr of the Department of Pediatrics at The Children's Hospital of Philadelphia; Young Lin,  Rutgers School of Public Health; and Lesley M. Morrow,  Rutgers Graduate School of Education.
The study can be found online at: doi: 10.1542/peds.2008-1536.
About Rutgers Robert Wood Johnson Medical School
As one of the nation's leading comprehensive medical schools, Robert Wood Johnson Medical School is dedicated to the pursuit of excellence in education, research, health care delivery, and the promotion of community health. Robert Wood Johnson Medical School and Robert Wood Johnson University Hospital, the medical school's principal affiliate, comprise one of the nation's premier academic medical centers. In addition, Robert Wood Johnson Medical School has 34 other hospital affiliates and ambulatory care sites throughout the region.
Part of Rutgers, The State University of New Jersey, Robert Wood Johnson Medical School encompasses 19 basic science and clinical departments, hosts centers and institutes including The Cardiovascular Institute, the Child Health Institute of New Jersey, and the Center for Advanced Biotechnology and Medicine. The medical school maintains educational programs at the undergraduate, graduate and postgraduate levels on its campuses in New Brunswick and Piscataway and provides continuing education courses for healthcare professionals and community education programs. To learn more about Rutgers Robert Wood Johnson Medical School, visit rwjms.rutgers.edu or interact via social media at www.facebook.com/RWJMedicalSchool and www.twitter.com/RWJMS.   
Contact: Jennifer Forbes
                 732-235-6356
                 jenn.forbes@rwjms.rutgers.edu