Sisters Overcome Family Challenges to Graduate With Honors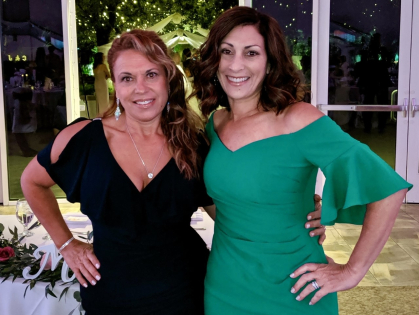 Before they completed coursework through Rutgers Statewide at Atlantic Cape Community College, sisters Lisa Diodoardo and Gianna Powell faced some hardship that would have derailed most people working toward a degree.
Some of their challenges were typical for non-traditional students: Diodoardo 54, and Powell, 56, have families to care for, full-time jobs and other adult responsibilities. The sister's stories were also marked by homelessness and health challenges. They came from a childhood where higher education was not part of the conversation.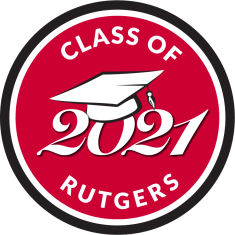 But no matter how difficult the road they faced, Diodoardo and Powell stayed focused on completing their degrees. They not only will graduate from the Bloustein Health Administration program, but they have earned summa cum laude honors, the highest distinction one can attain with an undergraduate degree. Designed to bring Rutgers courses, faculty and, ultimately, degrees to students at partnering community colleges, Rutgers Statewide, offered through Rutgers' Division of Continuing Studies, is a lifeline for people held back by economics, geography or simple logistics. They will both be part of Commencement this spring.
Diodoardo and Powell say their parents never expected them to attend college after graduating high school. Getting married, learning a trade – these were their options.
"Our parents didn't have any expectation of us going to college," Diodoardo said. "There just was no discussion. It was 'maybe get into a trade.' There was no ambition from the education perspective."
Despite her parents' viewpoint on academia, Powell always wanted to earn her degree, if for no other reason but to gain a sense of personal fulfillment. Even if it seemed like a daunting task, Powell was determined.
"For me, it was just always something I wanted, and it always seemed like the hurdle to get there – the obstacles – were too large," Powell said. "It was just always something I wanted personally to kind of fulfill myself."
For them both, the path to academic success was a long and winding one. As if working full-time and caring for their families were not difficult enough, both Diodoardo and Powell faced drastic personal trials during their time at college.
For Diodoardo, those trials took the shape of a dissolving family. After her divorce, she and her daughters were left homeless and without a vehicle, all while she trekked toward her degree. With her world coming apart around her, she knew it was up to her – and only her – to complete her education.
"I was going through a really rough divorce, and I became homeless," Diodoardo explained. "I didn't have a vehicle – my ex-husband took my vehicle and threw us out of the house. So it was a bad time. Being homeless and having two little girls to raise on your own – my drive was that much more important. I realized that I didn't have anybody for support."
Due to the COVID-19 pandemic, Diodoardo was terminated from her job in the dental field. But step-by-step she found a way to regain her life. First she found a place to live, then she bought a new car, and eventually, using her newly attained Rutgers degree, she found a new, higher-paying job, even in the midst of the pandemic.
Diodoardo had worked in the dental field her whole life, but because she completed the Rutgers Bloustein Health Administration program, she was able to earn a job in the medical field – a more prestigious position than her previous dental occupation. She is grateful for her degree, especially considering the dramatic and wide-ranging impacts that COVID-19 has had on the American workforce.
"Due to COVID, I lost my (dental job). But I never would have gotten this new position, nor the salary I'm getting, had I not had a degree," Diodoardo said. "Fast-forward, I'm so happy I got the degree, obviously, because with COVID happening, who the heck knows what would've happened?"
Powell's story is also filled with serious adversity, and much like her sister, she conquered it in stride.
While she did not face the familial struggles her sister endured, Powell dealt with grave medical problems in the midst of completing her degree.
"I was given some medication in error and I had a stroke and a heart attack in the middle of the semester, and I was hospitalized," Powell said.
Even through faltering health, she pushed forward and continued earning perfect grades. Powell said she even shocked herself with her tenacity and strong will.
"On top of work and families and businesses, my sister and I had these other outside obstacles that we had to get over too," Powell added. "It's difficult sometimes to figure out how you're going to manage everything, but sometimes you just surprise yourself."
And through it all – the hospitalization, essays, exams, and full-time work – she says it was worth it in the end.
"I wanted my degree," Powell added. "I think it was definitely worth it."