Rutgers University Board of Governors Inducts New Member
Jose Piazza joined the board as a trustee governor on July 1, 2021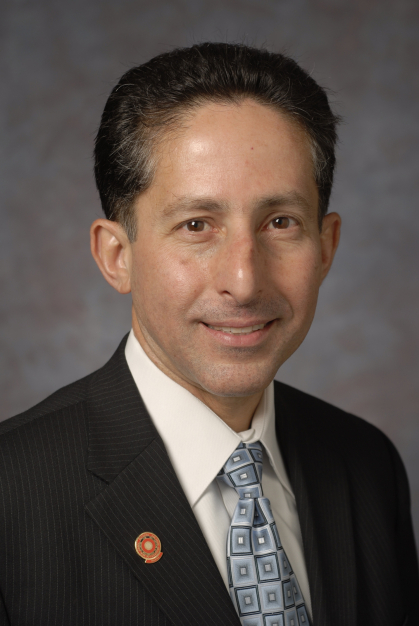 On Oct. 6, the Rutgers University Board of Governors inducted Jose A. Piazza as a trustee governor for the term running from July 1, 2021, to June 30, 2027.
Piazza, who joined the Rutgers University Board of Trustees as a charter member in 2011, was elected to the Board of Governors in March 2021. The Board of Trustees, comprised of 41 voting members, acts in an advisory capacity to the Board of Governors and among its powers is electing seven of its members to the Board of Governors.
Those seven members should be the most qualified candidates of the Board of Trustees, and have the experience and expertise that can best further the mission of the University, according to the Board of Trustees bylaws.
"Jose served with distinction as chair of the Board of Trustees and is known to many of us as a fine colleague," said Board of Governors chair Mark Angelson. "We welcome Jose's ideas and perspectives as we look forward to Rutgers' post-pandemic future."
Piazza, the vice president of corporate financial planning and analysis at Verizon Communications, Inc., is a member of the American Institute for Certified Public Accountants, fellow member of the New Jersey Society of Certified Public Accountants and former board member of Prospanica (formerly the National Society of Hispanic MBAs), Court Appointed Special Advocates of New Jersey, Association of Latino Professionals For America (formerly the Association of Latino Professionals in Finance and Accounting) and Hispanics Inspiring Students' Performance and Achievement. Piazza has also served on the Board of Governors' committees on audit, academic and student affairs and finance and facilities.
Before joining the Board of Governors, Piazza also served as a member of the Board of Trustees executive committee and nominating committee and as chair of the task force on student aid, the committee on diversity and inclusion and the task force on philanthropy.
Piazza is a graduate of Washington University and the University of Rochester.