Rutgers Students Attend Clinton Global Initiative University
Students projects range from promoting bicycle safety to delivering medical supplies to refugees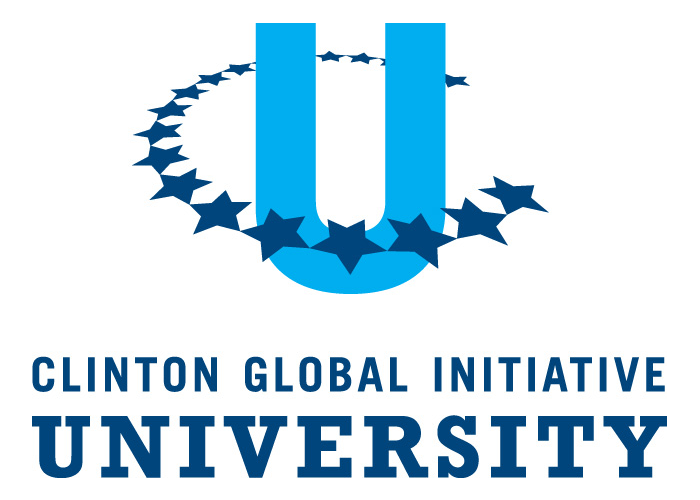 Seven Rutgers students attended the Clinton Global Initiative University invitation only conference in March. The conference brought together university students, thought leaders and celebrities from across the globe to discuss and develop solutions to the world's most pressing global challenges.
Throughout the year, and as a prerequisite of attending the CGI U meeting, students developed their own Commitments to Action: measurable initiatives that address challenges on campus, in local communities, or around the world.
Meena Chandrasekar, a third-year finance student at the Rutgers Business School, one of the seven accepted to CGI U, aims to bring a health diagnostics tool available in other countries to the United States. Her Commitment to Action, "DetectAll," will help diagnose serious medical conditions in patients through a series of all-inclusive tests without the administrative hassle.
"A version of this test package exists today in India," Chandrasekar said. "The convenience and accessibility was appealing to my family, and two of them completed this testing package, even though they did not have any major health concerns. Surprisingly, one was diagnosed with a stage 2 cancer, and the early diagnosis was pivotal to treatment arrangements."
The Center for Global Education (CGE) at the Rutgers' Centers for Global Advancement and International Affairs (GAIA Centers), has worked with Rutgers students participating in CGI U for the past three years.
"We work with students intensively on their Commitments to Action before they apply to CGI U, so we understand the challenges they face in turning their ideas into action, and then help them to navigate those obstacles," CGE director Giorgio DiMauro said.  By supporting this program, the university is helping students to engage their communities and their world in a way that they can't do from a traditional classroom."
School of Arts and Sciences (SAS) French and art history double major Olympia Christofinis is also focusing on health care. She wants to provide medical supplies to 91 Syrian clinics that have been razed by civil war.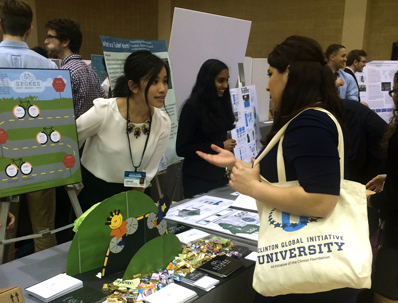 "My CGI U Commitment aims to fill a 40-foot shipping container with medical equipment from New Jersey hospitals. Then, we'll deliver the donated supplies to these rundown clinics serving Syrian refugees," she said.
Lisa Lawson, a third-year School of Social Work (SSW) student, is developing a life skills program for rehabilitation patients in Beijing, China – and she's getting a little help from intercultural partners on this side of the pond, like the Huamin Research Center, part of SSW. Lawson's commitment was also awarded a seed funding grant from the GAIA Centers and the Office of the Chancellor of Rutgers University-New Brunswick.
Other projects focus on local-global science, technology, engineering and math (STEM) topics. Loan Dao, Channing Bickford and Virginie Nadimi, urban planning graduate students at the Bloustein School of Public Planning and Policy, are conducting bicycle safety and sustainability outreach in New Brunswick through their commitment, "Spokes."
SAS student Kevin Chen is investing in STEM education to promote prosperous communities through his commitment, "E-Create."  His project will employ locals by establishing a local recycling program in Asian landfills; when the recyclables are collected, a team will assemble and distribute kits of these materials to Taiwanese and Chinese students to provide them with hands-on learning about STEM subjects while fostering an appreciation for recycled resources." 
"Young people need to understand that the future is completely in their control," Chen said.
Rutgers provided $10,000 in funding to help the students pursue their Commitments to Action at CGI U 2015. Rutgers will also continue to mentor student commitment-makers as they develop and implement their plans in the coming months.
The Clinton Global Initiative University builds on the successful model of the Clinton Global Initiative, founded by President Bill Clinton in 2005.
– Carissa Sestito