New Jersey Collegiate Career Day is free and open to the public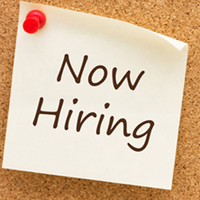 WHAT: New Jersey Collegiate Career Day at Rutgers University.
WHO: More than 150 public and private sector employers and more than 2,500 entry-level and experienced job candidates are expected to participate.
WHEN: Thursday, May 30, 2013, 9:30 a.m. to 3:30 p.m.
WHERE: Rutgers Student Center, 126 College Avenue and Brower Commons, 145 College Avenue, New Brunswick.
BACKGROUND: The U.S. Department of Labor's Bureau of Labor Statistics reports that the national economy added 165,000 jobs in April 2013 with an unemployment rate of 7.5 percent. Employment increased in professional and business services, food services, retail and health care. The National Association of Colleges and Employers also reports that unemployment for new college graduates fell significantly from 8.3 percent in September 2011 to 6.3 percent in September 2012.
Job seekers are encouraged to wear business attire and to bring multiple copies of their résumés for employers. Parking will be available at the Stadium West lot near Rutgers' High Point Solutions football stadium in Piscataway. Free shuttle buses will run continuously between the parking area and the career fair from 9 a.m. to 4 p.m.
Employers and job candidates may find additional information at http://careerservices.rutgers.edu.
Media Contact: Amber E. Hopkins-Jenkins
(732) 932-7084, ext. 601
E-mail: aehopkinsjenkins@ur.rutgers.edu