Rutgers Board of Governors Elects Mark Angelson as Chair
William E. Best to serve as vice chair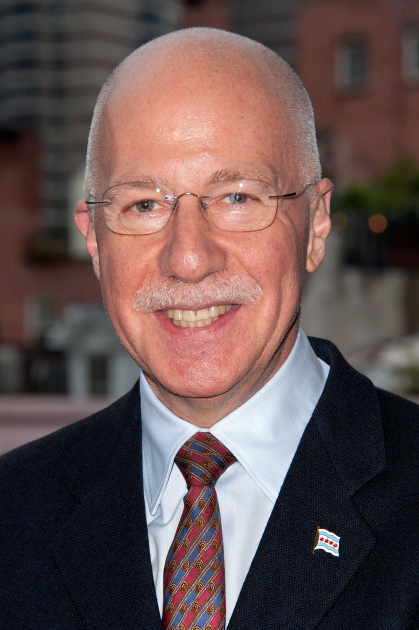 The Rutgers Board of Governors today named Mark A. Angelson, an international leader in higher education, business and law, to a third term as chair of the governing body.
The board vice chair will be William E. Best, a senior vice president at PNC Bank, former chair of Rutgers Board of Trustees and an emeritus trustee.
The new terms for Angelson and Best begin July 1.
Angelson is a member of Rutgers Hall of Distinguished Alumni and chairman of the Institute of International Education (IIE), the world leader in international education and training that administers the Fulbright Scholarships and hundreds of other educational programs from offices around the globe.
As chairman of IIE, chair emeritus of IIE's Scholar Rescue Fund and selection committee, and coauthor of several articles on the efficacy of saving professors and entire national academies, Angelson and IIE have partnered with hundreds of host universities, including Rutgers, to rescue persecuted scholars from harm's way the world over.  After practicing international law for two decades in Asia, Europe and New York, he went on to serve as chair/CEO of five public companies, including as CEO of R.R. Donnelley. Angelson also served as chair of MidOcean Partners, an international investment firm, and as Chicago's deputy mayor.
Angelson is a former vice chair of the Biden Foundation and a member of the Council on Foreign Relations, the Royal Society of Arts, The Pilgrims and the Economic Club of New York. He is a life trustee of Northwestern University and has been an adjunct professor of mergers and acquisitions at Northwestern's Kellogg School of Management. Angelson graduated from Rutgers College, where he was elected to Phi Beta Kappa, in 1972 and from Rutgers School of Law-Newark in 1975. He was the first recipient of the Rutgers Law School Alumni Service Award. Angelson also received an honorary Doctorate of Laws from the John Marshall Law School and the Harold Hines Award from the United Negro College Fund.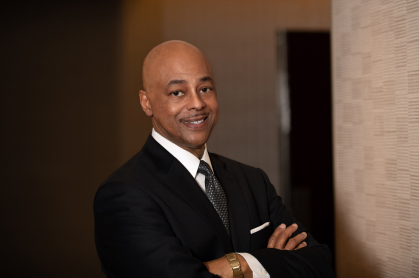 Angelson also chaired the presidential search committee that recommended Jonathan Holloway as the 21st president of Rutgers University. Best served as co-chair of the committee with Deborah Gray White, Board of Governors Professor of History and professor of women's and gender studies in the School of Arts and Sciences at Rutgers University-New Brunswick. Holloway was named Rutgers president-designate on Jan. 21, 2020, and began his tenure July 1, 2020.
Best, of Belle Mead, N.J., a graduate of North Carolina Central University, is past chair of the International Economic Development Council, where he developed and instituted comprehensive Ethics Education and Enforcement Policy for global economic development professionals.