Institute for the Study of Global Racial Justice

is bringing together Rutgers scholars and postdoctoral fellows
James Jones began researching racial inequality in Congress more than five years ago before the murder of George Floyd led to worldwide protests and the eventual conviction last spring of the police officer who killed him.
Jones says the data he collected for his upcoming book, The Last Plantation, examining the lack of diversity in leadership staff positions on Capitol Hill – and the research being done by others as part of the Institute for the Study of Global Racial Justice at Rutgers – will be crucial to the dismantling of systemic racism and identifying the behaviors that reinforce discrimination.  
"It is really about helping people understand the social mechanisms that create, maintain, and reproduce social inequalities," said Jones, an assistant professor in African American studies at Rutgers University-Newark who studies race, politics and culture and is one of 12 faculty members from across the university recently selected as fellows at the institute.
"Ultimately, my research is about educating and empowering the public, and with this knowledge comes the possibility for social change," he said.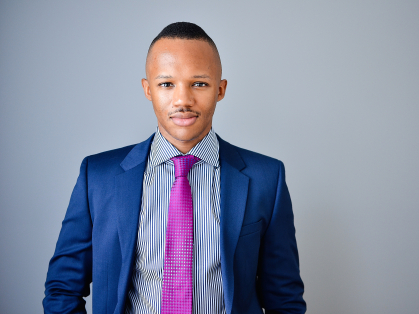 The new institute, funded through a $15 million five-year grant from The Andrew W. Mellon Foundation, is bringing together 12 Rutgers scholars and six postdoctoral fellows from universities across the country who will interact with the public on important issues ranging from K-12 education, social justice, policy reform, public health and criminal justice.
"Many universities aren't as diverse as Rutgers and are coming together to discuss how they can be more diverse," said Michelle Stephens, the institute's founding director and professor of English and Latino and Caribbean studies. "We are very rich in this area. By bringing everyone together to share their research and knowledge we will be able to show that our whole is greater than our parts."
The institute will hold its first Rutgers-Newark event, an inaugural virtual gathering on Sept. 23, featuring the work of university and community leaders and others and incorporating music, poetry and art.
"We want this virtual launch to showcase the breadth and depth of racial justice work at Rutgers and the transformational impact it is having," said Elise Boddie, a Henry Rutgers professor of law and institute campus director at Rutgers-Newark.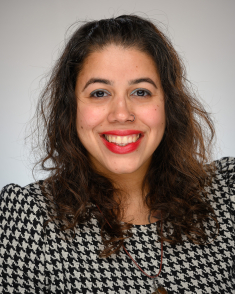 Melinda González, a socio-cultural anthropologist postdoc focusing on environmental and medical anthropology at Rutgers-Newark, whose research finds that disparities in governmental outreach during environmental and climate crises are based on race, class and gender, hopes her work will lead to more equal treatment for these communities.
"We are in the middle of a climate crisis, all we have to do is look at the flooding we've seen in New Jersey," said González, who grew up in Newark and has been researching racial disparities in the water crisis in urban areas, focusing on her hometown. "It is only going to get worse, particularly for Black, Brown, and Indigenous people, who don't get the same type of help for these catastrophic weather events and need to look to each other for mutual aid and disaster recovery."
Exploring how people connect throughout the world and what it means to be Black, Senegalese and an American will be the focus for Baba Badji, a poet, translator, researcher and a postdoctoral fellow in Comparative Literature at the School of Arts and Sciences on the Rutgers-New Brunswick campus.
Badji, whose mother died when he was 6 years old, recently published his first collection of poems, Ghost Letters, which was nominated for a 2021 National Book Award for Poetry. In his book, Badji creates a ghost mother using the memory of his own mother as a guide to write about his early life in Senegal and his American and Black identity.
"Trust has always been really important to me and that is what drew me to Rutgers and the social racial justice institute," said Badji. "The question of how we diversify institutions and answer some of these fundamental questions is critical and I am hoping that all the institutions involved in this program see themselves as a pipeline for the information all societies need to learn."
To do this, Stephens says the institute needs to be a space outside traditional academic units connected to departments and schools that can benefit the campus community and be sustained by academic leaders from all three campuses.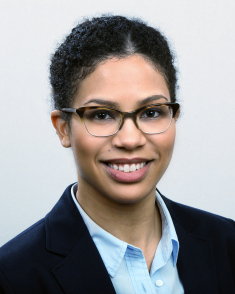 Kendra Boyd, an assistant professor in history at Rutgers-Camden, who has been selected as a faculty fellow, says she is hoping that she can continue to learn and collaborate with others at the institute.
A scholar of black entrepreneurship, racial capitalism, migration and urban history, Boyd, who is writing a book on African American business and urban renewal in Detroit during the Great Migration era, hopes to bring people together by providing a more holistic approach to global racial justice.
"What happened in Detroit, happened in cities all over the country, like Camden," said Boyd. "I am showing one case out of Detroit, but it has implications for urban areas throughout the country and what I hope is that my research can influence the modern-day injustices we are facing."