New Jersey, Nation May See Consumer Boom, New Workplace Dynamic in 2021
New report provides assessment of 2020's economic journey and an

outlook for 2021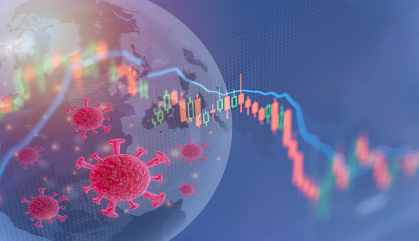 Federal relief packages and stimulus spending, the promise of widespread vaccination, and pent-up consumer demand may unleash a consumer-spending boom later in 2021 but not all jobs will return and economic disparities could become even greater, according to a new Rutgers report.
While December saw an economic relapse, led by industries vulnerable to the pandemic such as leisure and hospitality, this should be viewed as just the difficult start to 2021, say the authors of Coronavirus Economic Impact Continues: The Year of Contraction (2020) Yields to the Year of Rebound (2021). The second half of the year should be dominated by positive economic and employment statistics.
"In retrospect, 2020 will stand forever as a baseline of comparison for future economic downswings and upswings," says report co-author James W. Hughes, University Professor and dean emeritus of the Edward J. Bloustein School of Planning and Public Policy at Rutgers University-New Brunswick. 
According to the report, the 9.4 million jobs lost nationally in 2020 represents the greatest job loss in history. Job loss was also record-breaking In New Jersey, where 831,300 people became unemployed during the pandemic. While 57.7 percent of those jobs came back by the end of 2020, the state started the year with 351,900 fewer jobs.
In the short term, Hughes said, there are potentially more jobs to be shed but economic activity should still accelerate in 2021 as vaccination becomes widely available and implemented.
"The vaccination effort will lead to the initiation of a gradual return to in-person work by many organizations," said Hughes. "At this stage of alternative scenarios, the one that appears least likely is that every organization will bring every employee back to newly reconstituted office facilities five days per week."
Instead, he said, the employment landscape will evolve in 2021 based on where people live and work. This could include a significant rebalancing of entire office systems and a change to a range of hybrid work models. Long commutes may be another casualty of the pandemic, according to the report.
"The pandemic challenged long-standing organizational mindsets and exposed outmoded concepts," said Hughes. "Work became recognized as more of an activity than simply a place—what people do rather than a place where people go. Specifically, remote technology is challenging a two-century-long partition between residence and workplace."
Whatever the "new normal" will be, it will begin to take shape in 2021, said Hughes.
Coronavirus Economic Impact Continues: The Year of Contraction (2020) Yields to the Year of Rebound (2021) is the seventh report in a series of Fast Track Research Notes, published by the Rutgers Center for Advanced Infrastructure and Transportation on the pandemic's economic fallout. The reports' authors are Joseph J. Seneca, University Professor emeritus and Distinguished Professor of economics emeritus; Hughes; and Connie O. Hughes, former chief of management and policy in the New Jersey governor's office.
The report is dedicated to Seneca who passed away in November 2020.