A New Day for the RU-N MFA In Creative Writing, and a Boon For Incoming MFA Students
"Full funding" will ease financial worries for aspiring writers and poets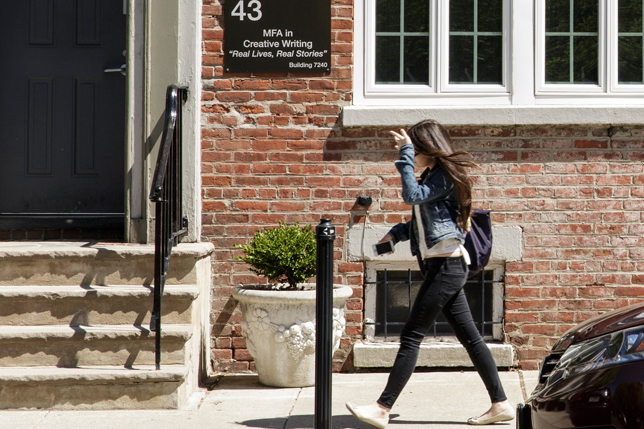 One of the nation's most acclaimed Master of Fine Arts in Creative Writing programs is getting even better.
Come fall semester 2016, the Rutgers University-Newark Masters in Fine Arts in Creative Writing Program will fully fund every admitted fulltime student.  Each will receive full in-state tuition remission, as well as a $15,000 Chancellor's Stipend each year.  Fulltime accepted students will be eligible for other types of financial assistance; these funds can take the form of a teaching assistantship (TA), part-time lectureship (PTL), or a Truman Capote Fellowship, at the department's discretion. Six MFA students will participate in community outreach as Chancellor's MFA Mentors in local Newark high schools.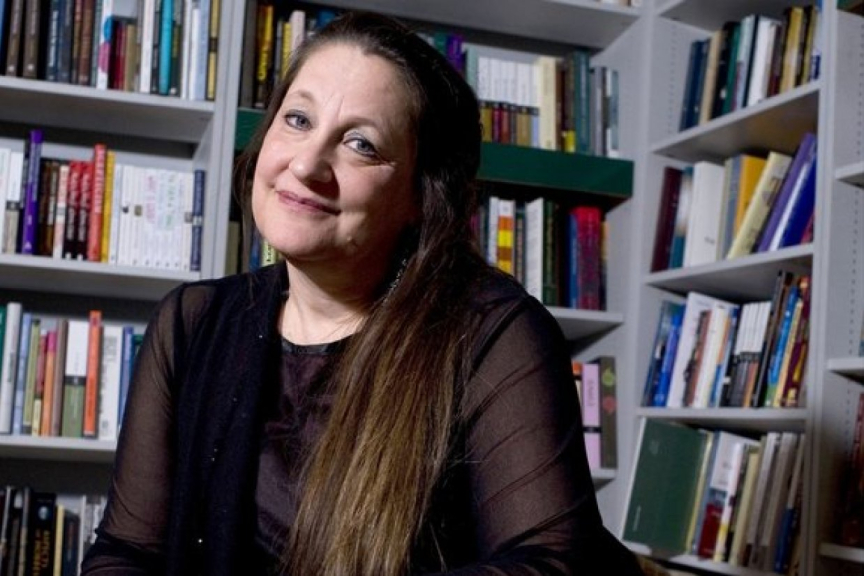 "By 2017, we will be accepting only 14 extremely talented, fulltime students a year into our two- year program. By fully funding each one, we will continue to recruit top MFA applicants and take the last step to becoming a fully funded, top tier MFA program," explains program director and novelist Jayne Anne Phillips.  She adds, "This is a further recognition of the excellent faculty, design, community engagement, and accomplished graduates who have made the RU-N MFA program nationally competitive.  With full funding, our aid to students becomes nationally competitive as well." The MFA Program will accept full and part time applications for the Fall 2016 semester beginning Nov. 1, 2015, through Jan. 5, 2016.
"By receiving this generous offer, incoming MFA students can focus their energies on their graduate studies, their professional development and their creative projects," notes award-winning poet Rigoberto González, who has taught in the MFA program since fall 2007. "Since its inception, the MFA program has worked hard to build a nurturing environment for early career writers, and this exciting change in our funding will amplify one of our core values: the writing comes first."
Although the MFA in Creative Writing at RU-N is less than a decade old, it is considered one of the finest programs in the Unites States. In fact, it started gathering plaudits even before the first class was held in fall 2007, when The Atlantic magazine hailed it as one of the "Five Up-and Coming Programs in Creative Writing in the U.S." ( 2007 Fiction/Summer Reading issue). Three years later, Poets & Writers magazine ranked the program among the top 50 MFA programs in the nation.
The MFA in Creative Writing Program at RU-N focuses on the real world experience its students bring to the classroom, and on creative exchange beyond the university campus. 
The program is enhanced by its location on "the most richly diverse undergraduate campus in the nation, which is also only a PATH train ride from Manhattan," notes Phillips. "Many of our students choose to live in Newark or Jersey City for lower-cost, easy access to an exciting urban nexus."
The program offers a 36-credit studio/ academic program in fiction or poetry, with concentrations in literature/ book arts, performance and media studies, or cultural, political, and ethnic studies.  MFA faculty, all highly acclaimed and awarded authors and poets, includes Jayne Anne Phillips, Alice Elliott Dark, Tayari Jones, and Akhil Sharma (fiction); Brenda Shaughnessy, Rachel Hadas, Rigoberto Gonzalez and A. Van Jordan (poetry), and John Keene (poetry and fiction.)  Pulitzer Prize finalist James Goodman teaches nonfiction workshops each spring.  Recent MFA graduate accolades include a 2014 National Book Award finalist in poetry, two Stegner Fellows, four Fulbright Fellows, three Granta New Voices , and five inclusions on "Best of 2013" First Book lists.
As part of its commitment to creative exchange beyond the classroom, the MFA program annually brings renowned writers and poets to campus in its Writers At Newark Reading Series, which presents free public readings and discussions; the 2015/2016 W@N Reading Series features Suki Kim, Rachel Eliza Griffiths, Vijay Seshadri , Kiran Desai, Ron Rash, Maurice Manning, Natalie Diaz, Saeed Jones (MFA Alum) , Nickole Brown, Elizabeth McCracken, Claudia Rankine, and Sarah Schulman.  Since 2007 the Writers at Newark speakers have included a Nobel Prize winner, six Pulitzer Prize winners (and two Pulitzer finalists); five National Book Award winners (and seven finalists); four National Book Critic's Circle Award winners (and 10 finalists); three MacArthur Fellows; one National Humanities Medal awardee; one Presidential Medal of Freedom awardee; and one Man Booker Prize winner.
Interested students can learn more at http://www.ncas.rutgers.edu/mfa-creative-writing/about-program. Information on applying for the MFA in Creative Writing is at http://www.ncas.rutgers.edu/mfa-creative-writing/how-apply
Applicants also can contact Jayne Anne Phillips, MFA in Creative Writing Program, Rutgers University-Newark, 43 Bleeker St., Newark NJ 07102, or 973/353-1107.