NEW BRUNSWICK, N.J. – Four Rutgers professors are among 388 members of the American Association for the Advancement of Science (AAAS) who have been elevated to the rank of fellow. The pre-eminent national organization selects its fellows based on their scientifically or socially distinguished efforts to advance science or its applications.
The new inductees will receive an official certificate and a gold and blue rosette pin Saturday, Feb. 15, at the AAAS Fellows Forum during the 2014 AAAS Annual Meeting in Chicago.
The new Rutgers AAAS fellows are:
Linda Brzustowicz, Department of Genetics, School of Arts and Sciences. Brzustowicz is a psychiatrist and molecular geneticist whose research focuses on identifying and understanding genetic factors that increase an individual's risk for developing psychiatric illness. She and her team are studying schizophrenia, autism and specific language impairment to learn how changes in DNA can increase the risk in some people for developing these neuropsychiatric diseases. Brzustowicz and her colleagues have developed analytical techniques to help identify genetic patterns that enable scientists to gain a better understanding of the mechanisms that lead to these developmental brain disorders.
The association cited Brzustowicz "for pioneering approaches in molecular and statistical genetics, and for advancing the understanding of human neurological disease, particularly schizophrenia, specific language impairment, and autism."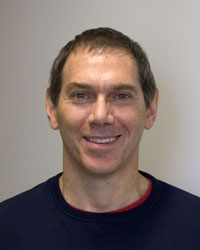 Ronald Gilman, Department of Physics and Astronomy, School of Arts and Sciences. Gilman primarily investigates the structure of protons – one of three building blocks of atoms – particularly the distribution of charges within protons. Knowledge of these properties is more important than ever to help scientists make more precise measurements of processes that help explain how the universe formed and continues to evolve. Gilman works with instruments at national accelerator laboratories in Virginia and Illinois to bombard protons with electrons and other protons to see how these particles scatter – work that has refined a 60-year quest to determine proton structure. Gilman is also leading a new effort in Switzerland that attempts to understand why new approaches to measuring proton size are providing different answers – suggesting the need for novel theories or perhaps revealing unknown properties of matter.
The association cited Gilman "for contributions to understanding the electromagnetic structure of the proton and few-body systems, and the transition between nuclear and quark-gluon descriptions of hadrons and light nuclei."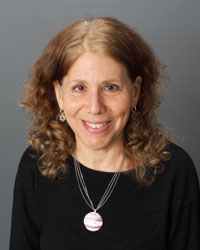 Eileen Kowler, Department of Psychology, School of Arts and Sciences. Kowler's work involves eye movements and the connections between eye movements, perception and cognition. She studies how people bring their eyes quickly and accurately to important and useful objects, how our eye movements are planned and carried out, and how we perceive the world despite the continual changes in the visual array our eye movements produce. Kowler and her colleagues have studied the relationship between eye movements and cognition, including the question of how visual attention is involved in eye movement control, and how eye movements are planned on the basis of the predictions we make about the future motion or location of visual objects.
The association cited Kowler "for distinguished contributions to the field of visual science, particularly for revealing fundamental mechanisms that control how the eyes move to efficiently sample information."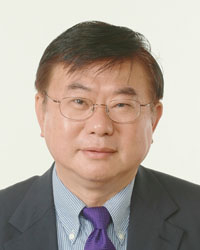 Tung-Ching Lee, Department of Food Science, School of Environmental and Biological Sciences. Lee studies ways to enhance the quality, safety and health benefits of the world's food supply by using approaches based on molecular biology and chemistry, food processing technology, biotechnology and nanotechnology. He concentrates on the nutritional, safety and toxicological aspects of food processing, including research on browning in foods, nutraceutical science, carotenoids and vitamin A, seafood science and foods for NASA's advanced life support system. Lee's collaborations in 13 countries on six continents have involved reducing post-harvest losses of food, boosting economies through development of the food industry and developing food products that use indigenous ingredients to improve nutritional status of underprivileged local populations.
The association cited Lee "for distinguished, innovative contributions in food quality attributes and their improvements by discovering basic mechanisms and providing realistic applications to improve food resources and health worldwide."
About the AAAS
Founded in 1848, the AAAS is the world's largest general scientific society. It works to advance science and serve society through initiatives in science policy, international programs and science education. The tradition of selecting AAAS fellows began in 1874.
AAAS includes 261 affiliated societies and academies of science, serving 10 million individuals. Its prestigious peer reviewed journal Science has the largest paid circulation of any peer-reviewed general science journal in the world, with an estimated readership of 1 million.