Distinguished Alumna Sheryl Lee Ralph and Former Rutgers Captains Set to Shine on Super Bowl Stage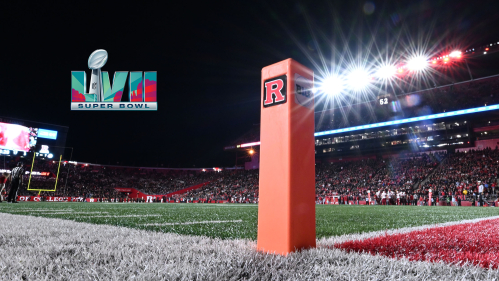 Emmy Award-winning actress Sheryl Lee Ralph will sing "Lift Every Voice and Sing" during the pregame entertainment before fellow Scarlet Knights Michael Burton and Isiah Pacheco compete for the Kansas City Chiefs on Sunday in Super Bowl LVII against the Philadelphia Eagles.
Twenty universities have multiple players in the big game – expected to attract over 100 million viewers around the world – but only Rutgers can boast of also having an alumna in the entertainment lineup, which includes Chris Stapleton and Babyface, as well as Rihanna at halftime.
"To be there with those great singers, artists, performers, I'm going to accept what it says about me 'cause they would not have chosen me if they did not feel I could deliver," Ralph told Entertainment Tonight. "And I'm ready to deliver!"
Inducted into the Hall of Distinguished Alumni in 2002, Ralph (RC '75) earned her undergraduate degree at age 19, becoming Rutgers' youngest female graduate at the time. Her acclaimed career in the entertainment industry has spanned over three decades and includes Tony Award and Golden Globe nominations, as well as Critics Choice Award and Independent Spirit Award wins. She made history at the 2022 Emmy Awards – becoming only the second Black woman to win – when she earned Outstanding Supporting Actress in a Comedy Series for her role in the ABC hit show Abbott Elementary.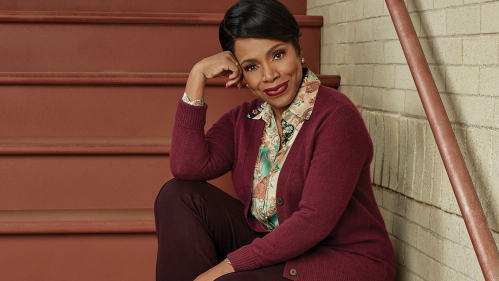 Burton is playing his eighth NFL season and Pacheco is in his first. Together, the New Jersey natives form the Chiefs backfield behind MVP quarterback Patrick Mahomes.
A four-year letterman from 2011-2014 before being selected in the fifth round of the 2015 NFL Draft by the Detroit Lions, Burton (SC&I '15) received the Paul Robeson Award and was an academic all-conference honoree as a senior team captain while competing for the Scarlet Knights in their inaugural Big Ten campaign.
"I'm super excited and thankful to be a part of it," Burton told the Morristown Daily Record about his first Super Bowl appearance. "You dream as a kid of playing in this game, even through high school and college."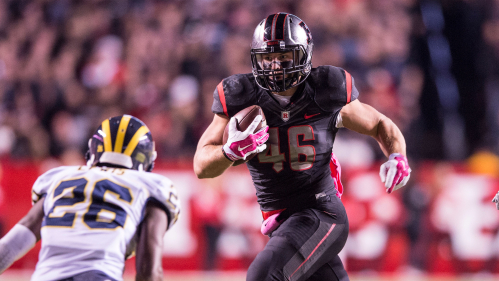 Selected in the seventh round, Pacheco has made a significant impact as a rookie, leading the Chiefs with 830 rushing yards and scampering for five touchdowns, while returning 29 kickoffs for 597 yards. At Rutgers, he was team captain and a Big Ten All-Academic selection, while accumulating 2,442 rushing yards and 19 total touchdowns over four seasons (2018-2021).
"I wanted to be remembered as a player," Pacheco told NJ.com when asked about his Rutgers experience during this week's Super Bowl Media Day. "I didn't want to be remembered as a number. I could have gone somewhere else and transferred and just been a number. I wanted to be remembered as a leader at Rutgers who stuck there and fought through adversity and did whatever I had to do to allow my teammates to trust me."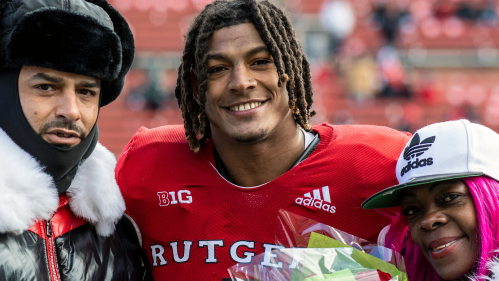 Burton and Pacheco are the 24th and 25th players from Rutgers to advance to the Super Bowl, 19 of which have been coached by Greg Schiano. Sixteen Scarlet Knights have combined for 23 Super Bowl rings. Sebastian Joseph-Day was the latest to earn one after he helped the Los Angeles Rams to a 23-20 win over the Bengals last season in Super Bowl LVI. 
Watching Super Bowl LVII
Date: Sunday, February 12

Where: State Farm Stadium in Glendale, Arizona

Time: 6:30 p.m. ET

TV Network: Fox