Science fiction and fantasy books, television shows, and films include a wide range of female characters – from protagonists to villains, warriors to "women in refrigerators," and sidekicks to starship captains.
But what messages do these depictions convey? On the other hand, how do women in the "real world" identify with these characters?
Rutgers University–Camden will open the book on these pursuits and many more as it hosts an interdisciplinary conference, "Buffy to Batgirl: Women and Gender in Science Fiction, Fantasy, and Comics," from 9 a.m. to 5 p.m. Friday and Saturday, May 2 and 3.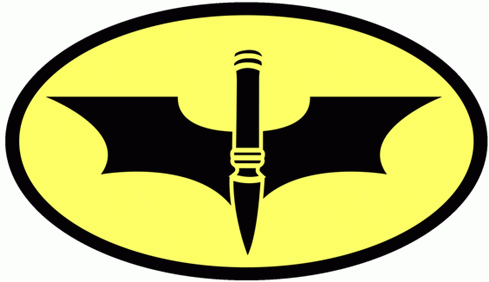 The event, which is free and open to the general public, will be held in the Campus Center, located on Third Street, between Cooper Street and the Benjamin Franklin Bridge on the Rutgers–Camden campus. Pre-registration is required. Registration is available at: buffy2batgirl.camden.rutgers.edu.
For more details about the event, contact Zara Wilkinson at 856-225-2831 or zara.wilkinson@camden.rutgers.edu or Julie Still at 856-225-2846 or still@camden.rutgers.edu.
The conference is a unique opportunity to support and encourage discussion of female characters and authors, says Wilkinson, who co-organized the event with her colleague, Still, both reference librarians in the Paul Robeson Library at Rutgers–Camden.
"Women in this genre are often overlooked," says Wilkinson. "We are not only interested in bringing more prominence to female roles, but examining more far-reaching issues more critically from a female-focused vantage point."
Still echoed the sentiment, adding that many young, female scientists and researchers were initially inspired by female science-fiction characters to pursue a career in science. "Studying female characters is a great way to understand how girls and women perceive themselves and their place in the scientific realm, and how they perceive their relationship to knowledge and power," says Still.
Noted feminist science fiction scholar Marleen Barr will deliver a keynote address, titled "Hillary Orbits an Alternative Universe Earth: Interpreting the USA Network's 'Political Animals' as Science Fiction," from 1:30 to 2:45 p.m. Friday, May 2.
Buffy to Batgirl will also feature a series of thought-provoking panel discussions – each including four 15-minute presentations – focusing on various aspects of female representation in science fiction, fantasy, and comics. Highlighting the forum's interdisciplinary focus, the presentations will encompass a range of critical and theoretical approaches, as well as a variety of different media.
"We have scholars from literature, Childhood Studies, Women's and Gender Studies, American studies, Japanese and Middle Eastern histories, religious studies, and the visual arts, just to name a few," says Wilkinson. "There is the potential for some really engaging conversations that span several disciplines. It is going to be fascinating to be a part of these discussions."
The all-inclusive panels will likewise include published researchers and aspiring scholars alike, including a Rutgers–Camden contingent comprised of an instructor, two reference librarians, two undergraduates, four graduate students in English, and three Ph.D. students in Childhood Studies.
Concurrent panels will be held in the South ABC Conference Room, located on the lower level of the Campus Center. Days and times are as follows:
Friday
9:45 to 11 a.m.: "Buffy the Vampire Slayer;" "Women in Comic Books," and "Cyberpunk, Cyborgs and Atypical Female Bodies"
11:15 a.m. to 12:30 p.m.: "The Constructed Modern Woman;" "Media, Gender, and the Devaluation of Women's Culture," and "Doctor Who"
3 to 4:15 p.m.: "Cripping the Comic," "Science Fiction and Fantasy in the Real World," and "Warrior Women and Women at War"
Saturday
9:15 to 10:30 a.m.: "The Female Body in Science Fiction and Horror," "Young Adult Fantasy Literature," and "Firefly"
10:45 a.m. to noon: "Bending Gender in Science Fiction and Fantasy," "Girl Rebooted," and "Feminism and Post-feminism"
1:15 to 2:30 p.m.: "Japanese Science Fiction, Fantasy, and Comics;" "Queer(ing) Science Fiction and Fantasy," and "Depictions of Female Characters"
2:45 to 4 p.m.: "Girls and Women at the End of the World;" "Witches and Wicked Women," and "Religion, Race, and Gender"
For directions to campus, please visit camden.rutgers.edu/resources/getting-to-campus.