A series of medical setbacks inspired a Rutgers New Jersey Medical School alumnus to start a new career and forge a friendship with an NFL star.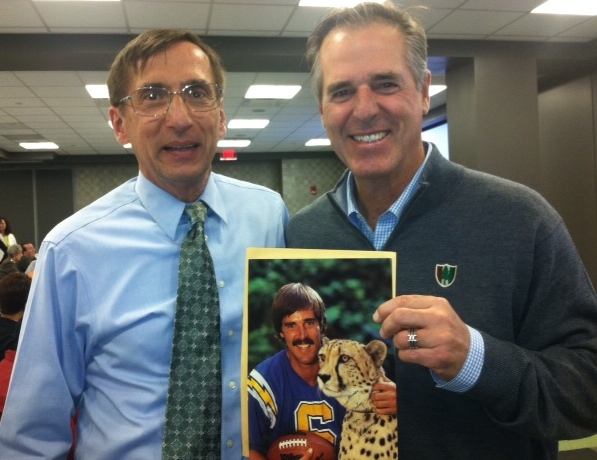 "My medical history has made me a more empathetic physician. I truly understand what it's like to be on the other side of the stretcher."

 

–Herman Morchel
Herman Morchel's life is defined by resilience. In 1984, at age 31, the Nutley resident was a successful advanced technology engineering executive in the defense industry when he suddenly fell critically ill.
Stricken with diarrhea and fever over the course several weeks, he was rushed into surgery after he began hemorrhaging.
"I almost died," Morchel says. When he woke up, the surgeon told him he had ulcerative colitis and that they had performed an ileostomy, a procedure in which the entire large intestine was removed. "My body waste would now go to an external ostomy pouch. I was devastated."
While hospitalized, Morchel learned about Rolf Benirschke, the former San Diego Chargers' place-kicker who also suffered from ulcerative colitis and underwent an ileostomy before returning to complete an extraordinary 10-season career. He retired as the third-most accurate kicker in National Football League history.
Morchel wrote to Benirschke to tell him his story had given him hope. Benirschke replied and included a signed photograph, which Morchel treasures. "Here's this famous professional football player who was going through the exact same things as I was and he took the time to write to me," he says.
Benirschke's inspiration and the experience of facing a life-threatening illness redefined the course of Morchel's life. "In the ICU, I was amazed by the people who were saving lives," he says. "It sparked my interest in medicine."
Though Morchel returned to engineering, he volunteered on weekends with the Nutley Rescue Squad, became a certified emergency medical technician and a trained paramedic, took a per diem job at Hackensack University Medical Center and attended nursing school at night.
Around the age of 35, he wondered, "Should I consider medical school?" He took premed classes in the evenings and when he was accepted at then UMDNJ-New Jersey Medical School, he resigned from his engineering position.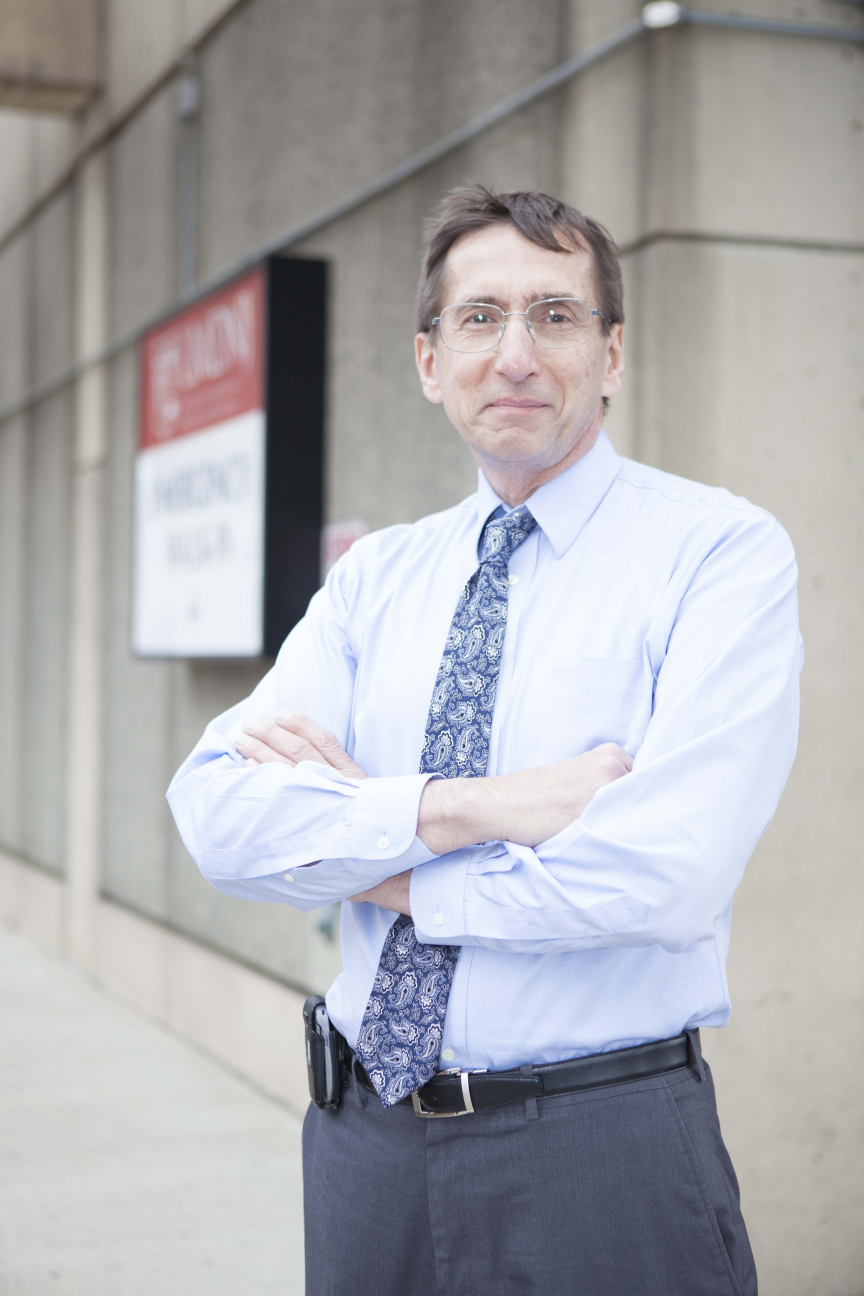 During his fourth year, Morchel was sidelined again: He was diagnosed with cancer and underwent chemotherapy. "I did my rotations at the VA Hospital in East Orange while my hair was falling out," he recalls. Undaunted, he graduated with his class while continuing his treatments, but health issues prevented him from beginning a residency. He returned to engineering and focused on his recovery.
Morchel began his residency five years later and today, at age 62, is a board-certified emergency medicine physician at Hackensack University Medical Center and a volunteer clinical assistant professor at now Rutgers New Jersey Medical School. "In the emergency department, I often see people with an ostomy. While I do not discuss the fact that I have the same condition, I do mention Rolf, and patients always light up. Over the years, I always wanted to tell him how much of an inspiration he has been to me and others."
Last spring, Morchel got that opportunity. When he learned that Benirschke was to speak at Hackensack's John Theuer Cancer Center, Morchel wrote to remind him of their correspondence many years prior and to explain that he was a physician there. "Rolf was blown away by my email and called me at home," Morchel says.
Since his initial correspondence with Morchel, Benirschke had founded the Great Comebacks Program, an organization that shows people how they can live a normal life with an ostomy. Great Comebacks annually honors four individuals with its "Great Comebacks Award." Morchel was nominated for the award earlier this year, and Benirschke personally called him to tell him he had been selected to receive the honor on November 8. "He said my story will give hope to others so they can reclaim their lives," says Morchel, who calls his health now "excellent."
"My medical history has made me a more empathetic physician. I truly understand what it's like to be on the other side of the stretcher," he continues. "The treatments I have undergone are scary and life-altering, but they are also life-saving. If people can see how I reclaimed my life, it could help them with their struggles." 
---
For more information, contact Patti Verbanas at 973-972-7273 or patti.verbanas@rutgers.edu