Strom, a physician and epidemiologist, is executive vice dean for institutional affairs at the University of Pennsylvania's Perelman School of Medicine
NEW BRUNSWICK, N.J. – Brian L. Strom, M.D., M.P.H., a renowned epidemiologist, award-winning teacher and clinician, and longtime academic leader at the University of Pennsylvania, will become the inaugural chancellor of Rutgers Biomedical and Health Sciences (RBHS) on Dec. 2, Rutgers University President Robert L. Barchi announced today.
"I have known Dr. Strom for many years. He is an internationally recognized scholar and researcher, a distinguished educator and a proven academic administrator. His leadership will guide Rutgers Biomedical and Health Sciences during this unprecedented transition and establish RBHS as a model for research and education in the biomedical and health sciences," Barchi said. "Brian has enjoyed a remarkable career at Penn, and his vision and leadership will be invaluable as the new Rutgers transforms higher education in New Jersey."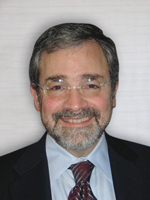 "Under the New Jersey Medical and Health Sciences Education Restructuring Act, which took full effect July 1, most of the schools and institutes that made up the former University of Medicine and Dentistry of New Jersey were combined with existing Rutgers University units like the Ernest Mario School of Pharmacy; the Rutgers College of Nursing; and the Institute for Health, Health Care Policy and Aging Research to form Rutgers Biomedical and Health Sciences. This dramatic transformation of the university immediately elevates Rutgers to the ranks of the nation's finest comprehensive research universities.
"Bringing together the faculty, students and staff from the many schools and institutes that form the new Rutgers Biomedical and Health Sciences creates a division of extraordinary breadth and depth, positioning Rutgers University to excel in biomedical research, medical instruction and health care delivery," Strom said. "Our ability to take new discoveries from the bench to the bedside – from research in the lab, through clinical trials, into the hands of doctors – will transform higher education in the biomedical and health sciences and will change the face of health care in the State of New Jersey."
Strom currently serves as executive vice dean for institutional affairs at the University of Pennsylvania's Perelman School of Medicine. At Penn, Strom established a pioneering program in clinical epidemiology and biostatistics; oversaw a multi-institutional program called Bridging the Gaps, which addresses the needs of underserved populations while training community health and social service professionals; and developed a universitywide program in global health. He was also instrumental in founding the International Clinical Epidemiology Network, designed to assist clinical faculty in developing nations better understand the impact of disease and improve the health of their fellow citizens. More recently, Strom has been working to strengthen clinical care, research and leadership within the Penn-affiliated Philadelphia Veterans Affairs Medical Center. In his current position, his responsibilities include recruiting outstanding senior faculty to the Perelman School of Medicine.
 Strom's achievements also include establishing four degree programs; conducting research critical to the rewriting of American Heart Association guidelines regarding prevention of infective endocarditis; and establishing the multi-disciplinary Center for Clinical Epidemiology and Biostatistics at the University of Pennsylvania, which includes more than 550 faculty, staff and trainees, and has a budget of approximately $67 million.
Strom is George S. Pepper professor of public health and preventive medicine, professor of biostatistics and epidemiology, professor of medicine, and professor of pharmacology at Penn, and he maintains a primary care practice as a general internist. He holds a B.S. in Molecular Biophysics and Biochemistry from Yale University, an M.D. from the Johns Hopkins University School of Medicine, and an M.P.H. in Epidemiology from the University of California, Berkeley. Among his many positions leading national and international organizations, his awards and his honors, Strom was elected to the Institute of Medicine of the National Academy of Sciences in 2001.
President Barchi also announced today that RBHS interim chancellor Christopher J. Molloy, who will continue to serve in this capacity until Strom's arrival, will become Rutgers University's senior vice president for research and economic development after completing his task as interim chancellor.
Molloy joined Rutgers in 2007 as dean of the Ernest Mario School of Pharmacy. In 2011, he was appointed Rutgers interim provost for biomedical and health sciences and successfully   managed the complex integration of Rutgers University and most of the former UMDNJ.  He received his Bachelor of Science degree in pharmacy from Rutgers University and his Ph.D. from the joint Rutgers-UMDNJ Graduate Program in Toxicology. He was a post-doctoral fellow at the National Cancer Institute at the National Institutes of Health.
Prior to joining Rutgers, Molloy held senior research and management positions at Johnson and Johnson Pharmaceutical Research and Development L.L.C., 3-Dimensional Pharmaceuticals Inc., and the Bristol-Myers Squibb Pharmaceutical Research Institute.
As senior vice president for research and economic development, Molloy's responsibilities will include oversight and strategic planning for the university's $700 million in annual research expenditures and management of the many institutional offices and resources that support Rutgers' research activities. His office also will focus on expanding the commercialization of research through patents, start-ups and the transfer of technology to industry, maximizing the university's ability to conduct translational research in the life sciences and other critical research and development activities; and leading the formation of public-private partnerships that will bring new jobs to the State of New Jersey.
Established in 1766, Rutgers, The State University of New Jersey, is America's eighth oldest institution of higher learning and one of the nation's premier public research universities. Serving more than 65,000 students on campuses, centers, institutes and other locations throughout the state, Rutgers is the only public university in New Jersey that is a member of the prestigious Association of American Universities.