Andrew Abeyta Seeks to Understand Human Behavior in a Social Context
"When people reminisce about cherished past experiences, they replay their greatest social hits, which usually involve other people – births, weddings, a memory of a loved one. Even when the memory is tinged with loss or sadness, the connection to the past helps people feel like they belong."

 

– Andrew Abeyta

At the age of 18, Andrew Abeyta arrived at Colorado College, a private, selective liberal arts school in Colorado Springs to which he had won a scholarship. He was always proud of his working-class, Chicano-Mexican roots, but unsure about how he would fit in and nervous about how to navigate college life since his parents had never gone to college.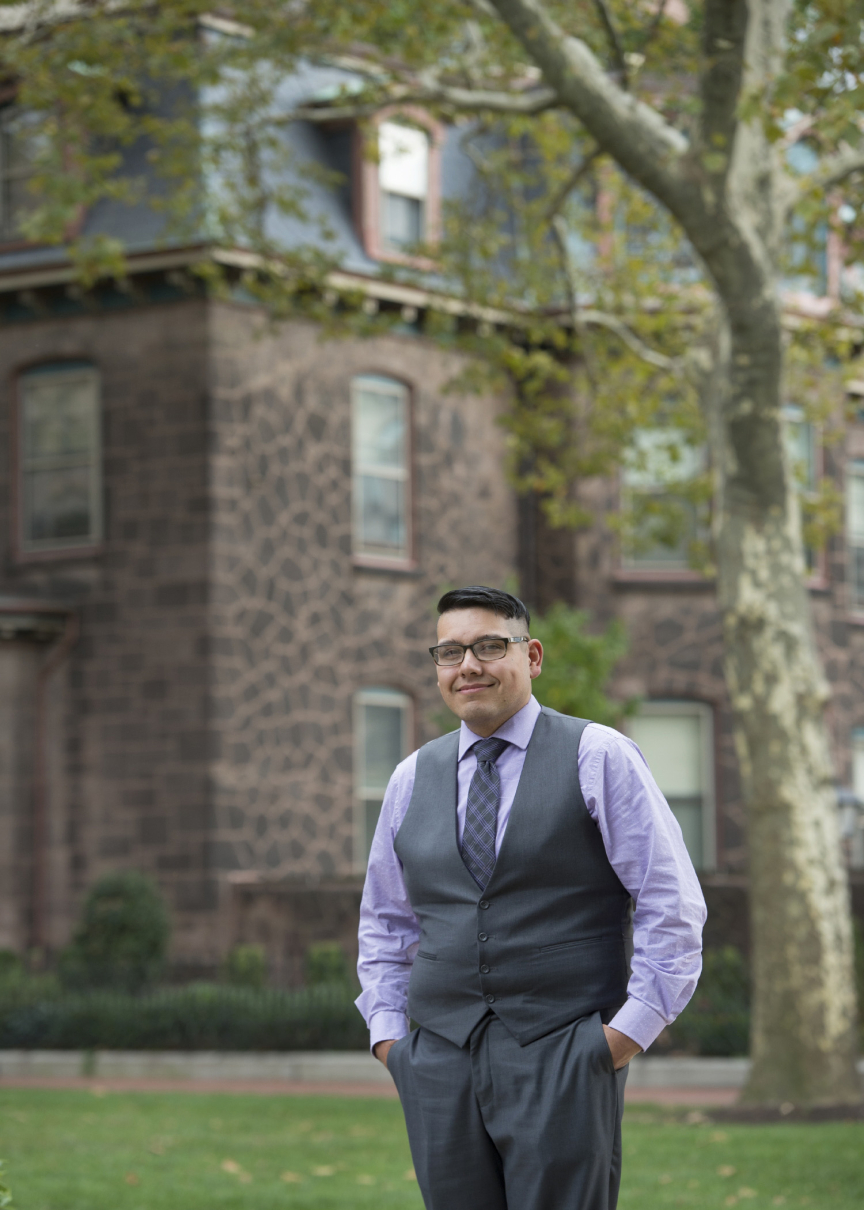 "I stuck out among the students who came from predominately privileged backgrounds," said Abeyta, an assistant professor of psychology who started teaching at Rutgers University-Camden this fall.
"I found myself confronting issues of race and stereotypes. Like many first-generation college students and students of color, I felt like an imposter, unsure about my ability to succeed in college. This was made worse by those who questioned whether I had earned my spot or was here because of affirmative action." 
Then he took his first course in social psychology – a discipline that uses scientific methods to understand individual behavior in a social context – which allowed him to view his situation through a less personal lens.
"Once you start thinking about how people act, think and feel in the context of society, you can be more dispassionate about the world," said Abeyta, whose survey-based senior thesis looked at the effect of negative stereotypes on low-income parents and parenting beliefs.
"My faculty adviser, Emily Chan, really sparked the fire. Because she was a minority faculty member, I felt like she understood the challenges I faced. She helped me use my experience as inspiration for tackling questions that interested me."
Today, Abeyta, who earned his Ph.D. in social psychology from North Dakota State University, focuses his research on two psychological needs he views as fundamental to human functioning: the need to belong and the need for meaning in life. He has also published research on nostalgia, finding that this positive emotional experience can energize people's efforts to establish meaningful personal relationships. 
"When people reminisce about cherished past experiences, they replay their greatest social hits, which usually involve other people – births, weddings, a memory of a loved one," Abeyta says. "Even when the memory is tinged with loss or sadness, the connection to the past helps people feel like they belong."
Abeyta is continuing his research at Rutgers-Camden, where he teaches two courses, "Introduction to Social Psychology" and "Research Methods to Social Psychology." His current project: How nostalgia can help college students overcome chronic loneliness. "I want to answer the question whether nostalgia can help first-generation college students seek connections on campus," said Abeyta, who recently set up a research lab and is recruiting graduate and undergraduate students for survey work.  
He feels at home Rutgers-Camden, which has a large number of first-generation college students to whom he can relate. "In my classes, I have met some very smart young people who don't have confidence in their abilities or give themselves enough credit for their accomplishments," said Abeyta, a married father of a 4-year-old and 17-month-old.
As a minority faculty, Abeyta believes it is important to help students navigate college and reach their goals. "I feel like I can be an example of success," he said, "someone they feel they can come to who understands the unique challenges minority and first-generation students face."